Driverless Cars Will Race at Indy
Driverless Cars Will Race at Indy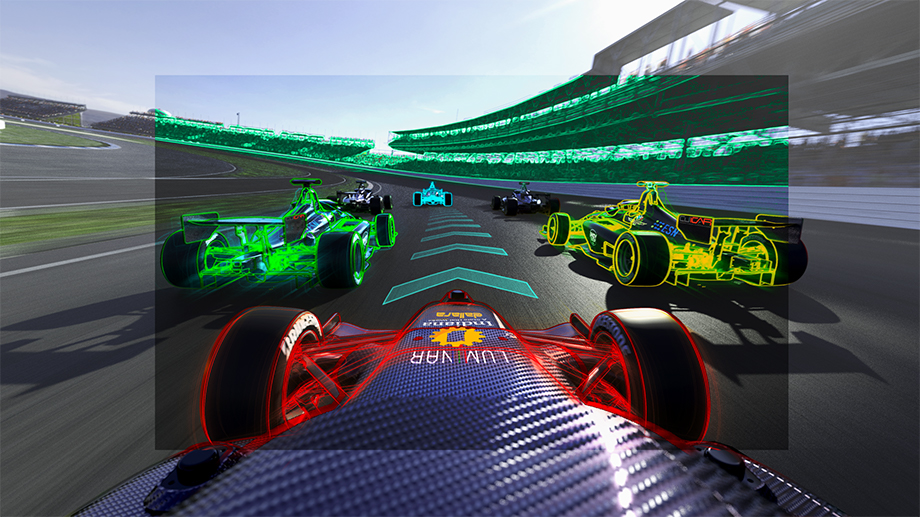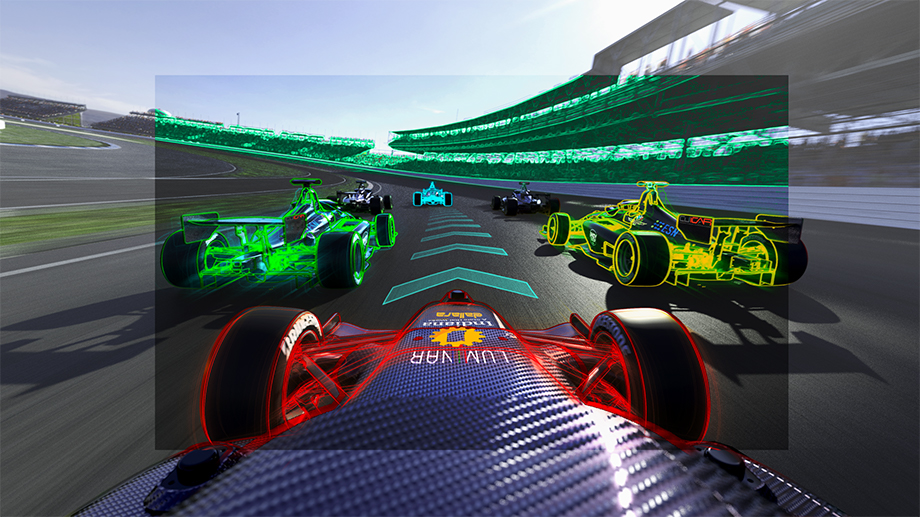 Racing's famed Indianapolis Motor Speedway to host 20-lap race for autonomously driven cars.
"Drivers, start your engines."
That is the famous call that begins one of racing's iconic competitions, the annual Indy 500 held over Memorial Day weekend.
On October 23, that familiar call will again ring out at the Indianapolis Motor Speedway, but there will be no drivers to hear it. There will be no drivers at all at the track that day.
Instead, around 10 driverless cars will race 20 laps—around 50 miles—at speeds up to 200 mph as they compete for $1.5 million in prize money.
The Indy Autonomous Challenge is a head-to-head, high-speed race of driverless cars, programmed by some of the world's most prestigious universities, said Matt Peak, managing director at Energy Systems Network, of Indianapolis. He's also lead organizer for the Indy Autonomous Challenge.
ESN, a nonprofit that brings energy solutions to market, partnered with the Indianapolis Motor Speedway on the challenge.
Though the challenge ends with the Speedway race, it really began in November 2019, when organizers put out a call for university teams to compete by designing the software that enables automated-capable race cars.
Through several elimination rounds, (simulated races, as the actual racecars had yet to be made) the number of university teams competing has been whittled from 43 to the present 19. Further cuts will happen before the October race, Peak said.
More for You:
Autonomous Vehicle Industry Races to Fill Big Engineering Talent Gap
He and fellow organizers took inspiration from the DARPA Grand Challenge, first held in 2004, in which teams from around the world competed to race robotic cars 150 miles through the Mojave Desert for a $1-million prize. The goal was to further the development of robotic vehicles.
None of the robot vehicles finished the route the first year, Peak said.
"That was a huge target to meet. But the challenge spurred a wave of innovation and generated the autonomous vehicle industry," he said. "Every autonomous innovation you see today has its roots in the DARPA Grand Challenge."
The autonomous challenge is a modern version of DARPA. It is meant to increase innovation in the driverless vehicles industry, not by inches, but a huge leap, Peak noted.
By asking Indy Autonomous Challenge teams to design for tight constraints, the cars will be pushing the edge on what autonomous vehicles can do.
"It's about speed, but it's also about the number of cars on the track at the same time," Peak said. "The software will have to keep them precisely in control so they can react quickly to changing environments that could include stalled cars and other cars passing them."
"They'll need sophisticated algorithms to overtake other cars if they want to win," he added. "If autonomous cars remain stable going 200 miles per hour, then a version can help you maneuver unanticipated obstacles when you're driving 65 down the freeway."
Editor's Pick:
The Future of Electric Trucks Is Now
The teams need to show they could program an autonomous passenger vehicle. They don't have to build an actual vehicle.
The teams compete in increasingly difficult virtual reality events to test and improve their coding before they receive an actual racecar. For example, one of the first tasks was to drive a lap around the Indianapolis Motor Speedway. Teams next competed for the fastest lap while their car avoided an obstacle on the road, Peak said.
The teams in the October final race will have racecars.
"All the teams will have the same hardware," said Ivan Damnjanovic a civil and environmental engineering professor at Texas A&M University. "What we're replacing is the driver."
Damnjanovic guides the university's autonomous challenge team, known as Reveille Racing.
At Clemson University in South Carolina, students retrofit Dallera-produced IL-15s with the hardware and controls needed for automation. The Clemson students were part of the university's Deep Orange automotive challenge, during which they designed and built a fully functioning concept autonomous car, Damnjanovic said.
The Sport to the Art
"The driver is essentially the computer code," Damnjanovic said. "It should be able to perceive the environment while also applying some sort of strategy, like car's path, or how aggressive it is around the corners."
Damnjanovic calls Reveille Racing a "mini-incubator," as the team is comprised of six to eight undergraduate, graduate, and postdoc students (numbers change with graduations) represent their respective fields of study, including civil, mechanical, and multidisciplinary engineering; computer science; and, surprisingly, kinesiology, the study of the mechanics of body movement.
Reader's Choice:
Podcast: AI Advances in Automotive
Wendi Zimmer, an A&M kinesiology professor of sports-management—and herself a racecar driver—gives the team insight into what separates the average driver from the outstanding driver, Damnjanovic said.
"There are athletics in how your body reacts to racing," Damnjanovic said. "In racing, it's gut feelings as to how much you need to push the vehicle. There's no gut feeling in algorithms."
Zimmer helps team members determine the signs the vehicle needs to be adjusted. The signs include factors like vibration, speed, and race time, he added.
Peak isn't sure if the Indy Autonomous Challenge will be open to in-person or on-screen viewers. Viewers don't matter, Damnjanovic said. The goal is not even to win the race.
"We have a group of people that taught each other all this autonomous programming," he said. "In the future they can commercialize some of these technologies. There are no autonomous automotive engineering majors right now. So this challenge really helps students who want to work in that field."
Jean Thilmany is a technology writer based in Saint Paul, Minn.
Related Content