Diving in to Stop Pollution
Diving in to Stop Pollution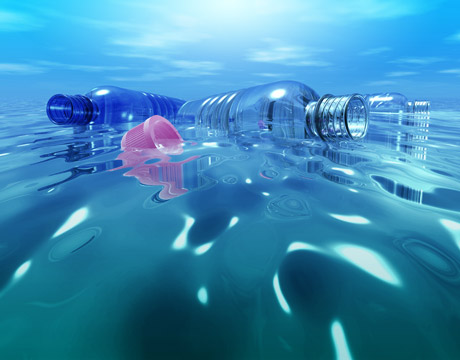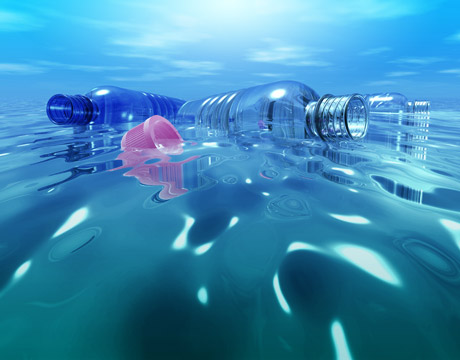 Boyan Slat was your typical teenager, if by typical you mean someone who decided to make a substantial contribution to the health of the world's oceans.
"I was 16 years old, and I was diving in Greece, and suddenly I realized I came across more plastic bags than fish," Slat says. "For a high school science project I then dedicated half a year to understanding the problem itself, and why it's so difficult to clean up. I'd always been interested in engineering, and then came up with a concept on how I thought we could feasibly clean the ocean garbage patches."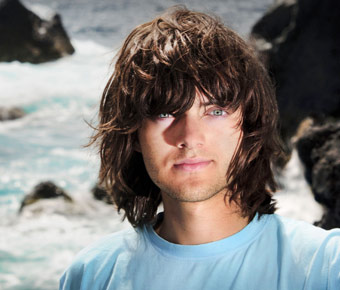 Slat admits there have been many concepts for dealing with plastic in the ocean but says they were based on vessels with nets to fish for plastic. "Not only would this take billions of dollars and 79,000 years, but it would also create by-catch and emissions," says Slat, now in his early twenties. "Not a very attractive proposal. Furthermore, the plastic rotates in the areas where the plastic concentrates, so it does not stay in one spot. So, I wondered, why move through the oceans if the oceans can also move through you? I came up with this passive system of floating barriers that is attached to the seabed, and oriented in a V-shape. The barriers first catch, and then concentrate the plastics, enabling a platform to efficiently extract the plastic once arrived in the center of the 'V'."
A key player in the development of this system has been the team behind it—and there were more who were willing to sign on than he realized. "I would never have anticipated the support of so many people, and was quite overwhelmed when I received about 1,500 e-mails per day from people wanting to help when my idea went viral," he says. "This project couldn't have existed without the support of the tens of thousands of people who have contributed their time, expertise, or funds toward the realization of 'The Ocean Cleanup.'"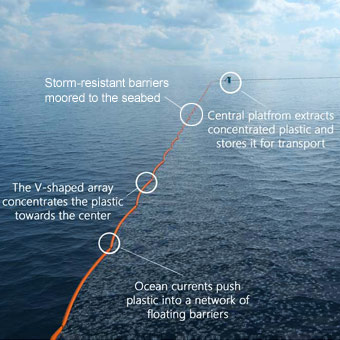 At this point, they are on the "second phase" of the project. "Through a series of up-scaled tests we work towards a large-scale and operational pilot in three years' time, to prepare for the actual implementation," says Slat, who, according to BoyanSlat.com, was also named a laureate of the 2014 United Nations Champions of the Earth award.
Hopefully, for the next generation of divers, they won't see what Slat did. He says he cannot imagine anything more rewarding than taking an idea for improving the environment and see it go from concept to reality. No small words from someone with the kind of imagination that led to this innovation.
Eric Butterman is an independent writer.

For Further Discussion
This project couldn't have existed without the support of the tens of thousands of people who have contributed their time, expertise, or funds towards the realization of 'The Ocean Cleanup.'Boyan Slat
Related Content