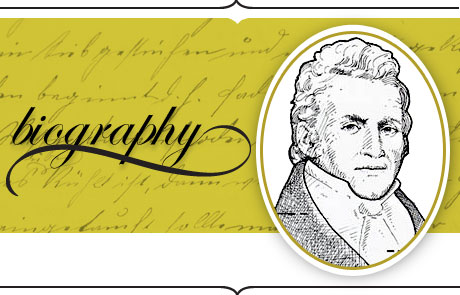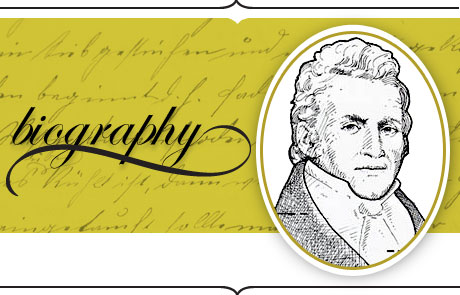 David Wilkinson (1771 – 1852) may not be a household name, but without his work the machine tool industry would not likely be what it is today.
Learning in his father's metal shops from an early age where Oziel Wilkinson, a successful blacksmith by trade, initially produced hand-cut screws and large iron nails, son David became a talented mechanic. In 1794, David Wilkinson designed a screw-cutting lathe with a slide rest that allowed the tool to work at a constant speed and guided the cutting tool properly so that it produced an accurate thread. Some believe his design was based on 500-year-old drawings by Leonardo da Vinci, who left behind a collection of sketches of prototypes for machine tools long before they were ever built.
Wilkinson's work with the screw-cutting lathe and other devices had significant implications for an emerging textile industry. An inscription at the National Historic Mechanical Engineering Landmark Wilkinson Mill in Pawtucket, Rhode Island, calls him the "father of the American machine tool industry." The Wilkinson Mill is now part of a national landmark, the Slater Mill Historic Site, a museum complex designed to provide an understanding of the American Industrial Revolution.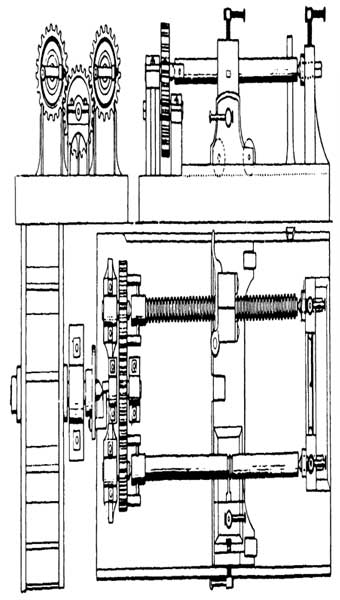 While the screw-cutting lathe, patented by Wilkinson in 1798, is what he is best-known for, other work during his lifetime provided advancements in other areas, including in steam power generation. Two years after designing the lathe, he built a steam engine and used it to propel a boat from near Providence to Pawtucket and back again, probably the first steamship in America.
He also produced a large general purpose lathe in 1806 that became the foundation of the American tool industry and built some of the first power looms.
Interestingly, it is believed that Wilkinson did not generate much income from his lathe, but an 1848 report from the Committee on Military Affairs to the U.S. Senate called the invention "vastly important" to the government in its arsenals and armories and "indispensable" for making firearms.
Wilkinson was born in Smithfield, Rhode Island, in 1771, the fourth of 10 children. In the 1780s, Oziel Wilkinson moved his family to Pawtucket and began making anchors for the emerging shipbuilding industry. The textile industry just in its infancy came to the Wilkinsons for their skills too. While Oziel made the iron work for a cotton carding machine, David forged and ground spindles for a spinning jenny. The grinding machine he built may have been the first centerless grinder, which offers benefits for certain types of grinding.
The Wilkinson shop, powered by water from the Blackstone River, is one of the most important landmarks in the history of American mechanical engineering. There, screws made by the Wilkinsons were used in the manufacture of paper, in clothiers' presses and in oil mills.
When Samuel Slater, known as the Father of the Industrial Revolution, became interested in building a textile spinning mill in Pawtucket in 1790, it was the Wilkinsons he turned to for the machinery for the mill, and when the Wilkinsons built their own mill in 1810, it was very near Slater's cotton mill. Slater's relationship with the Wilkinsons became much more than business when he married David's sister Hannah.
However, during a depression in the textile industry in 1829, Wilkinson was forced to sell his mill. The building was used by various industries until it was restored in the early 1970s and in 1977 was designated a National Historic Mechanical Engineering Landmark by ASME.
David Wilkinson left Rhode Island and eventually died in 1852 in Caledonia Springs, Ontario.
Nancy Giges is an independent writer.
Wilkinson's work with the screw-cutting lathe and other devices had significant implications for an emerging textile industry.
Related Content