Charging Towards Adventure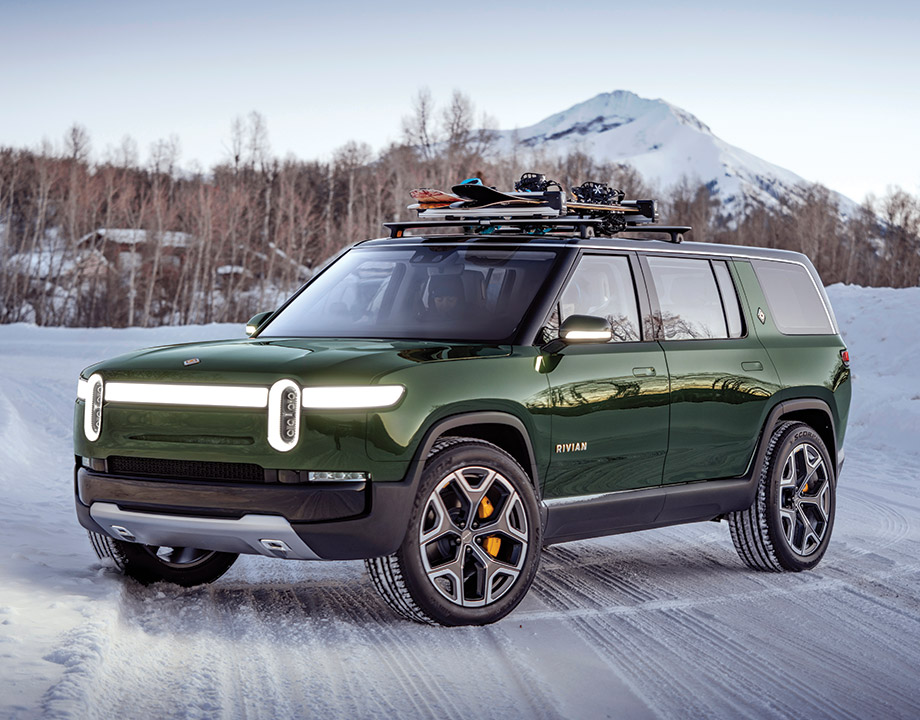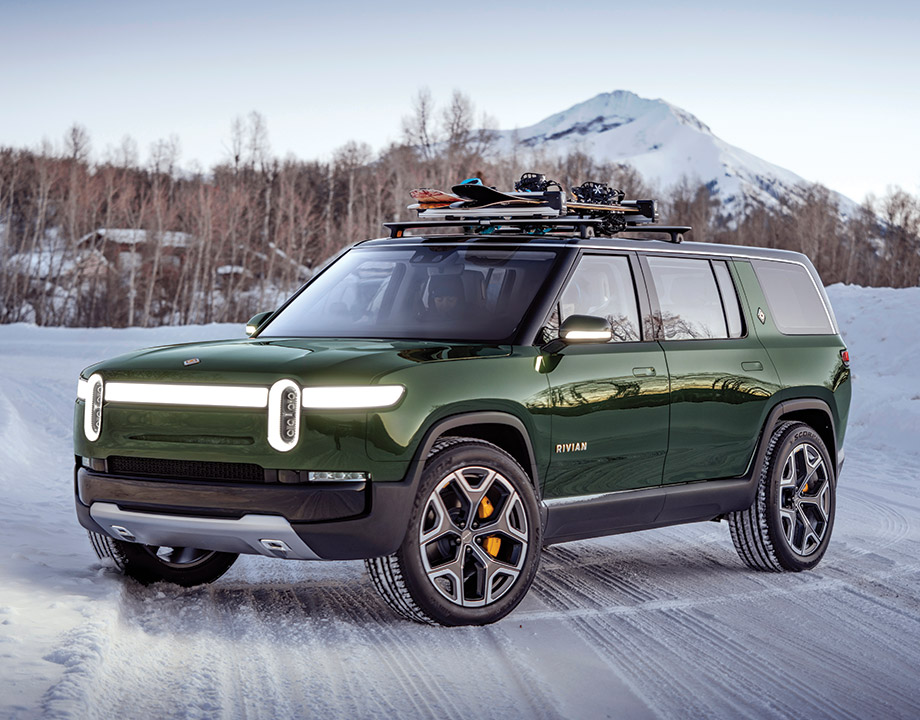 Rivian unveiled two off-road vehicles at the NY Auto Show: the R1T Truck, and R1S SUV. Both models are fully electric, have autonomous drive functionality, and are designed for offroad travel.
Charging Towards Adventure
Aug 30, 2019
Electric car manufacturer Rivian wants to change the way consumers look at electric vehicles. Making its East Coast debut at the New York Auto Show earlier this year, Rivian unveiled two off-road vehicles: the R1T Truck, and R1S SUV. Both models are fully electric, have autonomous drive functionality, and are designed for travel off the beaten path.
"Our vehicles are really about the active lifestyles that our customers live," said Ethan Snyder, Rivian's director of product planning. "We know that our customers go to the beach, they go camping, and hiking. And when they're going to go on any of those life's adventures, we don't want them to pause on which vehicle to take. We think there's an opportunity for a premium position electric vehicle that can keep up with folks."
Recommended for You:
From the NY Auto Show 2019: Ready for the Electric Car Revolution?
Rivian's new vehicles are engineered to power through most off-road trails. Both vehicles offer a quad motor all-wheel drive system. That means each wheel can deliver 200 horsepower and provide enough torque (14,000 Nm) to tackle challenging terrain. This provides finite and precise control, both off-road and on-road.
To protect against harsh harsh environments, all of the mechanical components such as the powertrain, the dynamic roll control, and the air suspension are housed in a so-called skateboard chassis beneath the passenger compartment. Rivian designed the chassis to be fully sealed and able to enter water zone areas up to three feet. The height-adjustable air suspension system offers 360 mm of ground clearance, the most in the industry, according to Snyder.
This configuration also provides plenty of storage in the front and rear spaces for both the truck and the SUV. The extra space allows the SUV to seat up to eight.
The vehicles will offer 105-kilowatt-hour, 135-kilowatt-hour, or 180-kilowatt-hour battery pack options, which will provide up to 400 miles range. Rivian uses the CCS charging standard, the most broadly used system in the industry.
Of course, the vehicle won't be on the mountain trails the entire time. To ensure a smooth and safe drive on-road, the vehicles are equipped with level 2 autonomy and will have level 3 shortly after launch. The car has a sensor suite compromised of cameras, lidar, radar, ultrasonic sensors, and GPS.
Rivian's was established ten years ago with its headquarters in Plymouth, Mich. In 2018, the company made its West Coast debut at the Los Angeles Auto Show. In February 2019, Amazon led a $700 million investment round into Rivian. This is positioning Rivian to be not only a direct challenge to Tesla as an electric car manufacturer but also GM and Ford in the truck and off-road vehicle market.
Editor's Pick: The Dawn of Electric Vehicles
The company is currently taking pre-orders on the truck and SUV, with vehicles expected to be delivered in 2020. The R1T Truck has a starting price of $69,000, and the R1S SUV starts at $72,500.
"Our vehicles are as capable on-road as they are off-road. We're also the designing them so that on a day-to-day basis, they meet or exceed customers expectations for quality, comfort, and technology," said Snyder. "We're really trying to change people's minds about what they think is possible for an electric vehicle."
Carlos M. Gonzalez is special projects manager.