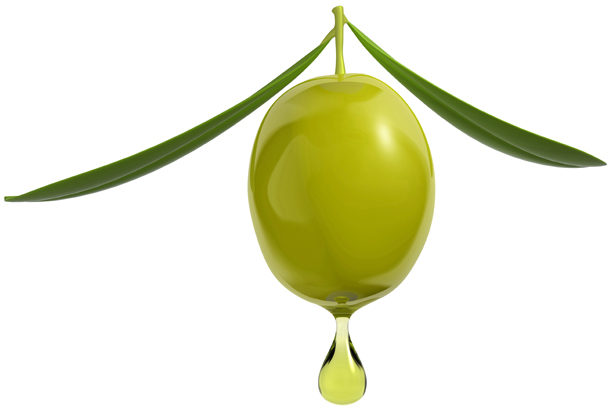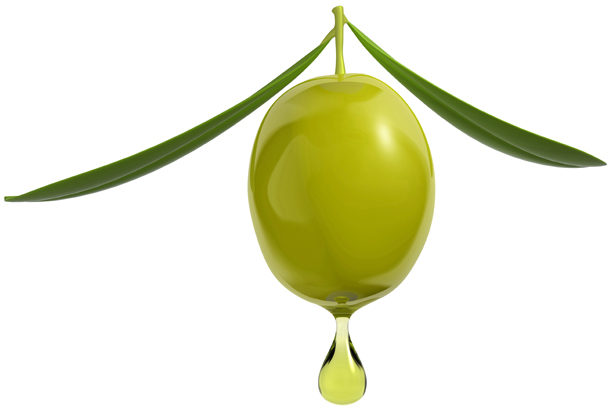 The largest olive processor in theU.S. used to pay to truck around 13 billion olive pits per year to landfills. But the Musco Family Olive Co. now burns what was previously viewed as a waste material to both treat their wastewater and generate electricity to run their plant.
In 2007, after being hit by the state with large fines for water discharge violations, the Tracy, CA-based company began testing a demonstration-sized renewable energy wastewater system (RENEWS) produced by Combined Solar Technologies,Pacific Grove, CA,that proved capable of cleaning the olive plant's wastewater containing salts, olive brine, olive oil, acetic acid, and high amounts of total dissolved solids.
The firm's system begins by feeding pits into burners where they are combusted. Energy from the burner heats a heat-transfer fluid made from white paraffin low-grade cooking oil that travels through pipes to a brine boiler. The CST boiler processes the wastewater using a distillation process, and pressurized steam produced from the wastewater powers a steam engine to generate electricity, which is fed into the facility's power distribution network. Exhaust heat is used to dry solids separated from the wastewater stream.
Since installing a full-scale sized system in 2010, Musco has been able to treat its wastewater and generate 500 kwh/hr, or half of the plant's electrical needs for operations such as sorters, canners, pitting, packing, and labeling machines.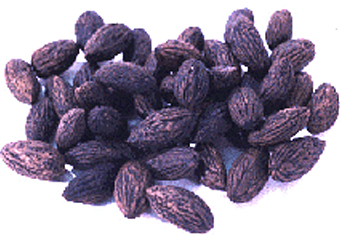 Storing and Delivering Pits for Combustion
Olive pits have an energy rating of 8,800 Btu per pound, higher than hard wood, and have a similar moisture level. The full-sized system currently in use at the Musco plant burnstwo to threetons of olive pits every hour.
Pits can be burned straight out of the plant, and there's an easy screw feed system to get them fired in the combustion unit at a constant rate," explains Frank Schubert, creator of the Bio-Reactor Burner (BRB) and RENEWS at CST.
Pits are fed into a silo for storage before feeding into a burner, and are even used slightly wet. Schubert says the pits are not saturated; about half of the moisture is on the outside in their wrinkles and folds. On occasion pits will be left to dry in the sun, but after scaling to the full-sized plant, CST developed a system to catch the 50-60 gallons per day of water that drained out of the silo so it could be treated with the mill's wastewater.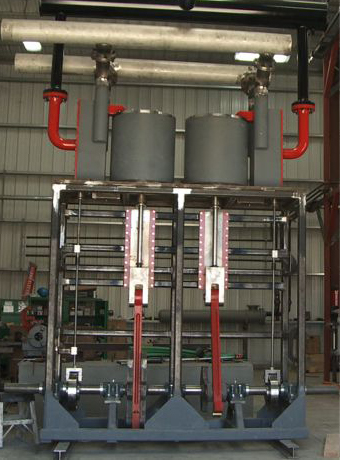 Pits are fed into a relatively low-temperature combustion chamber where air is spun in a unique way. Ash is allowed to remain in the burner longer at temperatures lower than other typical systems, creating a carbon sink that holds in heat, sulfur and nitrogen oxide. The pits don't smolder; they start firing quickly when they hit the bed, and burn at 1,800-2,000 degrees F.
As batches of 100 tons are combusted weekly, about one-half ton of residue is cleaned out of the burner.About half of that are "clinkers," heavy rock-like chunks that look like lava. The other half is powdery fly ash that contains nitrates, potassium, magnesium, and other minerals. Both are spread on the olive fields, offsetting about one-quarter of the facility's fertilizer needs.
As of 2011, Musco's CST burner has passed California's strict air quality laws and is "officially the cleanest burner in California," producing lower than required limits for nitrogen oxides, according to Schubert.CST's "bioreactor" combustion unit was granted a permit to emit 17.5-ppm levels of NOx and regularly beats it at 4.7 ppm, according to Schubert.
In addition to treating wastewater, the RENEWS system saves charges for fertilizer, waste disposal, fuel, and power, and generating power onsite reduces transmission and distribution losses.
Musco plans to double the size of its current system this fall, which will provide them with 100% of the plant's electricity demand.
Debbie Snidermanholds an MENG from Cornell University, Ithaca, NY. She is an independent writer and regular contributor to Mechanical Engineering.
Pits can be burned straight out of the plant, and there's an easy screw feed system to get them fired in the combustion unit at a constant rate.Frank Schubert, creator of the Bio-Reactor Burner (BRB) and RENEWS at CST
Related Content