Bringing Engineering to Elementary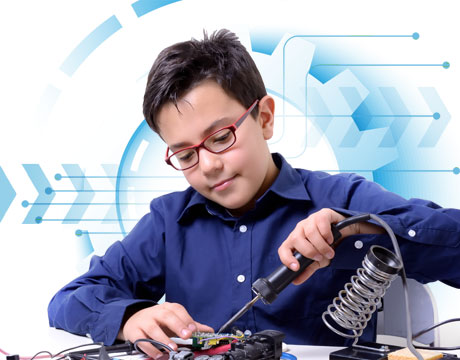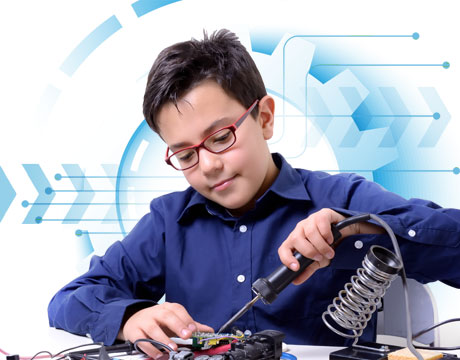 Bringing Engineering to Elementary
Mar 1, 2016
by Michael Abrams ASME.org
Engineers want kids engineering. So there are many opportunities for teachers of children that fall in the K-12 category to bring the subject into the classroom. But the kids that ultimately are exposed to these new curriculums tend to be urban and fluent speakers of the English language.
Now, Boston's Museum of Science is offering up a little money to balance the availability of engineering for the elementary school. They've created $200,000 worth of scholarships for teachers in rural schools with kids who don't speak English as their first language. Selected teachers will attend workshops on teaching the Engineering is Elementary curriculum, developed by the museum's National Center for Technological Literacy, so they can implement it in their classrooms.
Since 2004, the center has been spreading the gospel of teaching engineering early on. They've received many grants to do just that, but the money tends to come from corporations. "It's philanthropy, but not surprisingly, the vast majority of companies are urban, occasionally suburban," says Christine Cunningham, founder and director of Engineering is Elementary. "So when they give things for scholarships, it tends to be for those regions. But we have children in rural areas that don't have that access."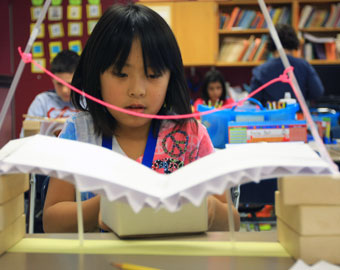 The application for the scholarship includes information about the teachers' backgrounds and the demographics of their schools. But more important are the questions that look into the teachers' motivation and dedication. "We want to make sure that folks that are applying are committed to doing this," says Cunningham. "It's going to take some effort; it's not going to be totally smooth sailing."
To be sure the potential teachers can navigate those potentially rocky seas, EiE asks for a letter of support from the teacher's administrator. "To be really successful in a school requires knowledge from the administration that you're trying something new, and hopefully support," says Cunningham. "If they walk by the classroom and it looks chaotic and loud and noisy, they'll understand what it is."
Accepted applicants will attend a two-day workshop to learn how best to implement the curriculum. Participants are asked to do two things: "One is to think about the experience, as a learner, the experience of building a windmill, a pollinator, or a solar oven, then to think about the same activity as an educator," she says.
The curriculum begins with a lesson called "Technology in a Bag," where teachers introduce a bag filled with seemingly ordinary items: a Post-it note, a paperclip, a spoon. The students are encouraged to look at each as a piece of technology and then to explain the purpose of each item, what it is designed to do, and what it is made out of. Students are eventually taught to approach any problem, no matter how simple or complex, with a five-step engineering process: ask, imagine, plan, create, improve. They'll bring these to each of the engineering projects they attack.
Teachers needing additional information, guidance, or inspiration can turn to the more than 5,000 pages and hundreds of videos that EiE has put online. Teachers who have run the program have reported that students who might otherwise hang back in class become re-engaged. And they do better on the state tests.
Particularly enthusiastic teachers, Cunningham hopes, will draw in additional educators. "One thing teachers are very good at is talking to each other," she says. "So if it works, it spreads throughout the district."
Whether or not kids improve their test scores, become engineers, or even go into a
STEM
field, they're likely to learn useful life skills. "It's a way of looking at the world, of problem solving, of strategizing," says Cunningham. Whether they're engineers, teachers, or naturalists, you've given them a set of skills that will make them successful in life, not just engineering."
Michael Abrams is an independent writer.
For Further Discussion
We want to make sure that folks that are applying are committed to doing this. It's going to take some effort, it's not going to be totally smooth sailing.Christine Cunningham, Engineering is Elementary