ASME's Bioengineering Division and NSF Inspire Student Achievement
ASME's Bioengineering Division and NSF Inspire Student Achievement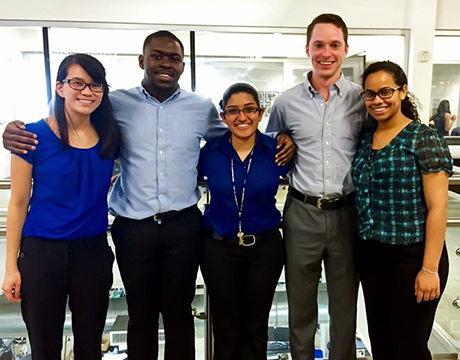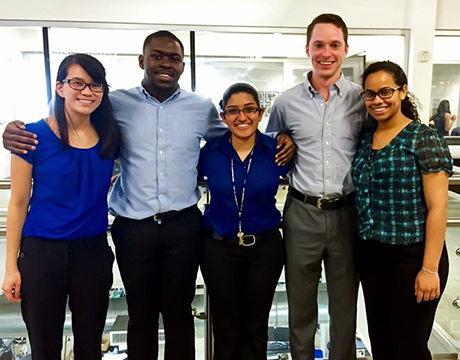 The winning team from Rice University
Bioengineering has enormous potential to improve quality of life, and the next generation of engineers is ready to bring their creativity to the field. To promote the ideas and products of the future, ASME's Bioengineering Division developed the Undergraduate Design Competition for Rehabilitation and Assistive Devices, funded by the National Science Foundation (NSF).
The 2015 competition took place at the Summer Biomechanics, Bioengineering, and Biotransport Conference in Snowbird, Utah. Teams representing the top six abstracts were provided with $3,000 from NSF to develop their prototypes and travel to Snowbird to present at a special podium session. The presentations were judged by a panel of onsite judges on the criteria of product need and market potential, device description and performance, economic plan, and presentation clarity and style.
The winning team from Rice University shared their presentation for DermaShift, a "diagnostic device for pressure ulcer formation" that helps health care professionals stop the painful skin injuries before they cause patients pain. Teams from Rochester Institute of Technology and University of Delaware were awarded second and third prize respectively.
Congratulations to the Rice University team—Francisca Acosta, Hope Atina, Kim Le, Andrea Pinto, William Wilson, Eric Richardson, Catherine Ambrose, and Lex Frieden—for their win! Learn more about DermaShift on the Rice website.
The competition will return to the Summer Biomechanics, Bioengineering, and Biotransport Conference this summer in National Harbor, Maryland. For more information, visit the competition website.
For Further Discussion
Related Content