ASME Verification and Validation Subc...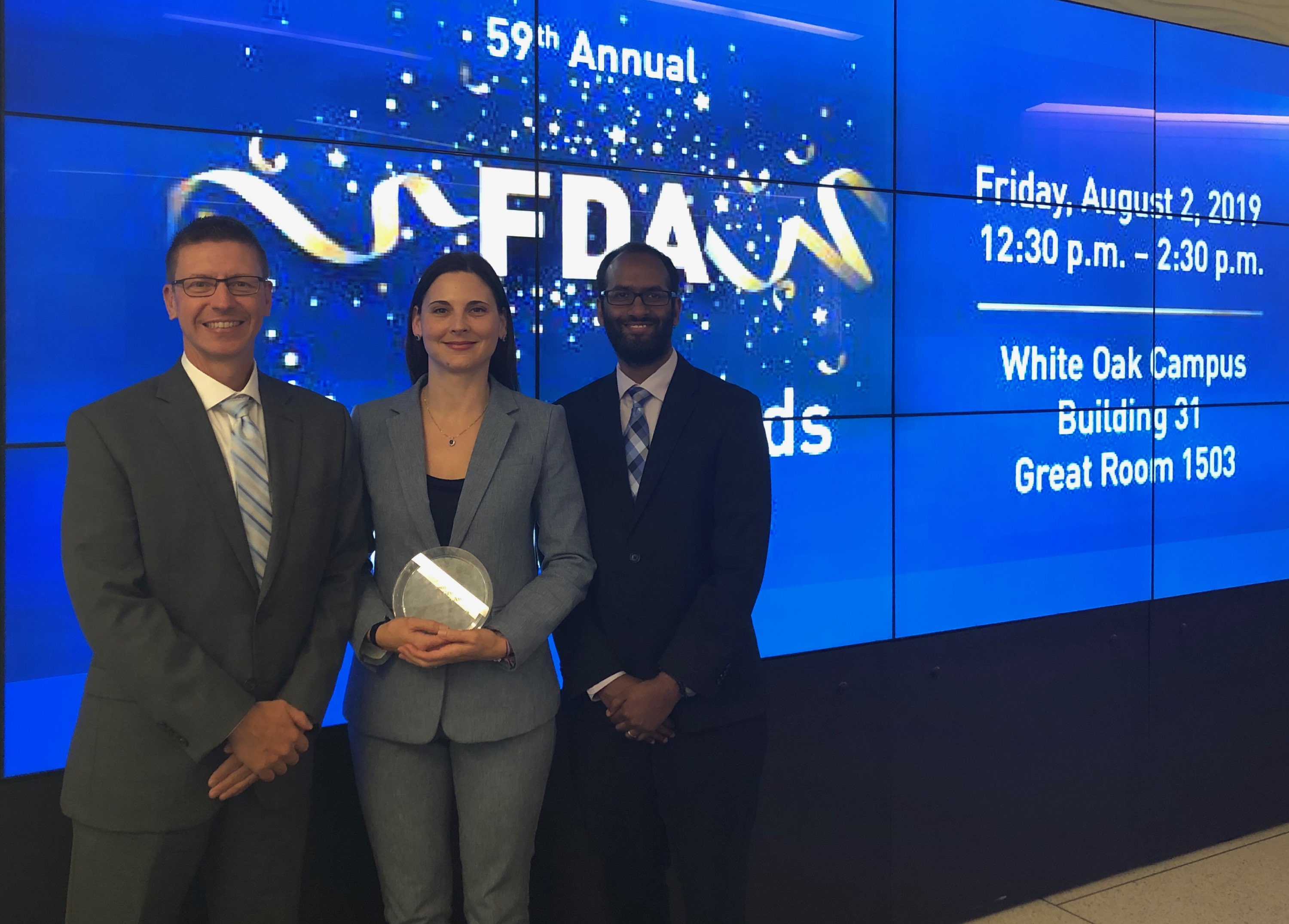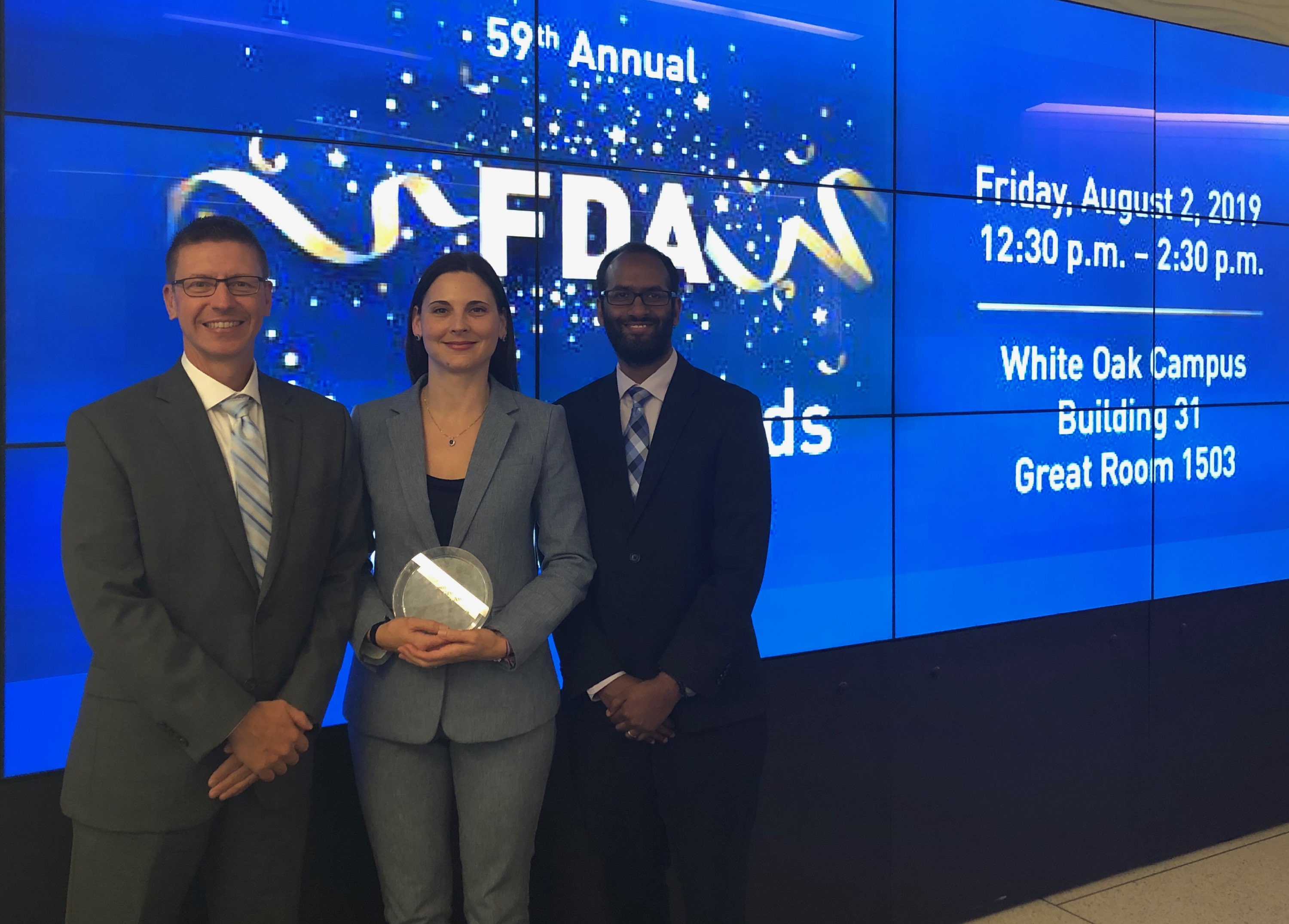 ASME Verification and Validation Subcommittee 40 receives FDA Tier 1 Group Award
Oct 14, 2019
The
ASME V&V 40
standard team was recently awarded an FDA Tier 1 Group Award for exemplary performance in developing and establishing the first international standard for verification and validation of biomedical computational models for medical products. This award recognizes;
Superior achievement of the Agency's mission through teamwork, partnership, shared responsibility, or fostering collaboration and coalition to achieve FDA goals.
Excellence in improving communication and information sharing throughout the FDA, Department, or the Federal Government.
Special effort or contribution resulting in significant benefits to the programs or constituents of FDA and fulfillment of FDA's mission and the Departmental goals.
Members of the V&V 40 committee accepted this award on August 2, 2019.
For more information on the V&V Standards Committee activity, please contact Kathryn Hyam (mailto:
hyamk@asme.org
) .