ASME Safety Codes and Standards Atten...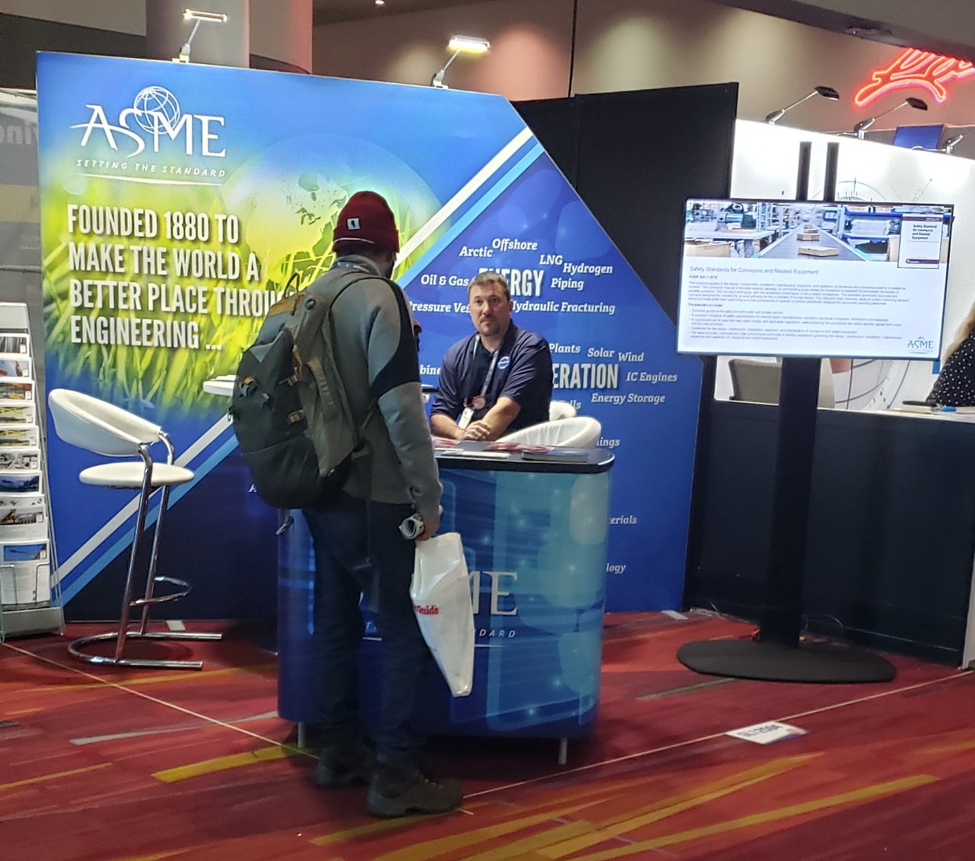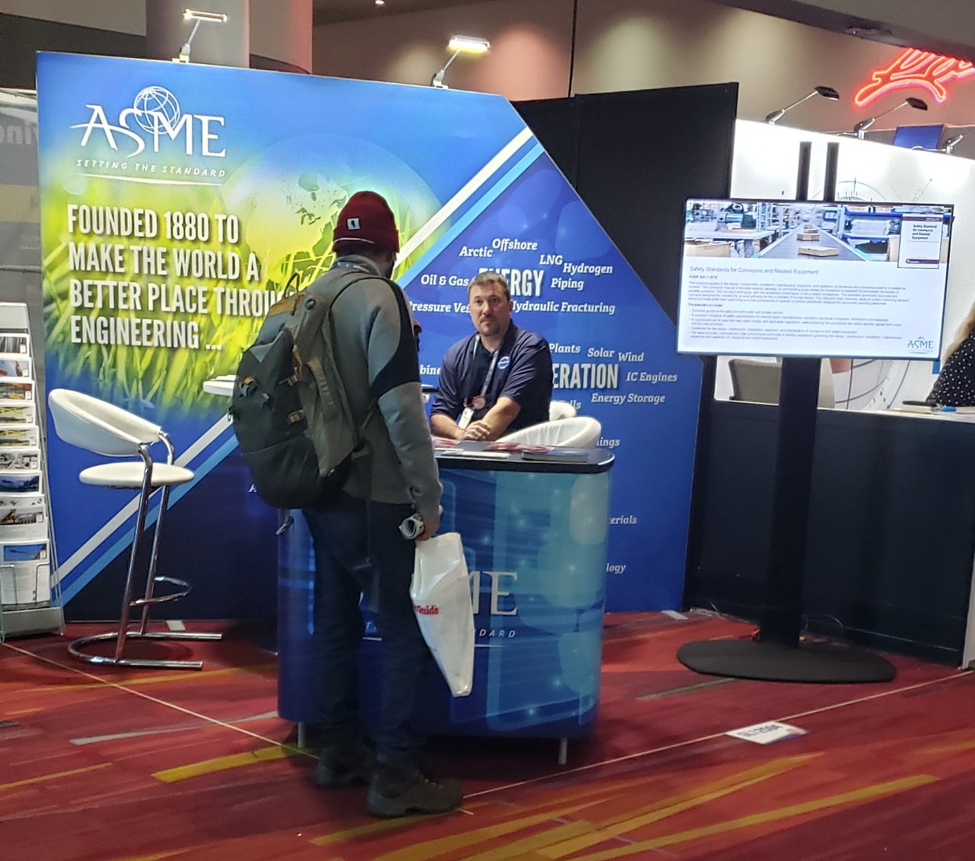 ASME CONEEXPO-CON/AGG 2020 Booth
ASME Safety Codes and Standards Attends CONEXPO-CON/AGG 2020
Apr 20, 2020
On March 10-13, ASME exhibited at
CONEXPO-CON/AGG 2020
in Las Vegas, NV. CONEXPO-CON/AGG is one of the largest international gatherings for construction industries with over 128,000 in attendance for the event that featured exhibits of the latest innovations in construction equipment, products, and services.
Kathleen Peterson, S&C Project Engineer, and Patrick Taft Account Executive for Learning and Development, represented ASME at the event to highlight ASME construction standards and training courses, including the current updates to the B30 Crane standards such as the newly developed
B30.30 Ropes
standard; and the
P30.1 Planning for Load Handling Activities
standard.
For more information, contact
Kathleen Peterson
(+1.212.591.8396).