ASME Federal Fellows Are Making a Difference
ASME Federal Fellows Are Making a Difference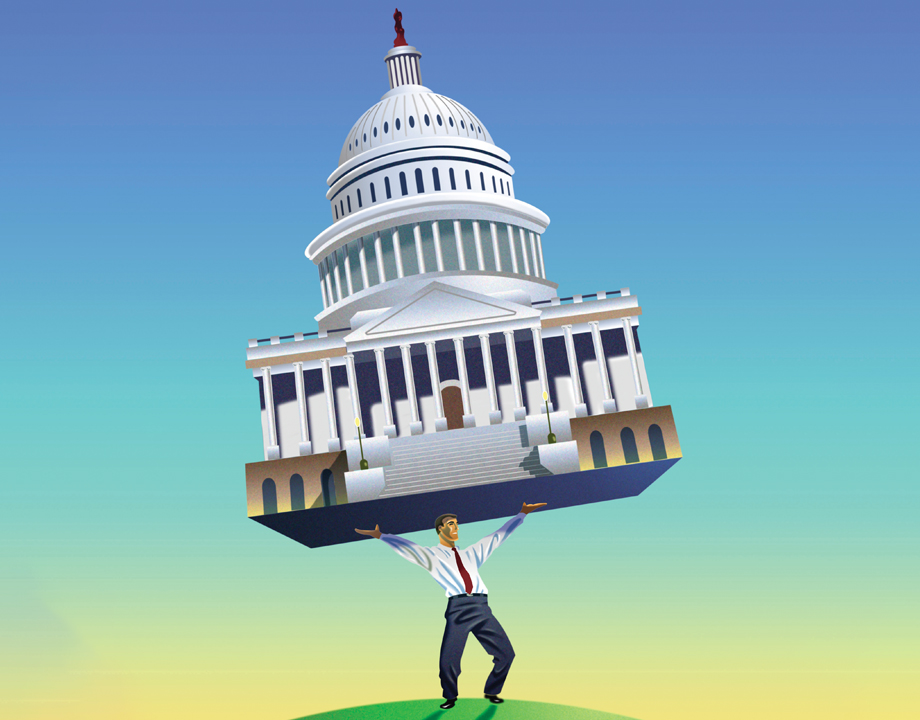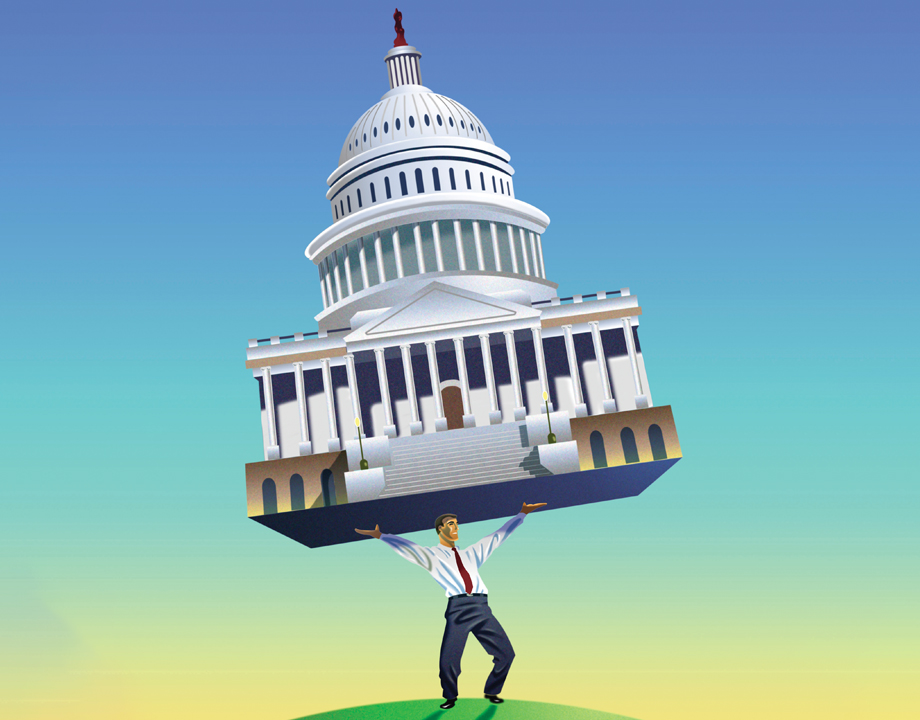 Engineers who have worked in the ASME Federal Fellowship Program reflect on their experience in Washington and the contributions they made.
Engineering is a vital tool to solving the world's problems—not just in business, industry, and academia, but also at the highest levels of our nation's government. In fact, bringing technical expertise to the nation's capitol is critically important so that Federal policy can better reflect the engineering worldview.
That's the goal of ASME's Federal Government Fellows program. For the past half century, some of the best and brightest engineers from industry and academia have spent a year in Washington assigned to a member of Congress or to a Federal agency. These Federal Fellows have immersed themselves in the creation and implementation of public policies that advance engineering, science, and technology to help solve the nation's—and the world's—greatest challenges.
The benefits are twofold. The Fellows add their engineering point of view to staffs that often are dominated by expertise in law, communications, and political science. Many contemporary issues have deep technological roots, so having an in-house expert to weigh in is invaluable.
But the experience of serving on Capitol Hill or in one of the major Federal agencies can have a profound effect on the Fellows themselves. Seeing up close how policy is made has inspired alumni of the program to get more involved with public service when they return home.
On these pages, two Federal Fellows from the 2021-2022 class share their experiences and describe what they learned from their time in D.C.
Connecting the Dots
Federal service has pushed me beyond the bounds of what I expect engineering to be. By Jaclyn Brennan
I grew up in Northern Virginia in the figurative shadow of the Capitol, with family and friends who worked in politics and for government agencies, but my education and career drew me to a different path. I obtained a bachelor's degree in materials science engineering, then a master's degree in bioengineering with a focus on tissue, ultimately leading to a doctorate in biomedical engineering focused on cardioelectric physiology.
As I explain it, materials science focuses on the building blocks of how the world is made up. Bioengineering is how the human body is engineered to function. And biomedical engineering is how we can modify the body to make it function better.
I very much wanted to be a scientist because that's how my mind works. But I have always felt a pull toward politics. ASME's Federal Government Fellowship has always seemed like the perfect intersection of science and Washington, D.C., politics.
During my fellowship, I was matched with Congresswoman Anna Eshoo. Her work as chair of the Health Subcommittee on Energy and Commerce was a perfect fit with my educational background and interests. At heart, the decisions made on that subcommittee directly affect people's lives. Science can do great things, but how do we implement that in the real world?
Discover the Benefits:
ASME Membership
Congresswoman Eshoo represents California's 18th Congressional District, which includes Silicon Valley and Stanford University—the epicenter of American biotechnology and technology innovation and research. You can imagine my thrill at being able to serve as a liaison between scientists and start-ups in California, constituents, and the congresswoman on issues that are important to us all. Many scientists come at policies from a "heavy technical voice" and are not necessarily well versed in politics; I was proud to bring added value by translating and connecting those dots among key people.
One of the highlights of my fellowship was working with Congresswoman Eshoo and her staff to ultimately pass HR 5585, known in shorthand as the ARPA-H Act, which creates a new independent agency devoted to health research to be housed within the U.S. National Institutes of Health. In my fellowship, I was able to help draft the legislation and work with stakeholders to improve it—and not just scientists but also with patient groups, past directors, and others to ensure patients will benefit.
This was perhaps the most significant experience of my year-long fellowship, having a front-row seat to the creation of new government agency, giving it the tools it needs to be successful and shepherding it across the finish line through hearings and then eventually getting it passed into law.
Where else as a scientist would you have that kind of experience?
Also during my fellowship, the landmark CHIPS and Science Act was passed into law. Although I did not work on that legislation specifically, as a scientist I was very excited to see that move forward.
Listen to our Podcast:
Engineering Policy and the New Congress
Capitol Hill is very fast paced. Every day you are learning something new. You are constantly being challenged. As an engineer, my research mindset and background proved valuable in that environment.
It's an experience I highly recommend to other engineers wanting to learn about and ultimately shape policy at the highest levels. I'm very glad I did it—so much so, that I'm already on my next government role in a one-year fellowship as a data scientist in the executive branch working for the United States Agency for International Development.
Throughout my education, when I was working in the lab I knew I was developing new innovations that were making a difference to the world. But through this Federal Fellowship, I know I made a difference in people's lives every day.
I will always see myself as a scientist first. But I really like working in the federal government and making a broader impact. Federal service has expanded my thoughts about what "engineering" is, and has pushed me beyond the bounds of what I expect.
Jaclyn Brennan told her story to Jennifer Krempin Bridgman.
Discovering a New Approach

Seeing real-world problems in a more complete way can carry over to engineering work. By Michael Woodmansee, P.E.
I've always been interested in politics. But as a mid-career mechanical engineer working in the oil field technology business and moving around the world to new assignments every few years, there was never a time when I could pursue it.
A move to the Washington, D.C., area gave me the opportunity through the Federal Government Fellows program to work in the office of U.S. Senator Chris Coons (Del.) on issues involving smart manufacturing, small business access to capital, technology transfer, R&D, innovation, and supply chain resilience. Those areas were new to me, as was the environment I was working in. It was a whole different set of experiences that are unique to someone like me who comes from a more traditional engineering education and profession.
My days in D.C. began early as I stepped onto the Metro for an hour-long commute to Capitol Hill. This quiet time as the sun rose served as a chance to prepare for the day ahead. Then it was meetings—staff meetings with the entire team, reading up on the senator's objectives for the week, and meeting as smaller policy groups.
The value of this fellowship isn't just that you're doing engineering and technology work; in fact, there is so much more. But no matter the subject, you're leveraging your analytical mindset to propose solutions and solve policy problems. In fact, I was proud to have driven forward several bills where I personally played a role in identifying a problem and solving it.
More on Policy:
White House Hopes Apprenticeship Ambassador Initiative Puts America Back to Work
One of these involved the 504 Loan Availability Act through the U.S. Small Business Administration. During a conversation I was having on behalf of the senator with the president of an educational development company, he mentioned struggling to obtain a federal loan because the authorization period kept expiring. We were able to create a viable path forward to prevent the program from going offline again. To be part of something that went from a "problem" for a constituent to being implemented into law was remarkable.
The way an engineer approaches a problem is based on physical truths to determine an optimal solution. We're used to understanding our frames of reference in a physical world. In the world of policy, however, it's more multidimensional and more relationship driven than engineering. It's this contrast that makes the fellowship so rewarding—you start to look at problems from many different angles, think in a more multidimensional way and really account for the "human" element in solving problems and making the world better.
After all, if you're only solving the technical problem, you're not solving the entire problem. An experience like this fellowship helps you see real-world problems from a more complete view and teaches you to collaborate and build relationships with an intensity not typically associated with the engineering profession. It was very rewarding to exercise those muscles. Although I plan to return to a career in the technical field, there is no question this experience will make me a better engineer.
Michael Woodmansee told his story to Jennifer Krempin Bridgman.
About the ASME Federal Government Fellowship Program
ASME was the first engineering society to establish a Federal Government Fellowship Program. Since its inception in 1973, ASME's Fellows program has been used as a model for other engineering and scientific societies to develop their own fellowship programs. This program enables selected ASME members to devote a year to working in government, providing engineering and technical advice to policy makers in the U.S. Congress, the White House, and federal agencies.
The program is financially supported by the ASME Foundation and administered by ASME's Washington, D.C.-based Government Relations team.
To apply, visit:
www.asme.org/government-relations/federal-fellows-program
Related Content