Antibacterial Copper to Heal Bones, Osteomyelitis
Antibacterial Copper to Heal Bones, Osteomyelitis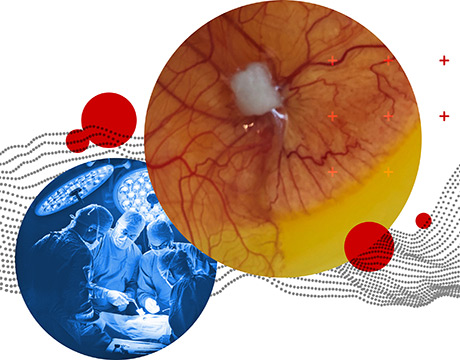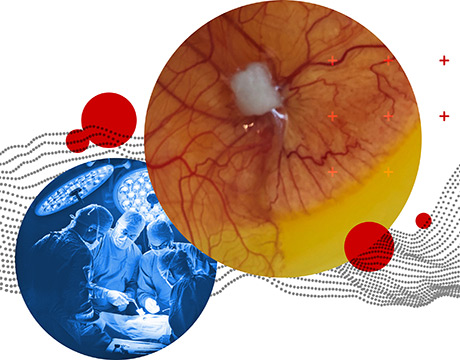 Medical researchers have engineered a new type of composite material to treat infected bone that promises to prevent bacterial infection and promote healthy bone growth without antibiotics.
The bioengineers behind this simplified solution hope that surgeons can use it to treat bone infections, or osteomyelitis. Though considered rare, osteomyelitis is a potentially deadly bacterial disease affecting children and adults. Current treatment involves removing infected bone and replacing it with bone grafts followed by weeks of high-dose antibiotic therapy to prevent reinfection.
The solution, from a team of researchers at the Royal College of Surgeons in Ireland (RCSI), consists of copper-doped bioactive glass incorporated into scaffolds designed to encourage bone repair after they are packed into areas where the infected tissue has been removed.
Join ASME and Leading Industry Experts for Offshore Wind Turbine Webinar series
Copper is known for its antibacterial properties, and the bioglass is designed to slowly release copper over a prolonged period of time.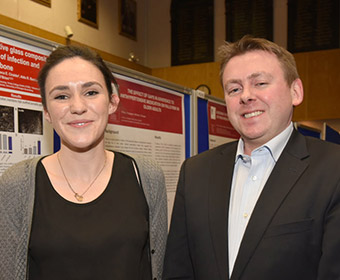 Using copper instead of antibiotics has advantages, said Fergal O'Brien, a professor of bioengineering and regenerative medicine atRCSI. He heads the school's Tissue Engineering Research Group and is deputy director of the Advanced Materials and Bioengineering Research Center. He argues that treating severe osteomyelitis with antibiotics is not reliable in the long term.
"In this day and age, we're worried about antibiotic resistance because there's no new antibiotics coming into the market," he said.
Hear more Bioengineering Innovation on ASME TechCast: Breakthrough Could Bring New Cancer Treatment
But copper is not an easy material with which to work. While it has well-researched antimicrobial properties and encourages blood vessel growth in new bone tissue, high doses can kill surrounding healthy tissue.
The key is getting the right dosage. O'Brien worked with Aldo R. Boccaccini, who heads the Institute of Biomaterials at the University of Erlangen-Nuremberg, Germany, to calibrate the dose that would kill bacteria without destroying growing cells.
Read more on Bioengineering Materials: Innovations in Biomaterials Create New Roles for Engineers
The team incorporated copper in bioglass particles, one of the first synthetic materials found to bond seamlessly with bone. The bioglass particles are embedded into collagen scaffolds, which support bone growth. Surgeons can then pack this material into sections of bone that have been ground away, or debrided, to remove the infection.
"When we're able to present the copper in this collagen-bioglass form, we're thus able to support bone formation, inhibit bacterial growth and recruit blood vessels to the injured site," O'Brien said.
Over time, the scaffold and bioglass particles break down into easily degradable components, O'Brien said. Since the copper ions are released slowly, they do not deluge the area with toxic levels of copper.
Copper levels also adjust automatically to bacterial threats: If bacteria attack and degrade the scaffold, they get hit by the copper ions.
"You're essentially getting an on-demand delivery system," O'Brien said. "The copper ions are released just when needed the most."
Read more on Artificial and 3D Printed Skin Advances for Robots and Humans
While the copper-doped bioglass-scaffold alone might prove sufficient to treat some infections, clinicians won't take that chance. O'Brien expects the material to work in tandem with antibiotics to suppress the infection.
John M. O'Byrne, a professor of orthopedics and trauma at RCSI who has a clinical trauma and orthopedic surgery practice, sees a bright future for the new material.
"This research shows great promise in terms of preserving bone, eradicating infection from bone, and also delivering a local method for eradicating the infection," he said. "If we can preserve the patients' bones and eradicate the infection, we can improve their quality of life and save on patient suffering and on massive healthcare costs."
The next stage of research will include completion of pre-clinical testing with a view to move toward its first clinical trials phase.
Poornima Apte is a Boston-area freelance writer and editor.
Register today for ASME's Offshore Wind Summit to learn about the latest technologies, opportunities, and supply chain strategies from leaders in the oil, gas and wind energy industries.
The Best Stories of the Month! How to Make a More Precise Hypodermic Needle Innovations in Soft Robotics Research Rats Play VR Game to Explain How Human Brain Works
When we're able to present the copper in this collagen-bioglass form, we're thus able to support bone formation, inhibit bacterial growth and recruit blood vessels to the injured site.Fergal O'Brien, Royal College of Surgeons in Ireland
Related Content