An Automated Hygiene Management System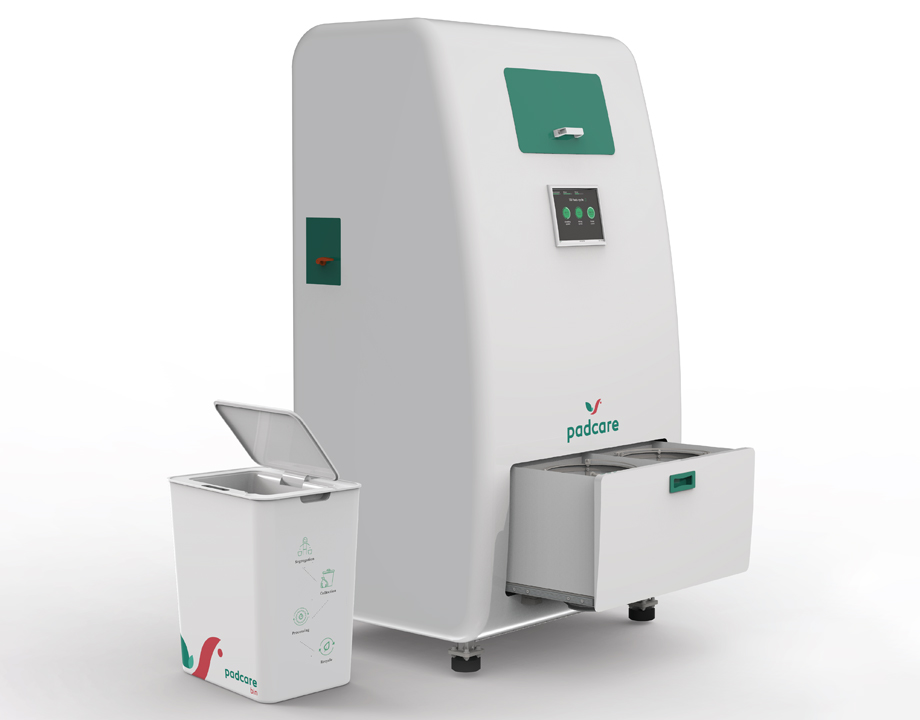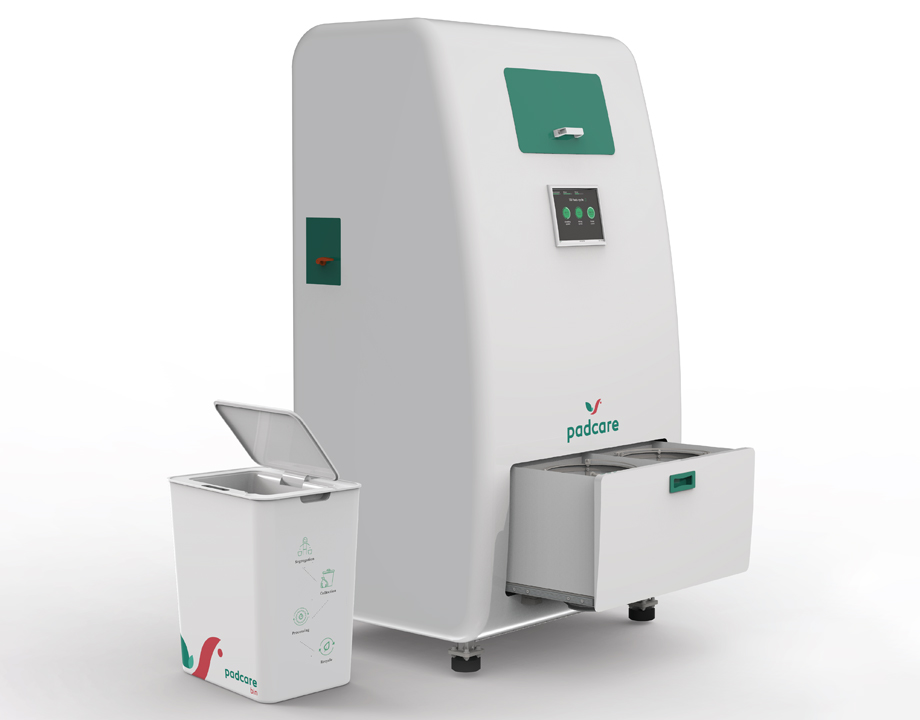 An Indian social startup, PadCare Labs, helps in better disposal of menstrual waste and emerged a winner at the ASME ISHOW India. Photo: PadCare Labs
An Automated Hygiene Management System
Jun 7, 2021
The issue of menstrual health waste management is a social concern for many. There are billions of sanitary pads used globally, with the majority of them finding their way into dump sites and water bodies. In India, although only 36 percent of women have access to sanitary pads, there are still about 12 billion pads are disposed of after use, presenting a critical challenge to both municipal and institutional menstrual health management.
This is the idea that inspired Ajinkya Dhariya, a social entrepreneur in India, to start a sanitary waste management company called PadCare Labs three years ago. PadCare is an automated hygiene management system that turns materials used in the production of sanitary pads into plastic pallets which can be reused to produce other products.
The Pune-based social startup helps in better disposal of menstrual waste and emerged a double winner of the ASME Innovation Showcase (ASME ISHOW), India segment in May 2021. PadCare not only pleased the judges of the competition but also emerged as the "Fan Favorite" prize winner, an online election that represents people's choice.
Dhariya was aware of the growing challenge of nondegradable waste clogging the water bodies as well as the challenges many organizations underwent while trying to separate waste at workplaces.
"We came up with a way to provide a viable sanitary disposal mechanism at source, while still maintaining the privacy of users," said 25-year-old Dhariya, a mechanical engineer who has been featured in the Asian edition of
Forbes 30 under 30
.
Recommended for You:
Frugal Engineering Goes Beyond Cost
The social enterprise provides disposal equipment to offices, hotels, and schools where it collects used pads for up to 30 days. The boxes are collected and taken to recycling plants where multi-step mechanics break down absorbent sanitary waste into two by-products: cellulose and plastic. The resulting material is also sterilized to remove odor and can then be used to produce a variety of household furniture.
The company has installed over 150 bins in different places across the Pune region while recycling over 10,000 pads. It also claims to have helped reduce over 5,000 kilograms of carbon emissions.
This social startup has attracted global funding for its innovation and most of it has been used in product development as well as to scale up the technology to reach out to more women, according to Dhariya.
Related Reading:
Low-Tech Solutions Fight Hunger
PadCare Labs will share $30,000 in seed grants with the other three finalists of the India ISHOW and receive technical support to help bring its prototypes to market. As the winner of "Fan Favorite'' it also received a prize of $1000.
The experience of participating at the ISHOW was new and exciting, according to Dhariya. "It not only gave us more clarity and depth on our business model but also helped us have a relook on our complete business design and our user-centricity of our products."
Dhariya does not think this should end in India. "We are keen on working with other people across the world to expand our business and solve the issue at hand."
Learn more about ASME ISHOW India winners
India has been aggressive in its pursuit of a circular economy with government agencies estimating that several measures it has employed to promote recycling could help reduce greenhouse emissions by up to 44 percent.
Dhariya believes it is the role of engineering and science to offer a starting point for other disciplines to develop sustainable societal solutions. "Engineering and technology are like the bottom of the pyramid. If this base changes, the whole societal pyramid changes. It is of absolute importance for the wellbeing of a society," he said.
Kimani Chege is a writer based in Nairobi, Kenya. He is also 2021 Editorial Fellow at
Engineering for Change
.