A Powerful Possibility for Rail Safety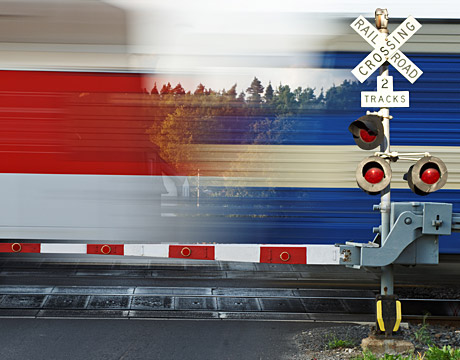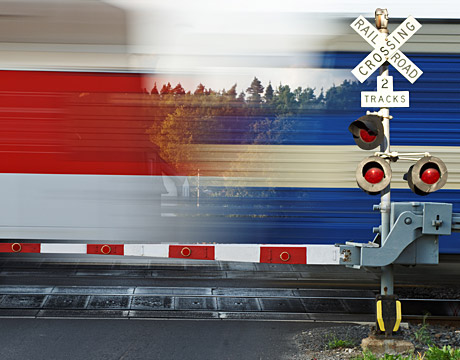 A Powerful Possibility for Rail Safety
Jul 6, 2016
by Eric Butterman ASME.org
The U.S. owes much of its economic success to the railroad, which helped open up the country to commerce and travel. But it's also been involved in its share of accidents and fatalities and still is. One obvious way to improve safety and reduce potential tragedies is through advanced safety equipment, but these technologies traditionally have also been very costly to build and power. Dr. Abolfazl Pourghodrat, co-inventor of a device to harvest power from trains to help power equipment for safety protection, hopes his team's work at the University of Nebraska-Lincoln can change this.
Track to Improvement
"When I got involved with this project, a stat I heard really hit home for me," says Pourghodrat. "I had heard that every 90 minutes there's an accident at a remote crossing," he says. "This has been an evolving process where better solutions have been found through iterations. I learned a great deal about improving a product through this process."
An earlier iteration of his own device was powered by electromagnetics but it didn't create enough power for warning light systems as he envisioned, so his team then went the "mechanical way."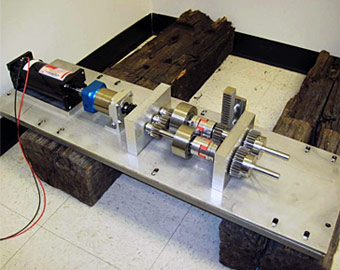 "This was a mechanical device to harvest [energy] from the direction of the railroad track. We did testing and said 'What if we also modified this mechanism when it came to direction?'" he explains. "We were only generating power when the track moved downward but not upward. The second generation [of the device] could harvest both directions. We did testing and in summer it would work and provide enough watts of energy but in winter when the ground is icy and the soil is very solid, it's not effective."
"The next improvement was a mechanical device which was basically having contact with a car wheel," says Pourghodrat, who graduated with a master's in mechanical engineering and a Ph.D. in biomedical engineering from the University of Nebraska-Lincoln. "Every time a wheel is passing it will contact a handle then the handle will eventually produce some sort of power."
Within the mechanical device phase, they had a rack-and-pinion gear system that would convert the linear motion of the track to a rotary motion, he says.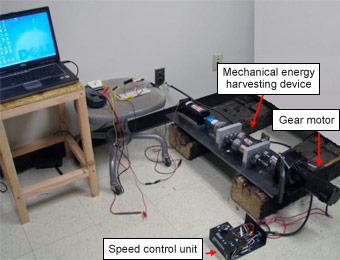 While these were good starting points, it was actually hydraulic power which took the device to the next level. Now it was able to go to "almost 50 watts to 100 watts of power," which was much more than the previous solutions. "It was based on the hydraulic principle or idea of mechanical advantage," he says. "You would put the hydraulic cylinder below the track and when the car passes over the cylinder, it is pressed down. Ultimately, the generator will start to produce electricity."
The present iteration is still under wraps, but it's Pourghodrat's hope that a version will make its way to railroad crossings in the near future. "There needs to more options, if at all possible," he says. "I could see it potentially making a difference."
The challenge of the work has certainly made its mark on Pourghodrat, who found a word that truly defined all the iterations he focused on. "Perseverance. I learned the perseverance of having to make a good amount of changes and to push yourself to look at a problem from many different angles," he says. "You just get driven by the idea that the work could one day end up helping people on the tracks."
Eric Butterman is an independent writer.
Learn about the latest trends in energy solutions at ASME'sPower & Energy Conference and Exhibition.

For Further Discussion
It was based on the hydraulic principle or idea of mechanical advantage. You would put the hydraulic cylinder below the track and when the car passes over the cylinder, it is pressed down. Ultimately, the generator will start to produce electricity.Abolfazl Pourghodrat, University of Nebraska, Lincoln