7 Startups Driving Innovation in 3D P...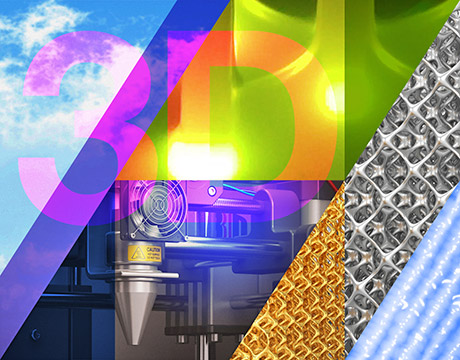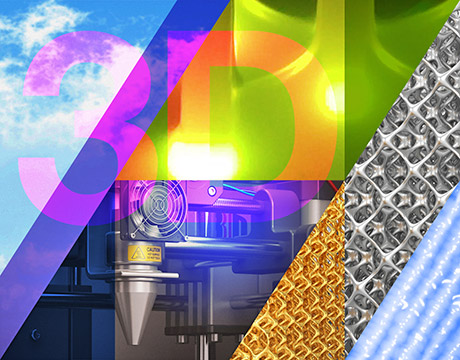 7 Startups Driving Innovation in 3D Printing
Sep 9, 2016
by Chitra Sethi Managing Editor, ASME.org
The hype of consumer 3D printing might be fizzling, but the excitement continues to build for industrial applications. It's a market still ripe for innovation and as expected there has been a surge of startup activity in the field of additive manufacturing. According to the Wohlers Report 2016, the AM industry surpassed $5 billion in 2015 and is expected to balloon to more than $26 billion by 2021. "The next frontier is to apply 3D printing to the production of parts for final products. This is where the largest opportunities lie and where most investments will be made in the future," wrote Terry Wohlers, president at Wohlers Associates Inc., in this article. In industrial engineering, 3D printing is being used to create jigs and fixtures, molds, or machine parts, thereby improving traditional manufacturing processes. The challenges of speed and scale still remain, presenting a fertile ground for innovative startups to create new solutions. Below we round up seven startups that are developing novel technologies and aspiring to be the next big thing in 3D printing.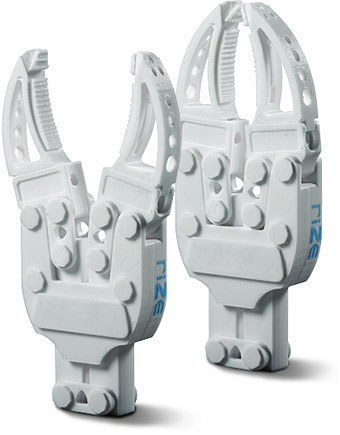 1. Rize Inc.
Founded: 2012 Headquarters: Woburn, MA Technology: Rize One, an industrial grade 3D printer, which uses the company's augmented polymer deposition technology, promises zero post-processing of parts and no toxic fumes. It eliminates the task of refining so that parts can be released quickly from support structures without any filing or sanding. "Post-processing has been 3D printing's dirty little secret, as engineers and additive manufacturing lab managers wrestled with the reality that post-processing parts after 3D printing often doubled the total process time; added substantial costs; and prevented 3D printers from the desktop," said Frank Marangell, CEO of Rize. Rize One is designed to be used primarily by engineers and product designers for prototyping, end-use production parts and tooling, fixtures and jigs for manufacturing.
2. Carbon
Founded: 2013 Headquarters: Redwood City, CA Technology: Carbon's continuous liquid interface production (CLIP) technology is a photochemical process that pulls a solid product from a melt of plastic material, with mechanical properties, resolution, and surface finishes that are very similar to injection-molded parts. Due to the continuous printing process, objects made with CLIP don't have the same microscopic holes seen in traditional 3D printed parts. The company's co-founder and CEO Joseph DeSimone unveiled CLIP at the 2015 TED conference. Its first 3D printer, the M1, was launched in April and the early customers include Ford and BMW.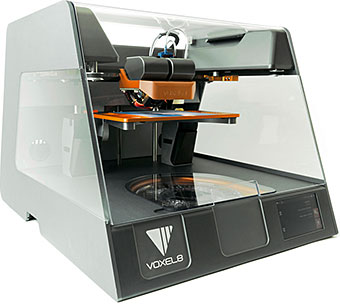 3. Voxel8
Founded: 2014 Headquarters: Somerville, MA Technology: Leveraging over a decade of research from the materials science lab of Harvard Professor Jennifer A. Lewis, Voxel8 is looking to change the way the world creates 3D printed electronics. Its technology allows electronic devices to be printed in one piece, wires and all. The latest functional prototypes include a 3D printed digital watch, multiple 3D printed antenna designs, and 3D printed quadcopters. "We really believe to push the industry forward to creating finished parts. That's going to take the ability to co-print novel materials together," said Daniel Oliver, co-founder of Voxel8.
4. Markforged
Founded: 2013 Headquarters: Cambridge, MA Technology: Another startup with its roots in Boston, Markforged, aims to bring high-strength 3D printing to everyday engineering. The company's Mark One 3D printer enables engineers to combine the design flexibility of 3D printing with the strength of carbon fiber, fiberglass, or Kevlar, creating fiber-reinforced plastic parts stronger than aluminum. Its newest 3D printer, Mark Two, can implement fiber reinforcement in features up to 15 times smaller than before, allowing for even smaller parts.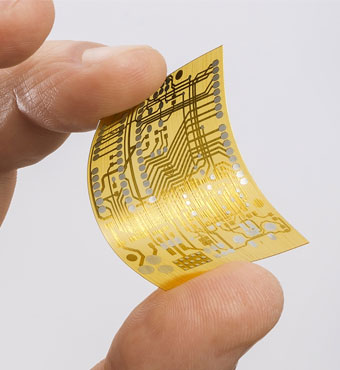 5. Nano Dimension
Founded: 2012 Headquarters: Israel Technology: An Israel-based startup also trying to integrate electronics and 3D printing is Nano Dimension. Nano Dimension's technologies enable the use of nanoparticle conductive and dielectric inks for rapid prototyping of complex multilayer printed circuit boards (PCBs). Engineers can print either an entire board or just part of a circuit using the DragonFly 2020 3D Printer. PCB prototypes are a key component of the product development process for evaluating design before mass production and Nano Dimension wants to enable product development teams to develop, test, and iterate on the fly.
6. XJet
Founded: 2005 Headquarters: Israel Technology: Another Israeli startup Xjet aims to bring new levels of detail to the production of metal parts. Its patented Nano Metal Jetting technology uses nanoparticles instead of metal powder to create special liquid metals that can 3D print metal parts with better speed and surface finish. XJet's system print heads deposit an ultrafine layer of liquid droplets which contain metal-nanoparticles. This ink is delivered in sealed cartridges, achieving a new level in safety and simplicity, per the company web site.
7. Desktop Metal
Founded: 2015 Headquarters: Lexington, MA Technology: An early-stage metal 3D printing startup, Desktop Metal has created a lot of buzz in the market by raising over $50 million in funding within a year, including investment from Stratasys. The team of seasoned material science, 3D printing, and CAD experts is currently building and testing a 3D printer for cranking out parts in a range of high-performance metals and promises to be much cheaper and smaller than the bulky metal 3D printers on the market.

For Further Discussion
The next frontier is to apply 3D printing to the production of parts for final products. This is where the largest opportunities lie and where most investments will be made in the future. Terry Wohlers, president, Wohlers Associates Inc.