7 Smartphone Apps for Engineers
7 Smartphone Apps for Engineers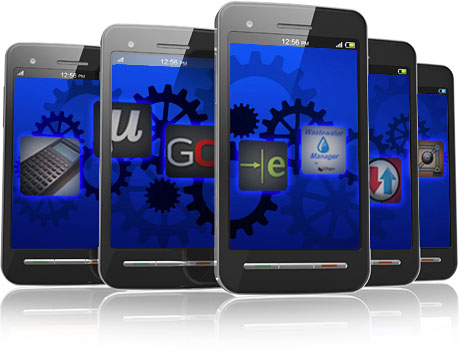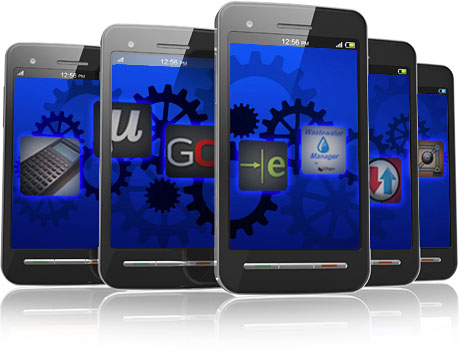 As the summer vacation season kicks in and most people plan trips across the country or world, some of us will choose to stay connected to work and have a "workation." Mobile devices, with their plethora of apps, are enabling people not only to stay connected but also to get work done from any location.
Apps for engineers are available on iOS and Android for accomplishing work-related tasks including engineering calculations, design simulations, and data analysis. Below are seven smartphone apps that can help engineers get their work done on the go. Some of these apps were recommended by professional engineers in our ASME.org community.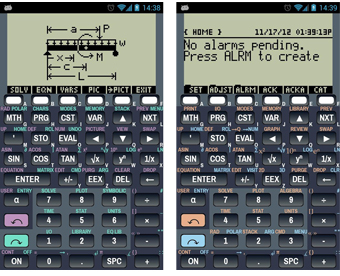 A free android app that's an emulator of the HP 48 scientific calculator, using reverse polish notation (RPN), offers many advanced functions including symbolic algebra, matrix handling, calculus, statistics, equation solving, graph plotting, unit and temperature conversion, etc. The 3D buttons in Droid48 make it look almost like the actual scientific calculator used by engineers of all disciplines.
This is a professional calculation tool designed for solving mathematical expressions with units. By creating the ability to include units such as meters, kilograms, newtons, pascals, and volts within a mathematical calculation, uMath eliminates the need of tedious unit conversion. Write any mathematical expression with any unit and receive an answer in terms of the units you used as input. Whether you need to perform a quick calculation or want to check your design, uMath is capable of carrying out any mathematical expression no matter how complex.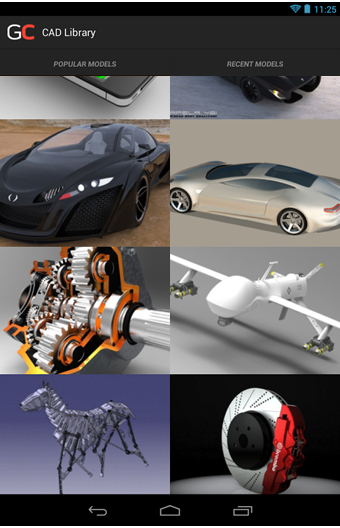 A cloud-hosted collaboration and file-sharing service, GrabCAD allows engineers to manage, view, and share CAD files. The app offers access to both the GrabCAD public library of CAD models as well as private projects stored on GrabCAD Workbench. Using this app, engineers can view CAD models in full 3D, regardless of the format they were created, view and respond to comments, create Workbench projects and upload files to them. The app also allows you to upload photos right from your phone - take a picture of a part or a quick napkin sketch and attach it to a project - and get feedback earlier in project.
Another app to view CAD models, eDrawings can help engineers collaborate with their produce development team remotely. Teamed with your Apple device's camera, the app uses augmented reality to allow you to view 3D models you create in 1:1 scale with the real world. It allows you to view native eDrawings files as well as native SolidWorks parts, assemblies, and drawings files. Multi-touch gestures let you pan, zoom, and rotate models easily.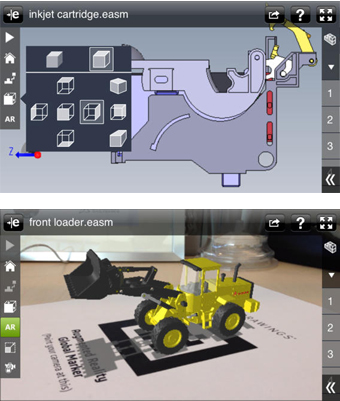 This android-based app is designed for wastewater operators, engineers, or any wastewater management professionals. It has specialized and conversion formulas commonly used for facility operations, sewer pipeline, sewage treatment, water flow, sludge, and more. The formulas are organized by processes and can be used to assist in daily lab work, process troubleshooting, and other purposes.
A free iOS app, Heat Exchanger, helps solve heat exchanging problems and gives you a thorough and step-by-step calculation sheet. This app contains seven predefined fluids as well as one additional user-defined fluid, and solves three major types of problems that chemical and mechanical engineers face on this topic.
If you enjoy engineering-based mobile games, here is an app to try out with your kids on your next road trip or beach vacation. Designed by a rocket scientist, Truss Me helps you learn to design structures while having fun. At each challenge, you design structures that are light and strong and earn precious golden nuts. Truss Me utilizes simulation techniques used by aerospace, mechanical, and civil engineers to provide the most realistic behavior for your structures.
Finally, don't forget your device charger to continue enjoying your "workation" and let us know your favorite apps for engineers in the comments field below.

For Further Discussion
Mobile devices, with their plethora of apps, are enabling people not only to stay connected but also to get work done from any location.
Related Content