6 Top Trends in Industrial Robots for 2021
6 Top Trends in Industrial Robots for 2021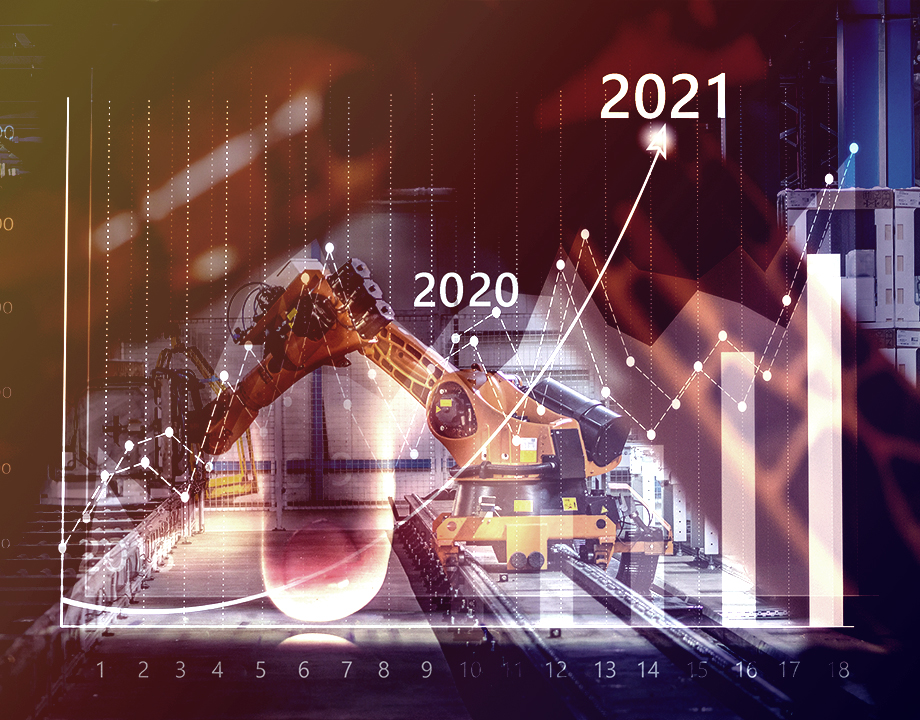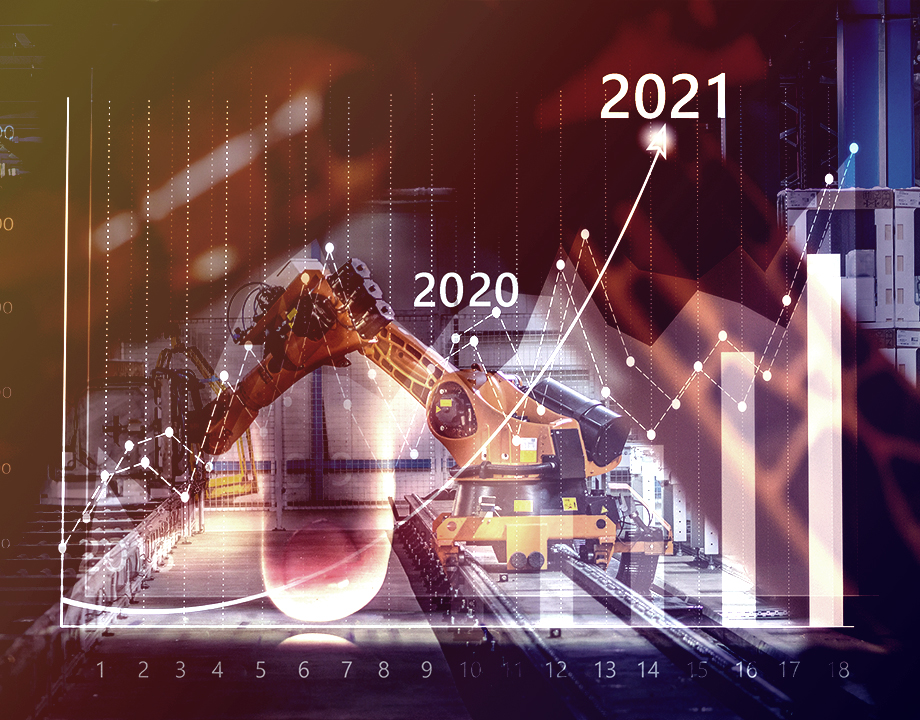 The use of industrial robots in manufacturing and industrial facilities continues to rapidly evolve.
The use of industrial robots in manufacturing and industrial facilities continues to rapidly evolve. According to a November 2020 Reportlinker report, industrial robotics is the top robotics segment and expected to grow from $76.6 billion in 2020 to $176.8 billion by 2025, a compound annual growth rate of 18.2 percent. This growth is driven largely by manufacturers that plan to use robots to counter the looming skills gap, especially for material handling tasks.
"Service robots are increasingly being adopted for new applications due to various advantages such as increased productivity, streamlined processes, and more excellent workplace safety," stated Reportlinker. "The main advantage of using service robots is the reduction in the cost of operation and high ROI."
Below are six emerging trends in industrial robots that will have a significant impact on manufacturing and industrial sectors in 2021.
1. Collaborative Robots
Also known as cobots, collaborative robots are designed to work safely alongside human workers without the need for safety barriers. Advanced sensors, software, and end-of arm-tooling allow them to quickly detect any changes in their work envelope and respond in a safe manner. Reportlinker indicates that cobots are the robotics segment that will grow the most by 2025, in part due to easy-to-use programmable software.
2. Commercial Drones
Advances in commercial drone technology include the development of autonomous systems that can navigate beyond the visual line of sight, as well as improved sensors, batteries, lightweight body materials, and payloads. For example, 3D Robotics has developed a self-monitoring smart drone with advanced sensor and automation technologies, making it a good candidate for logistics, transportation, and military applications.
3. AI-Enabled Robots
AI-enabled robots basically learn on the job. Using actuators, sensors, vision systems, and advanced software, they collect and analyze data from their surroundings, as they work, and respond in real time with improvements. The algorithms used for AI/machine learning become more efficient as the robot carries out its tasks and gathers more information. AI-equipped robots are already being used to transport materials in factories, clean equipment, and manage inventory.
4. Self-Healing Robots
Advances in self-healing technologies enable robots to conduct simple repairs on themselves. A research team in Europe has developed robotics made from flexible plastics with embedded sensor fibers that detect damage to their structure and stimulate them to make repairs, without the need for a human repairman. "The robots are then able to create new bonds in the damaged location and, depending on the location and the extent of the damage, can take anywhere from just a few minutes to a week to patch themselves up," according to RoboticsTomorrow.com.
5. Customized Robots
More manufacturers are customizing their industrial robots to meet exact needs for their operations. Six-axis robots are preferred because they have a larger workspace and can be customized to handle a wide range of manufacturing applications. They can be further enhanced by adding robot-mounted or fixed camera systems that are integrated with the robot controls to create specific, efficient motions for particular tasks.
6. Cloud Robots
Cloud computing and cloud storage provide a single platform that provides services for robotics. When connected to the cloud, robots have access to the benefits of a data center, including data analytics, storage, and software as a service.
"Expect more cloud software to become available that allows robots to work together," reported Tom Brett in
Innovation and Tech Today
. "Centralizing everything into one platform will allow your robots to work more efficiently and get more done."
Moving Forward
Industrial robots are becoming easier to use and program, with more functionality. They are also being used to streamline supply chain functions. Because they are coming down in price, they are more affordable to small and mid-sized manufacturers.
Related Infographic:
Robots at Your Service
"These companies are now exploring how robotics can improve their production, especially as prices drop," said Marla Keene, a technology writer for AX Control, an industrial automation supplier. "Small and mid-size manufacturers are discovering multiple advantages to this type of investment, including improved safety of their facility, increased quality control, and higher customer satisfaction due to faster and more efficient production."
Mark Crawford is a technology writer based in Corrales, N.M.
Related Content