6 Top Challenges Facing Engineering Firms in 2023
6 Top Challenges Facing Engineering Firms in 2023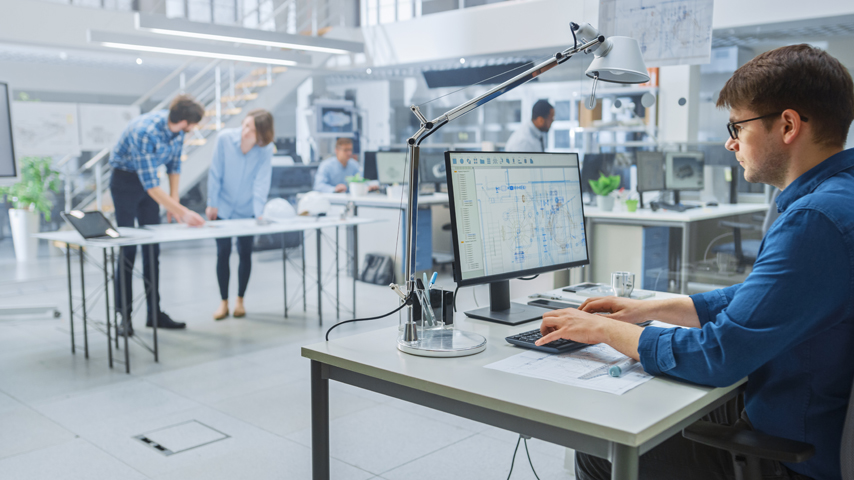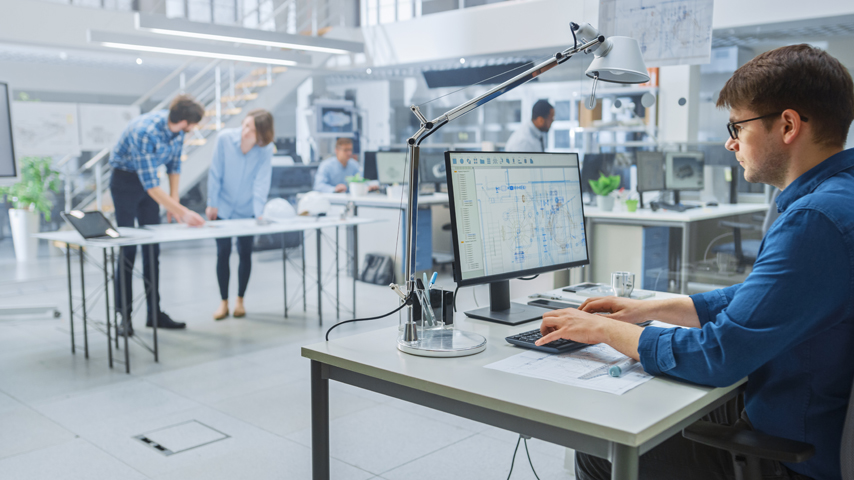 Business challenges that engineering firms will face in 2023 include inflation, supply chain disruptions, labor shortages, sustainability, high customer expectations, and technology implementation.
The economic and logistic uncertainties engineering firms faced in 2022 will carry over into 2023. Continuing challenges include rising material costs, inflation, supply chain volatility, and skilled-labor shortages.
The need to respond quickly to customer demands is yet another challenge for manufacturers and equipment companies. The six factors below will continue to will impact production, profitability, and growth for engineering firms in 2023—those companies that can master them will differentiate themselves from the competition and gain market share and brand recognition.
1. Inflation
Interest rates are still high, increasing the price of engineering equipment and materials such as steel and aluminum. This pressures engineering firms and their manufacturing partners to contain costs and keep prices on finished products as low as possible. "With the trade talent shortage remaining tight and inflation continuing to surge, industry professionals will need to be diligent with their workforce to keep individuals motivated while also ensuring they are on the cutting edge of technology to keep both customers and employees satisfied,"
reported PMEngineer.com.
Become a Member:
How to Join ASME
2. Supply chain disruptions

Engineering firms continue to be frustrated by the long-lasting impacts of COVID-19-related supply chain disruptions, which make it extremely difficult to accurately forecast project needs and lead times. Material availability and costs can vary dramatically over short periods of time, which negatively impact production schedules, customer satisfaction, and overall profitability. One of the largest market disruptions in 2023 could be related to the transition to A2L refrigerants from hydrofluorocarbons for cooling applications, possibly causing refrigerant shortages. Engineering firms are also looking at redundant procurement systems to create more reliability.
3. Having enough skilled engineers

With the upsurge in new business as COVID-19 fades, many engineering firms are busy trying to fill open engineer positions so they can finish projects on time and take on more projects. Many engineers quit during the Great Resignation to find different jobs, or permanently retired from the business. In manufacturing, for example, the acute shortage of experienced engineers is slowing down production and creating bidding wars for top talent. This makes it even more important for human resources and the C-Suite to attract and hire top talent. This typically involves generous salaries and benefits and providing the latest technologies and software, professional development opportunities, and in-house upskilling and training.
4. Sustainability

There is growing pressure on engineering firms to adopt sustainable practices, including best practices for the supply chain and internal operations. Customers are becoming more aware of sustainability and want manufacturers, developers, and engineering firms to reduce their carbon footprints. This in turn could lead to new approaches for projects, designs, and business models. Companies are creating dedicated sustainability positions to oversee compliance with environmental standards or regulations, especially those for carbon emissions and energy conservation. This often requires capital investment for energy infrastructure and more efficient production equipment.

More for You: 5 Things to Know Before Opening a Consulting Business
5. High customer expectations

Consumers learned how to shop on the internet during the COVID-19 pandemic and have become accustomed to the almost instantaneous speed of purchasing and delivery. This also carries over into the business world, where customers want fast results from their engineering partners and have little sympathy or patience for the complexities and delays related to the supply chain. Customers also want their architects and engineers to produce quality outcomes regardless of project complexity or tight deadlines. Engineering firms that pro-actively respond to these expectations will have better customer relationships and brand reputation.
6. Technology implementation

Speed and quality are the two top priorities that customers expect from their engineering and construction partners. To meet these demands, engineering firms must invest in Industry 4.0/Internet of Things technologies to stay competitive and boost efficiency. In particular, the combination of artificial intelligence and automation make for better product designs and "smart" production lines. Having technology is one thing—using it effectively is something else. Engineering leaders must be prepared to invest in a technology adoption plan (often developed with the help technology consulting firms) and the necessary workforce training to launch fast and effective technology upgrades.

Overall, engineering firms are cautiously optimistic about 2023 and the challenges they must navigate. Supply chains are starting to stabilize, which makes forecasting and inventory management easier and more reliable. This "settling down" will lead to faster project development and increased customer demand for speed—which could be a problem if companies are still short of mechanical engineers to handle the increase in business. Executives must be strategic in their deployment of technology resources and the development of hybrid business models to increase operational performance and throughput.

Mark Crawford is technology writer in Corrales, N.M.
Related Content