3D Printing in Hostile Environments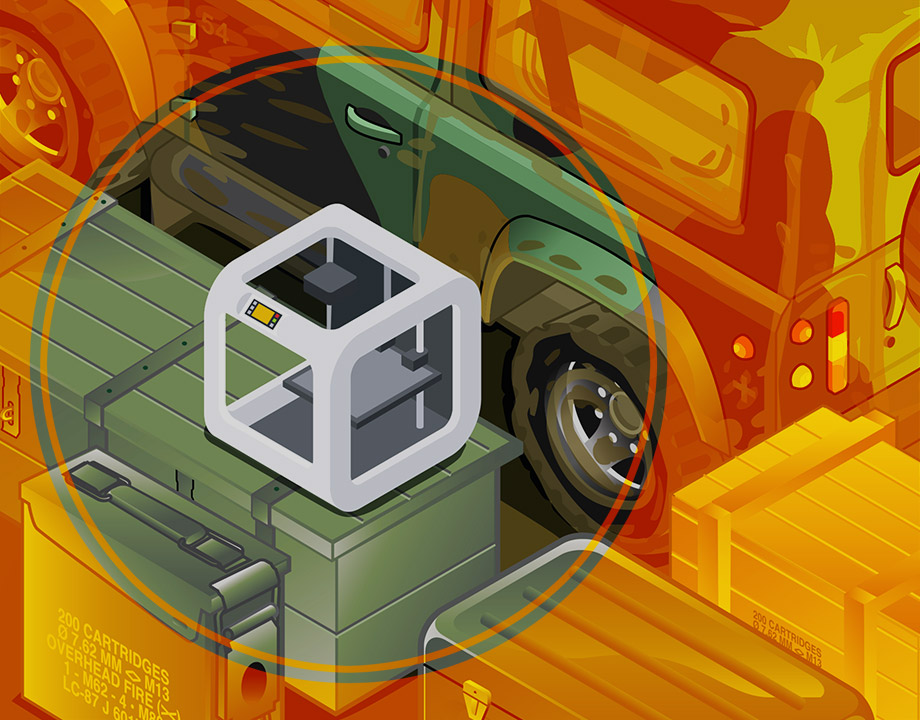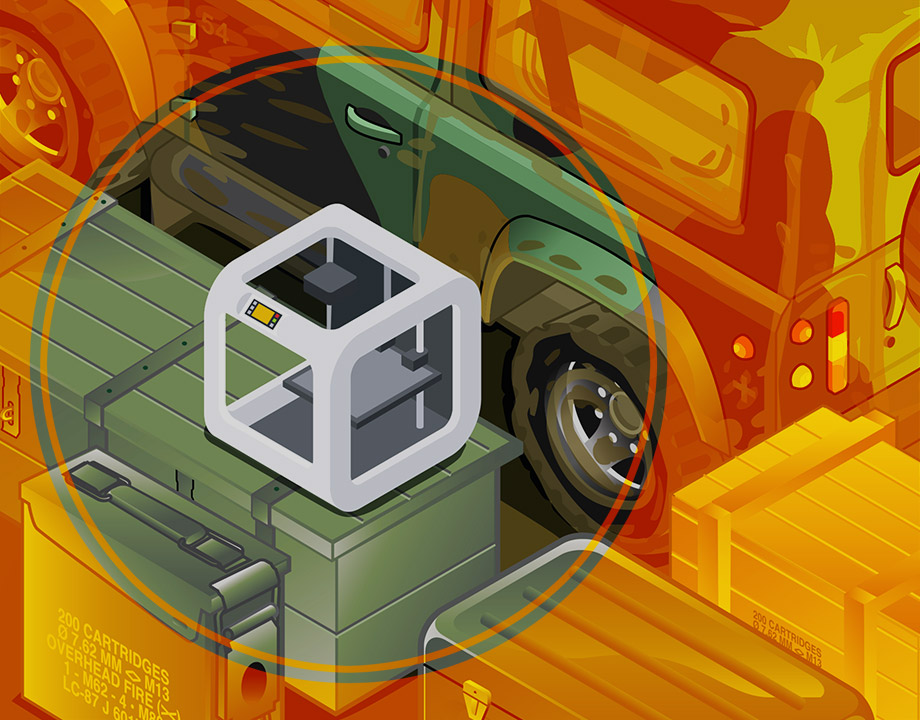 Soldiers and astronauts prove it's possible to both 3D manufacture and bioprint medical supplies and devices in remote locations.
3D Printing in Hostile Environments
Jan 30, 2020
One day, soldiers deployed in remote areas will carry a rugged three-dimensional printer to fabricate otherwise inaccessible medical and military aid they require immediately.
They may print, for example, wearable sensors to detect radiation exposure, bioactive bandages that are imbued with antibiotics, or even human tissue such as knee cartilage, said Vincent Ho, chair of the Department of Radiology at Uniformed Services University of the Health Sciences (USU) in Bethesda, Md.
Ho is also the principal investigator for the
Fabrication in Austere Environments (Fab AE)
pilot program that aims to deploy 3D printers into deserts and other harsh environments. The printers will fabricate medical supplies in settings where resources, including time, are limited, Ho said.
While the U.S. Department of Defense already has a robust 3D printing program in place, the Fab AE initiative examines how rugged printers could be used for health purposes, Ho said. The initiative is a collaborative effort between USU, West Point Military Academy, and the Geneva Foundation.
Read More About:
6 Innovative Ways to Use 3D Printing
"We believe this program has the potential to reduce logistical challenges and costs for transporting medical supplies to austere environments, including our special operations forces in remote locations," Ho said. "Instead of carrying tons of supplies, they could just print them using a, hopefully, more portable, light-weight version in the future that could fit in their pack."
3D Bioprinter Remote Testing
West Point faculty deployed in Africa and Asia have printed a delicate biological material in desert-like environments using information fed directly from United States military medical offices, said J. Kenneth Wickiser, a professor of biochemistry at West Point.
"Our goal was to demonstrate that the warfighter—rather than only engineers with bioprinting experience—could use these printers," Wickiser said.
Fab AE researchers sent a ruggedized 3D printer to an undisclosed desert location with basic supplies and human mesenchymal stem cells that can be used for same-day bioprinting. At the site, Army Lt. Col. Jason Barnhill, a faculty member of both USU and West Point, led a team that successfully manufactured a number of products. The parts included a scalpel and a hemostat—a surgical tool used to control bleeding during surgery and capable of gripping objects while locking them into place.
The tools were made of a material that could be sterilized at the location, Barnhill said.
You May Also Like:
8 Ways 3D Printers Build Bigger
He also created bioactive bandages within five minutes by printing a hydrogel layer of antibiotics over a structural layer. The bandages slowly released antibiotics into the wound, prolonging the suppression of bacteria for several days, he said.
3D Printer Testing in Space
Techshot
is also a Fab AE partner. The company develops technologies for the aerospace, defense, and medical industries.
"The partnership is natural because space is the ultimate austere environment," said Kenneth Church, chief executive officer at Orlando, Fla.-based
nScrypt
, another Fab AE partner, and a 3D bioprinter manufacturer.
"There's no supply chain present in space, which is also true in deployment zones," Church said.
His company has worked with Techshot to develop a 3D printer now installed on the International Space Station. In November 2019, that equipment was busy bioprinting vascular cells and arranging them in 3D volume, an experiment intended to prove the technology that could one day be used for both astronauts in space and soldiers on the ground.
Editors' Pick:
3D Printing in Space
"Wherever you go on these trips and whatever the duration, there's only so many supplies you can bring," Church said. "So, if you have devices capable of using different types of materials and you can find raw or base materials, you can produce supplies on the spot.
"That gives you access to a variety of tools and materials than you had before and lends itself to creating something you may not have realized you hadn't had before," Church added. "This also makes for more flexible missions because you don't have to bring everything with you. If you need it, you can print it."
Their 3D printer can manufacture products from a range of materials, including plastics and polymers, though, of course, the materials do need to be transported into space, the desert, or other remote, hostile locations.
"You could make a new wrench or a bandage, depending on what you need," Church said.
Jean Thilmany is an engineering writer based in St. Paul, Minn.
Register Today for AM Medical: May 27–28, 2020 in Minneapolis, MN