3D Printing Expands to Bicycles
3D Printing Expands to Bicycles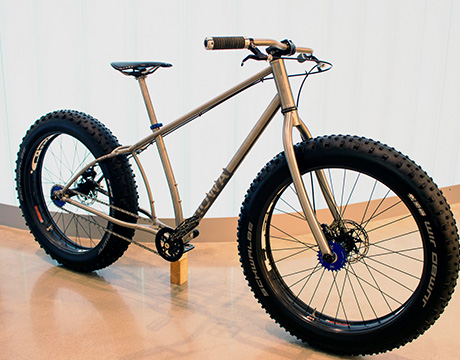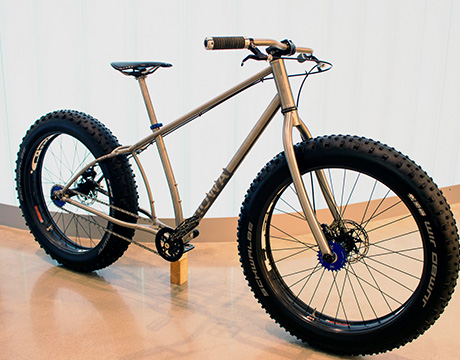 For many of us, bicycles are a nostalgic memory, a means of transportation from childhood.
For others, cycling is a passion, even an obsession. All you have to do is look at the price tags of high-end bicycles to know that $10,000 or more not uncommon for the most advanced bikes on the market.
Bicycles are exercise, they can be a lifestyle, they can be a person's second legs. Feeding off of the popularity of cycling, a new curriculum at the University of Iowa has taken off: Fabrication and Design: Handbuilt Bicycle I and II.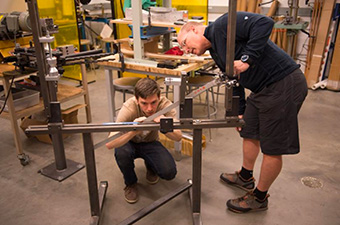 A Frame for Learning
You could say the idea for the course started 35 years ago when Prof. Steven McGuire took his first long-distance cycling trip from Iowa City to Kansas City. Or it could have been his first trek down an Iditarod trail, when he got the inspiration to combine engineering and art students and teach them something a little different.
"Seven years ago I began to consider ways to offer a variety of skill sets that were broadly applicable to a number of disciplines, mixing in fabrication skills. The knowledge which comes with designing bikes fit this mold," says McGuire, studio division coordinator at the School of Art and Art History and professor of metal arts and 3D design. "From the first course, the program took off."
In fact, Iowa eventually became the first university to exhibit at the North American Handmade Bicycle Show, he says.
The first time they offered a class on fabrication and design of the hand-built bicycle it had 17 students but limited equipment, such as only one welder and one frame jig, he recalls. Now they have frame jigs for each student and three welders. "They design a bike, do full-scale drawing. We teach them when it comes to welding, they do all fabrication work. Each student each semester walks away with a frame they made. Eventually, in the advanced courses, they more often than not choose to work with titanium bikes."
The initial class in the program has lessons that run the gamut from learning how to make tubes to rotating their wrist and hand in the odd positions that are required when welding the frame. They design the frame in four weeks. "In the fifth week of the semester they begin to set up their jig and put it together. For most, they don't have experience welding but most students have experience with some kind of design software such as AUTOCAD. Many engineering students find it interesting that art students are fairly skilled in tool skills and appreciate the project sensibility an art student might take to what they're doing. They learn from each other."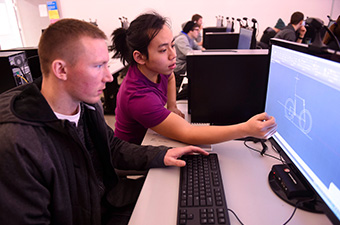 Pushing Forward
The results of the course have included a tandem titanium bicycle with 36 wheels but most students, he says, choose a common style such as a mountain bike or road bike.
"And often doing it exceptionally well," he says. "We've had students go on to work in industry."
One student, McGuire says, graduated with a B.S. in mechanical engineering and was third in the nation in the 18-24-year-old division for the triathlon. She used her knowledge to work for a startup bicycle company. McGuire has even seen his own recognition, receiving a Bespoked Award related to his mountain bike designing.
"There is still something exciting about getting somewhere on a bike," McGuire says. "And it's a different way to see the country. You visualize people who are in this lifestyle when you work on it. Thinking about your user at this level can translate well into creating products later, whatever they might be."
Eric Butterman is an independent writer.
For Further Discussion
You visualize people who are in this lifestyle when you work on it. Thinking about your user at this level can translate well into creating products later, whatever they might be.Prof. Steven McGuire, University of Iowa
Related Content