12 Skills to Advance Your Mechanical Engineering Career
12 Skills to Advance Your Mechanical Engineering Career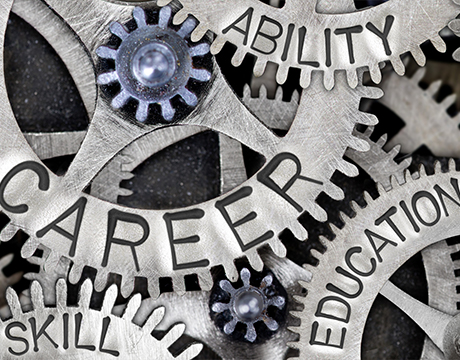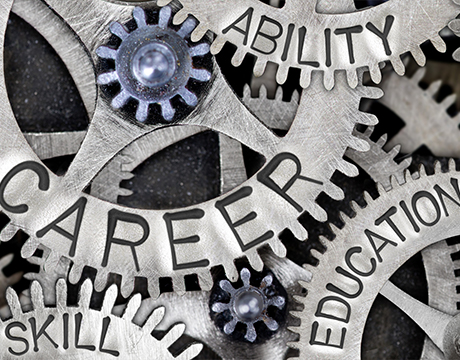 This story was updated on 1/25/2023.
Engineers excel at solving technical problems—but enhancing careers through developing soft skills isn't always a priority. You may score an interview with your technical skills, but after that, it's all about marketing yourself, asking the right questions, making good connections, and choosing the paths that lead toward your career goals.
Don't be just another number in a large crowd of engineers. Here are 12 soft skills you should develop to succeed in job interviews and further enhance your career.
Even when you are negotiating for a salary, you are selling yourself.
- Salloum Nicole, Capgemini consultant
1. Communication
Communication
skills are perhaps the biggest challenge for engineers—they're crucial for a successful career. For some, good communication comes naturally, while for others, it requires more practice and socialization.
"You've got to learn it as you go," says Brandon Graham, co-founder and CEO of Arke Aeronautics, who started developing his communication skills at the college level. "I wanted to be involved in clubs, and the only way to do that was to be more social."
Engineers may relate to books like Dale Carnegie's Quick and Easy Way to Effective Speaking, which provides a methodical and structured way to pick up communication skills.
2. Presentation
Avoid jargon—instead, work on simplifying and crisply explaining concepts, says Carlos Beatty, engineer and ASME member.
"When you are in front of management and people and they start to question, how do you deal with that?" he says. "It's one thing to give a presentation and be questioned, and another thing to give a presentation and be challenged."
The ability to pull your ideas together and sway opinion is key for a management position. It never hurts to brush up on your PowerPoint skills, too
Learn a few interviewing basics that will help you nail that dream job!
3. Self-advocacy
In the professional world, you are selling all the time—ideas, answers, jobs, or products. "Even when you are negotiating for a salary, you are selling yourself," says Nicole Salloum, professional trainer at ASME.
One of the best ways to sell yourself is to prove yourself. Not sure where to start? Try volunteering for additional assignments or projects that will add to your skills, advance your career, and allow you to work with some of the company's shining stars and key players.
4. Differentiation
If you score an engineering job interview, it's assumed you have technical competence. But companies want differentiators. You could be a rock star with a high GPA, but your importance boils down to the value you provide to a company.
"Value needs to be built, and it can start in job interviews, where good questions could impress interviewers," says Jordan Duhe, mechanical design engineer at NASA.
5. Negotiation
Rookies can't go in and demand a salary, but they can negotiate a position that could lead to higher pay in the future.
"If you negotiate your position, that's different. In three years, you know your position and have a good projection, that's when you put yourself at a point of leverage," Beatty says. "The purpose of leverage is so you know you have value. You know what that monetary value is so you can differentiate. Without that, you're just another number."
6. Confidence
Self-confidence is about showing what you're capable of doing, but building that can be challenging. For Salloum, it meant doing new things. She took on a big challenge when applying for a supply chain job for a spirits company.
"They are always afraid to send women—for example, to bars—for sales," Salloum says. "Owners of bars may be more comfortable talking about this man-to-man."
7. Humility
Overconfidence could sink an engineer. Acting like a know-it-all could strike the wrong chord during negotiations or an interview—which is why humility is essential, as it shows the ability to connect and drive conversations in different directions.
8. Branding
Figuring out a personal identity and creating a brand around it could pay off big time, making you more than just an engineer.
"People ask me, 'what do you do, who are you?' I tell them, 'I am an engineer, designer, maker. That's my personal brand," Graham says. "That's a differentiator in how you create value."
9. Resilience
Don't give in when something negative happens. Be resilient—correct it and continue pursuing your near-term and future goals with vigor.
"Face life difficulties with courage and patience," Salloum says. There's no point spilling bad blood on social media or lashing out like a jilted lover against old bosses or companies. It will only show you in negative light.
See what else is new in Career and Education from ASME.org.
Any club where you can be a leader and show leadership skills is important.
- Paige Balcom, University of California, Berkeley
10. Empathy
Empathy in engineering refers to being in tune with a customer's needs and wants.
For example, development engineering to solve the world's health and sanitation problems is a hot field—but engineers need to be sensitive to local policy and feelings. It's important to work with a reliable local contact to understand the problem and implement a solution.
Similarly, a product design needs to be tuned with the customer in mind and the problem they are trying to solve. Top technology companies like Google and Microsoft are implementing empathy in design thinking, and that extends into engineering.
11. Self-initiation
Paige Balcom, co-founder and CTO of Takataka Plastics, began chasing engineering excellence early in life. At 18, she was featured on Shark Tank, trying to get funding for a smart wheel product. As a University of New Hampshire undergrad, she had internships and was president of the university's Engineers Without Borders chapter.
"Any club where you can be a leader and show leadership skills is important," Balcom says. "There's so much more to doing a job than crunching numbers and [solving problems]. Fundraising and working with people is actually the hardest part in the real world."
12. Networking
Networking and internships are crucial for engineering students when it comes to getting real-life experience.
"I'm really glad I did my bachelor's at UNH—it gave me a really solid engineering education and opportunities to lead clubs, start initiatives, meet inspiring people, and do service projects and research abroad," Balcom says. She was also thankful to do her graduate studies at UC Berkeley, explaining that "there [were] many opportunities to connect with alumni, visiting speakers, and the San Francisco tech and startup ecosystem."
The latest engineering courses, now 25% off
As a leading developer of educational resources for engineers, ASME offers
a wide range of courses
designed to help engineers develop both theoretical knowledge and applicable skills.
With hundreds of relevant courses to choose from, ASME's accredited, skill-based learning solutions support the success of your employees and your business.
For a limited time, get 25% off our on demand courses when you buy for a group of 5 or more. Use code 5FOR25 at checkout to train on:
When you're ready to get started, you can browse our full course catalog here. And if you find that you have further questions about ASME's learning options, don't hesitate to get in touch.
Related Content