Abridged Basics for Career Development: Module1 - Project Management
Abridged Basics for Career Development: Module1 - Project Management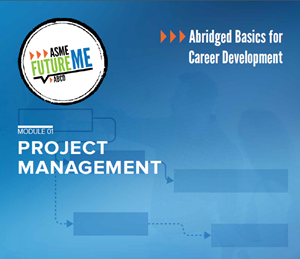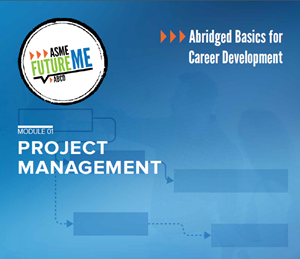 The ABCD (Abridged Basics for Career Development) series provides early career engineers with a brief introduction to different career development topics including real world examples.
Project Management encompasses a set of practices to ensure projects are executed and delivered within the boundaries of scope, resources and schedule. This also includes Risk Management, Communications, Resource Management and Configuration Management.

Project Management practices in application may differ from one industry to another but the focus remains the same i.e. to deliver on time and in budget. Organizations in various industries such as piping, energy and automotive sectors have employed project management techniques to fulfill their missions.

Learn more about Project Management theories.
Real World Examples
Click on the links below to learn about successful project management practices in some of the most sought after industries.

Case Study #1 Valve Industry Example
A US based multi-national corporation

Case Study #2 Renewable Energy Example
Gadhia Solar

Case Study #3 Manufacturing/Production Industry Example
Mountain Moulding

Case Study #4 Energy Recovery Example
L&T Technology Services Ltd

Case Study #5 Energy & Distribution Example
PECO

Case Study #6 Automobile Example
ASME HPVC competition
Related Content