Robotics Special Report: August 2018
Robotics Special Report: August 2018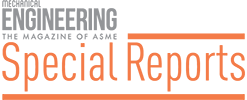 Mechanical Engineering magazine Special Reports are a multimedia series designed to provide impactful market intelligence for today's strategic decision makers and technology leaders.
Each Special Report is a deep dive into one of the key technology issues in today's emerging industries, backed up with both data and industry experience.
---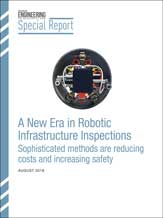 A New Era in Robotic Infrastructure Inspections
White Paper
Critical energy infrastructure can stretch for miles along pipeline right of ways or reach hundreds of feet in the air on wind turbine towers. Inspecting the integrity of that infrastructure is a time consuming and dangerous job. Energy industry managers have begun to turn to unmanned vehicles to assist human workers, and the hope is to one day conduct all inspection via UAVs. In this Special Report, find out what managers need to be confident that robotic inspectors are doing the job as human technicians.

DOWNLOAD WHITE PAPER
---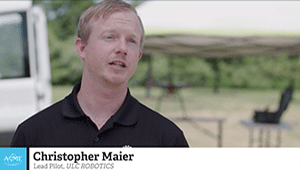 Video: The Future of Robotic Inspections
In this multi-part video series, industry experts discuss the latest robotics technologies companies are using to perform infrastructure inspections and look ahead to the future of this growing field.
WATCH VIDEO
---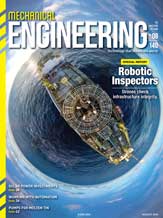 Cover Story: Something to Prove
Robots have emerged as a force in infrastructure inspection and are starting to replace human technicians in the field.
READ COVER STORY
---
Related Content