Manufacturing Special Report: October...
Manufacturing Special Report: October 2018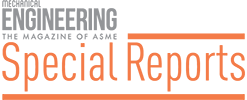 Mechanical Engineering magazine Special Reports are a multimedia series designed to provide impactful market intelligence for today's strategic decision makers and technology leaders.
Each Special Report is a deep dive into one of the key technology issues in today's emerging industries, backed up with both data and industry experience.
Support for this special report provided by


---
Why Metal Additive Manufacturing Will Change Your Business
White Paper
Additive manufacturing (AM) is crossing the bridge from prototyping to industrial production. This white paper written by well-known industry expert Terry Wohlers, President of Wohlers Associates, focuses on four specific themes: low-volume and customized parts; improved performance; part consolidation and optimization; and supply chain.
DOWNLOAD WHITE PAPER
---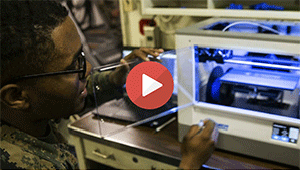 Video: The Future of AM in Industrial Production
AM today is rapidly bridging the gap between design validation to actual production. In this multi-part video series, industry experts discuss the factors converging to make AM more production-friendly and how this technology will continue to impact industrial manufacturing.
WATCH VIDEO
---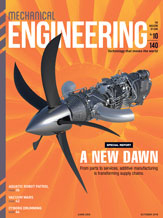 Cover Story: Chain Reaction
From parts to services, additive manufacturing is disrupting business models and transforming supply chains.
READ COVER STORY
---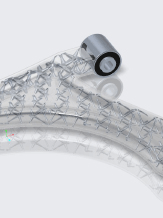 Before You Design for Additive Manufacturing, Check Your Mindset
Sponsored Content
Don't make the mistake of thinking that what worked for traditional production will allow you to get the most from additive manufacturing. You must adopt a new mindset and come at common design problems differently.
VIEW CASE STUDY
---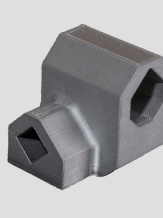 Reducing Cost of Replacement Parts with 3-D Printing
Sponsored Content
By integrating additive manufacturing technology into their workflow, an S&P 500 company eliminated the need for complex warehousing and slashed costs by 12x and lead times by 20x on low-volume replacement parts.
VIEW CASE STUDY
---
Related Content