Bioengineering Special Report: April ...
Bioengineering Special Report: April 2019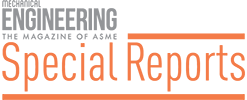 Mechanical Engineering magazine Special Reports are a multimedia series designed to provide impactful market intelligence for today's strategic decision makers and technology leaders.
Each Special Report is a deep dive into one of the key technology issues in today's emerging industries, backed up with both data and industry experience.
---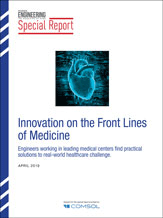 Innovation on the Front Lines of Medicine
White Paper
Engineering and medicine has been intertwined for a very long time and in the recent years the relationship has been getting stronger and more important to the advance of healthcare. This white paper provides a look at how top medical centers are investing in building robust research-oriented engineering departments.

DOWNLOAD WHITE PAPER
---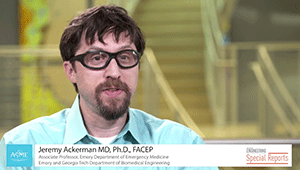 Video: The Mechanics of Bioengineering
In our two-part video series, learn how surgeons and engineers are collaborating to find practical solutions to real-world healthcare challenges.
WATCH VIDEO
---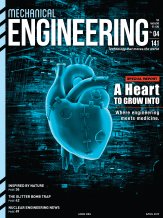 Cover Story: Vital Design
Engineers and surgeons are using 3-D models and collaborating to plan complex procedures. To do that, engineers must speak a language surgeons can understand.
READ COVER STORY
---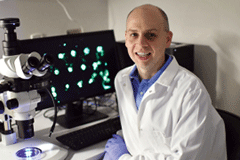 The New World of Biomaterials Opens Opportunity for Engineers
Podcast
How cross-disciplinary teams of engineers and clinicians need to work together in order to bring enhanced immunotherapies and vaccines into the clinic.
LISTEN TO PODCAST
---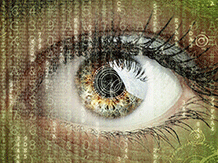 Aiming for a Better Vision with Multiphysics
Sponsored Content
A novel solution developed by a medical device company can provide a viable treatment that treads the middle ground between surgery and spectacles.
VIEW CASE STUDY
---
Related Content