University of Central Florida Hosts L...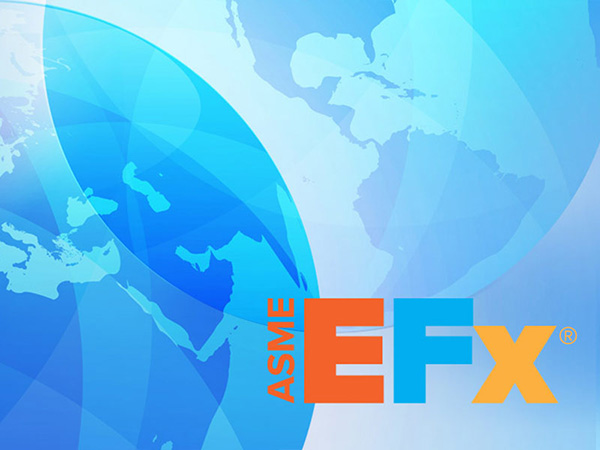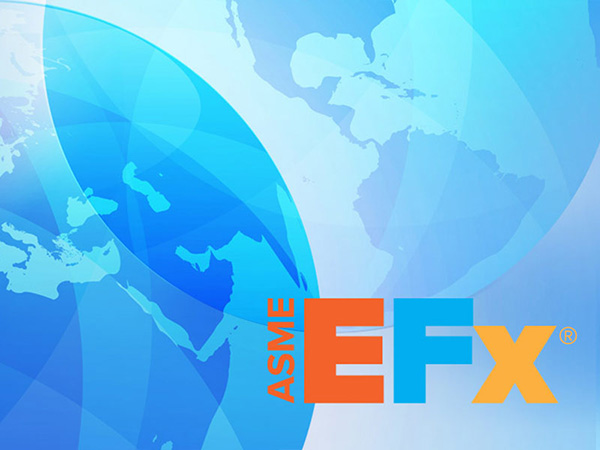 University of Central Florida Hosts Latest EFx
Jan 24, 2020
Earlier this month, the ASME student chapter at the University of Central Florida (UCF) hosted the Society's first EFx event of the year. Nearly 140 students participated in the daylong forum, ASME EFx® UCF: Think Outside the Box, which took place Jan. 12 in Orlando, Fla.
The EFx program is an offshoot of the ASME Engineering Festivals® (E-Fests) initiative featuring smaller-scale, locally organized events for engineering students. Two additional EFx events are scheduled to be presented in Houston and Boston during the next two months.
EFx UCF was sponsored or supported by Siemens PLM, Autodesk, UCF Mechanical and Aerospace Engineering, SEDSUCF, the Society of Sales Engineers, Limbitless Solutions, TLC Engineering Solutions, the National Society of Black Engineers, and the Engineering and Leadership Innovation Institute at UCF.
The event in the UCF Student Union kicked off with a keynote address by former astronaut and UCF alumna Nicole Stott, who served as a flight engineer on the International Space Station Expeditions 20 and 21 in 2009. She also was a mission specialist on the 128th and 133rd Space Shuttle missions in 2009 and 2011, respectively. During her speech, Stott, who retired in 2015 after 27 years at NASA, discussed the topic of engineering innovation and her experiences as an astronaut at NASA.
UCF ASME student chapter members described the event as the largest the group ever held. It also featured several presentations: a "Future of Making" workshop presented by Autodesk's Jason Roth, manager of engineering education, and Dan Banach, manager of North American manufacturing education programs; a session providing information on patent filing given by Elizabeth Dougherty, director of inventor education outreach and recognition at the U.S. Patent and Trademark Office (USTPO); and a presentation by Shirish Patel, a physicist and aerospace technologist with NASA, who discussed the space agency's efforts to venture "Back to the Moon."
EFx UCF also included a session titled "NASA Technology Transfer," presented by Mikaela McShane, technology marketing and communications director for the Kennedy Space Center. During her presentation, McShane provided an overview of the NASA's Technology Transfer Program, which aims to introduce NASA technologies into private industry, universities and start-up companies.
In addition, the event included a session by Timothy Kotnour of the UCF College of Engineering and Computer Science on giving effective presentations and a class led by branding coach Lorena Acosta that sought to show students how to build personal brands for themselves. Another session by ASME's Stategic Projects Specialist Valentina Alayon offered students a look at the various programs and competitions ASME has developed for students and early career engineers.
That evening, Albert Manero, president of Limbitless Solutions, delivered the dinner address, discussing his non-profit organization that employs 3D printing in the design and manufacture of personalized bionics and prosthetic limbs for children. Levi Zima, a UFC student studying RF and microwave engineering who has been designing and building since the age of 12, also spoke about his experiences as an inventor and patent holder.
The EFx at UCF featured the Foam Plane Impromptu Competition, in which students were provided with various materials needed to create a flyable foam airplane. The competition was judged by representatives from the USTPO and members of the Orlando ASME senior section. The winners were Anna Borbely, Andre Rahrooh, Andoni Sanjuan, Michael Soto and Khoi Tran. They were awarded framed certificates signed by Yoav Peles, the department chair of the mechanical and aerospace engineering department.
"ASME is proud to help provide opportunities like EFx and larger-scale E-Fests where engineering students can apply what they've learned in the classroom as they prepare to launch their careers," said ASME Executive Director/CEO Tom Costabile. "The working engineers enjoy the experience as much as the students. We're excited to be a part of it and build our community."
The next EFx is set to take place on Feb. 8 at the University of Houston's Student Center South. A second EFX will follow on March 14 at the Interdisciplinary Science and Engineering Complex at Northeastern University in Boston.
For more information on EFx Houston, visit https://efxhouston.asme.org. To learn more about EFx Boston, visit https://efxboston.asme.org. For more information on the EFx program, visit https://efests.asme.org/efx.