Three ASME Board of Governors Nominee...
Three ASME Board of Governors Nominees Selected
Jun 28, 2018
June 29, 2018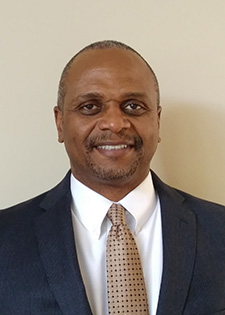 Todd R. Allen
The ASME Nominating Committee recently named three new members of the Board of Governors, who will each begin their three-year terms next June. The three Board of Governor nominees — Todd R. Allen, Laura E. Hitchcock and Thomas R. Kurfess, Ph.D., P.E. — will take office at the 2019 Annual Meeting, following the ratification of their nominations by ASME membership via an online ballot this fall.
The president and founder of the professional services and consulting firm Allen Research, Technologies and Services Inc. (ARTS Inc.), Todd Allen has spent his nearly 40-year engineering career in the petroleum, chemical, nonwovens, paper, medical devices, pharmaceuticals, building products and consumer and personal care products industries at companies including Exxon, Shell Oil, Johnson & Johnson, Kimberly-Clark Corp. and Georgia-Pacific Corp.
Allen, a member of ASME since 1979, has been an active volunteer with the Society since 1995. He served as chair of the Diversity & Inclusion Strategy Committee from 2011 to 2015 as well as a member of the Board of Diversity and Outreach, the Center for Leadership and Diversity and the VOLT Academy. Allen also helped the Society institute the ASME Johnson & Johnson Consumer Companies Inc. Award, which recognizes contributions to the value and strategic management of diversity and inclusiveness, and advised more than 15 engineering societies in their diversity programs.
A National Science Foundation (NSF) grant co-principal investor and a National Academy of Engineering co-author, Allen also served for six years on the Corporate & Foundation Alliance, working with the NSF to increase the number of underrepresented students pursuing STEM careers.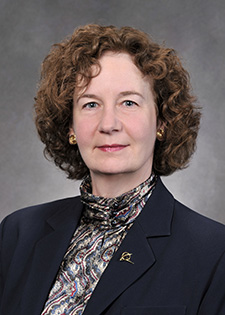 Laura E. Hitchcock
Laura Hitchcock, currently an independent consultant, recently retired from The Boeing Company as a senior standards specialist and corporate project manager for external standards management, strategy and policy. A world renowned expert on issues related to government, industry and international standards activities and strategic standardization, Hitchcock spearheaded Boeing's endeavors to develop strategies and policies to leverage the company's standards activities. She also handled the company's intellectual property and copyright issues related to industry standards.
A member of the ASME standards community for more than 35 years and a member of the ASME Council on Standards and Certification for the past 10 years, Hitchcock served as ASME senior vice president for Standards and Certification and chair of the Council on Standards and Certification from 2014 to 2017 and has been a member or a leader of several Task Forces of the ASME Board of Governors.
Hitchcock, who is active in a number of engineering and standards-related governing organizations, was also the founding chair of the Aerospace Industries Association's Standards Governance Board and the Strategic Standardization Forum for Aerospace, chair of the U.S. Technical Advisory Group for ISO/TC20 Aircraft and Space Vehicles, and a founding member of both the Industry Cooperation on Standards and Conformity Assessment and the National Association of Manufacturers International Standards and Conformity Assessment Working Group. In addition, she has served on the board of governors for the IEEE Standards Association and on the board of directors for the American National Standards Institute (ANSI), ASTM International and SAE International.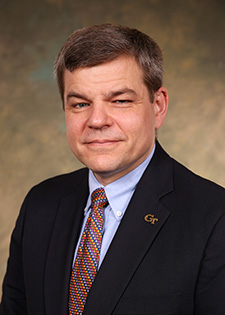 Thomas R. Kurfess
The third BOG nominee, Thomas Kurfess, is the HUSCO/Ramirez Distinguished Chair in Fluid Power and Motion Control and professor of mechanical engineering at Georgia Institute of Technology. In 2012-2013, Dr. Kurfess served as assistant director for Advanced Manufacturing in the White House's Office of Science and Technology Policy during his yearlong term as the ASME Swanson Federal Fellow. Kurfess' responsibilities in this role included coordinating federal advanced manufacturing research and development, addressing issues related to technology commercialization, identifying gaps in current federal R&D in advanced manufacturing, and developing strategies to address these gaps.
Kurfess, who has been an ASME member for more than 30 years, has served ASME in a variety of volunteer capacities, including chair of the ASME Manufacturing Public Policy Task Force, and member of the Council on Standards and Certification and the ASME Committee on Government Relations. Kurfess is the recipient of the ASME Pi Tau Sigma Award, the ASME Blackall Machine Tool and Gage Award, and the ASME Gustus L. Larson Award.
A Fellow of ASME, SME and the American Association for the Advancement of Science, Kurfess is the current president of the Society of Manufacturing Engineers and serves on the board of directors of the of the National Center for Defense Manufacturing and Machining and the National Center for Manufacturing Sciences, and on the board of trustees for the MTConnect Institute.