Supporting Student Leaders
Supporting Student Leaders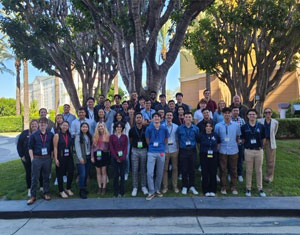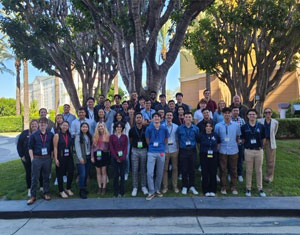 Last Fall, student leaders from 43 different sections met at ASME's inaugural Student Leader Weekend (SLW) series to share ideas, network, and learn how to have a successful year. ASME's Section Operations team, which is dedicated to fostering local engineering communities globally, traveled to Atlanta, Indianapolis, Los Angeles, and Dallas for the events. Programming included performing a SWOT analysis, setting SMART goals, creating a successful event, and the importance of ASME in their lifelong engineering journey. During the student leader weekends, students had opportunities to network and collaborate with other sections.

As student sections bounce back from the pandemic, some were unaware of the vast resources available to them, including staff support. The team wanted to offer activities and training with real life applications that they could take home to their section. Students were so excited to have the opportunity to meet in person that we've seen an increase in student membership across the board. One student noted, "…returning from SLW has inspired our section and while at the event we were even passing notes to each other with plans for events to bring more professional connections to our members."

ASME helps university engineering students develop their professional identity and provides essential engagement opportunities by offering access to a wide range of activities and resources such as a membership, competitions, scholarships, and fostering a community. Currently there are over 600 active student sections around the world and three dedicated staff to support them. When talking to some of the students at the SLWs, Ralph Sakr mentioned his favorite memory being part of ASME, "One of my favorite memories as part of ASME was attending an EFx in 2019. Just being a part of a larger community of engineering students and coming together for leadership workshops and competitions."

Student sections have struggled to bounce back after navigating the pandemic and are eager to network with local professionals. They are excited to host events and competitions. Keeping events casual and offering food when possible is key to encourage higher student attendance. Due to the overwhelming positive feedback from students, student leader weekends will be returning this year so stay tuned for updates.



Related Content