Six ASME Nominees Named for the 2017 ...
Six ASME Nominees Named for the 2017 New Faces of Engineering Program
Feb 23, 2017
Feb. 24, 2017

DiscoverE has named six ASME members and student members as the Society's finalists in the 2017 New Faces of Engineering program, which annually spotlights the important contributions early career engineers and engineering students are making to the profession and to society.
The nominees representing ASME and the other societies taking part in this year's New Faces of Engineering program were announced on Feb. 21 as part of DiscoverE's slate of Engineers Week activities. The final winners of each category will be announced in ASME News in April.
Monica Black
Three members of ASME — Monica Black, Cynthia Sung and Emily Worinkeng — are ASME's nominees this year in the New Faces of Engineering-Professional category, which recognizes the accomplishments of practicing engineers up to the age of 30. ASME student members Meredith Burke, Kathryn DeAngelo and Zakai Olsen were named as the Society's nominees in the New Faces-College Edition program, which highlights the achievements of third-, fourth- and fifth-year engineering students.
One of ASME's New Faces-Professional nominees, Monica Black, is a mechanical engineer at the Naval Undersea Warfare Center Division, Newport. As the Platform and Payload Integration Department's test and evaluation lead for shock testing and survivability, Black's work includes composite materials research in support of her master's thesis on finite element analysis of submarine components and hands-on testing of new technologies. She is an active participant in community activities, such as volunteering in area science fairs and other local programs and planning lunch presentations as department representative for the area's New Professional Network. Black is currently pursuing a master's degree in mechanical engineering in applied mechanics at the University of Rhode Island. She received a bachelor's degree in mechanical engineering from Virginia Polytechnic Institute and State University in 2013.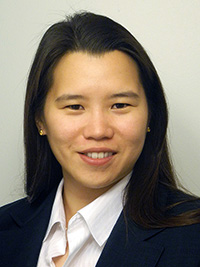 Cynthia Sung
Cynthia Sung, Ph.D., ASME's second New Faces-Professional finalist, is an assistant professor in the mechanical engineering and applied mechanics department at the University of Pennsylvania. Through her work, which incorporates artificial intelligence, engineering design and rapid fabrication, Dr. Sung aims to provide non-engineers with intuitive computational design and fabrication tools that will enable them to better understand and utilize robots. The tools she has developed enable people to personalize robots for their particular needs, and also allow robotic systems to be rapidly customizable for hazardous tasks including search-and-rescue operations in space. Sung received a bachelor's degree in mechanical engineering from Rice University in 2011. She received both a master's degree and a Ph.D. in electrical engineering and computer science from Massachusetts Institute of Technology in 2013 and 2016, respectively.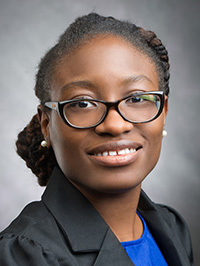 Emily Worinkeng
ASME's third New Faces-Professional nominee, Emily Worinkeng, is an assembly and automation engineer at The Boeing Company in North Charleston, S.C., where she developed a safer and more efficient process for aligning and installing the flaps of airplane wings, which earned a meritorious invention award from the company. In addition, Worinkeng supervised a team that worked on an innovative accelerated curing system for the company, and managed several rate enabler projects involving Boeing 787 tail assemblies, engines and wings. She received a bachelor's degree in physics and mathematics in 2011 from Berea College, Berea, Ky., and a master's degree in mechanical engineering from Clemson University in 2013.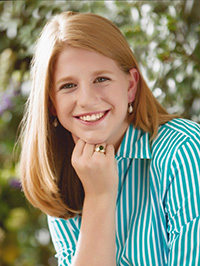 Meredith Burke
Meredith Burke, one of the Society's three 2017 New Faces-College Edition finalists, is a mechanical engineering major at Southern Methodist University. Burke, who also is majoring in math and art, plans to combine those interests with mechanical engineering into her own area of professional and personal expertise. "Fusing these majors will cultivate my creativity and ingenuity to solve complex technical problems from a fresh interdisciplinary perspective," Burke wrote in her New Faces application. Burke has also been involved in a number of clubs and activities at SMU, serving as an ambassador for the university's Lyle School of Engineering, secretary for its Theta Tau Engineering Fraternity chapter, and member of SMU's marching band, among other positions.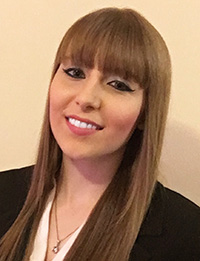 Kathryn DeAngelo
Kathryn DeAngelo, also an ASME New Faces-College Edition nominee this year, is a mechanical engineering major at Pennsylvania State University. DeAngelo was inspired to become an engineer by her father, a petroleum engineer who would regularly share his work with the family. Her interest intensified in middle school and high school when she participated in various STEM activities, including the annual BEST (Boosting Engineering, Science, and Technology) Robotics Competition. "I'm anxious to get out in the 'real' world to solve actual problems and learn how the professional world works," she wrote in her application. "I can't wait to be able to call myself an engineer rather than just an engineering student." A student member of ASME since 2013, DeAngelo is also a member of the Society of Women Engineers, the Penn State University Engineering Club and the Penn State University Blue and White Society, among other groups.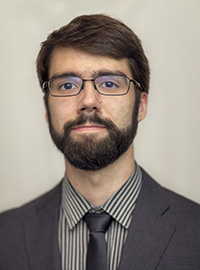 Zakai Olsen
ASME's third College Edition finalist, Zakai Olsen, is a mechanical engineering major at the University of Nevada, Las Vegas. Olsen, who was home-schooled until college, points to his four years participating in the FIRST Lego League Robotics program as a pivotal experience that enabled him to work with a team of other home-schooled students in a competition involving robotics engineering — an area that especially appealed to him given his long-held interest in math and science. "These years were crucial in developing my interest in math, science, technology, and engineering," he said in his application essay. "When the time came to apply for college, there was no question in my mind as to what major I would be choosing." During his years as an engineering undergrad, Olsen has been also been busy helping his fellow engineering students by providing free, private tutoring services on subjects ranging from calculus and statics to differential equations and machine design.
To learn more about the New Faces of Engineering program, visit http://discovere.org/our-programs/awards-and-recognition.