NEWSMAKER: Thomas J. Perry, P.E. named a Fellow of the American Society for Engineering Education (ASEE)
NEWSMAKER: Thomas J. Perry, P.E. named a Fellow of the American Society for Engineering Education (ASEE)
NEWSMAKER: Thomas J. Perry, P.E. named a Fellow of the American Society for Engineering Education (ASEE)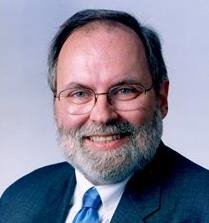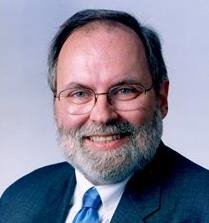 Thomas J. Perry, P.E. has served the industry, academic and professional society communities for over 40 years.

A Fellow of the American Society of Mechanical Engineers (ASME), Perry has been named a Fellow of the American Society for Engineering Education (ASEE). He served as director of engineering education for ASME for nearly 25 years. He managed the ASME advocacy and operations role in ABET degree program accreditation and ASME's worldwide activities in faculty and department head development; education conferences and workshops; online resources; and grant-funded projects in engineering and engineering technology education which were principally focused on diversity/inclusion advocacy, industry-practice infusion in the undergraduate curriculum, and international collaboration in engineering education.

Perry joined the ASME professional staff in 1991 in New York as director of professional development after serving as deputy executive director and interim executive director for the American Society for Engineering Education (ASEE) in Washington, D.C. His ASEE member and volunteer activities go back to the mid 1970's and subsequently included maintaining ASME's institutional membership in ASEE and serving as ASME representative to the ASEE Corporate Member Council.

Prior to joining the ASEE staff, he served as director of professional development at Capitol College (now Capitol Technology University), Laurel, Md, and earlier served as director of the engineering technologies division at Marion Technical College (Ohio), part of the state's two-year college system. There, he oversaw faculty development, industry relations, the development of seven new laboratories, and the evolution of six Associate Degree programs.

Throughout his career, He served as Principal or co-principal Investigator on 15 grant-funded projects through the National Science Foundation (NSF), National Academy of Engineering (NAE), National Institute of Standards and Technology (NIST), U.S. Department of Education, the Alfred P. Sloan Foundation, United Engineering Foundation, ASME Foundation and the ASME Development Fund.

Since his formal retirement in 2017, his role changed from ASME professional staff to volunteer. He currently serves on the ASME Scholarship Committee and on the Licensing That Works coalition, an inter-society committee that supports maintaining the bachelor's degree as the education requirement for becoming a licensed professional engineer in the United States.


Related Content