Mechanical Engineering Education Summ...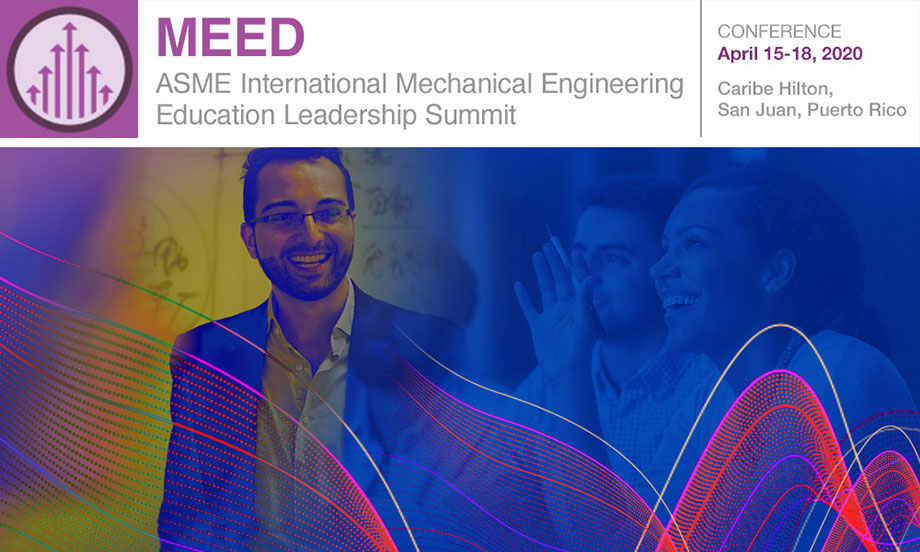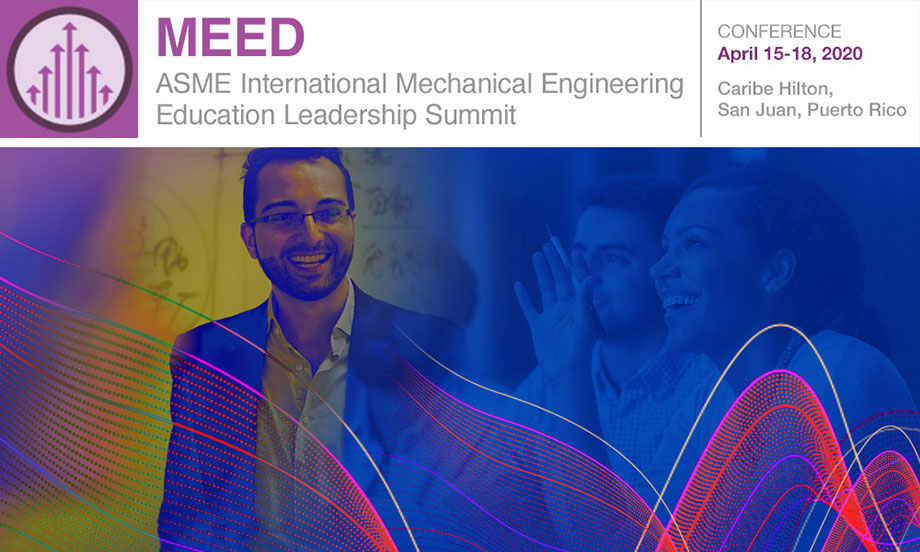 Mechanical Engineering Education Summit to Convene in Puerto Rico
Feb 21, 2020
For more than 30 years, the ASME International Mechanical Engineering Education (MEED) Leadership Summit has served as a venue for bringing together mechanical engineering and mechanical engineering technology department heads, chairs and deans with representatives from industry, government and professional societies to discuss issues that are expected to affect the future of engineering education and devise strategies to deal with them. This year's event will take place from April 16-18 at the Caribe Hilton in San Juan, Puerto Rico.
The three-day conference is intended to provide educators with valuable insight and feedback from industry and government representatives to address the pain points and trends in the mechanical engineering industry so they can make the necessary changes to their curricula and teach the skills and information that industry deems essential for entry-level engineers to succeed in their careers.
MEED 2020, which will explore the theme, "Leading with Purpose: Meeting the Growing Demand of ME and MET Departments," will be co-chaired by Oscar Barton, Jr., mechanical engineering department at George Mason University; Mary Vollaro, chair of the department of mechanical engineering at Florida Polytechnic University; and Carlos J. Gonzalez, dean of the College of Engineering and Geomatic Sciences at Polytechnic University of Puerto Rico.
After a pre-conference ABET orientation session and an ASME/ABET pre-conference workshop on April 15 and 16, the Summit will open the afternoon of April 16 with a luncheon and a keynote presentation, "Engineering Research Centers (ERCs) — Past, Present and Future," to be given by Kon-Well Wang, director of the Division of Engineer Education and Centers at the National Science Foundation (NSF). During his address, Dr. Wang will discuss the concept and growth of ERCs, which are interdisciplinary, multi-institutional centers joining academia, industry and government to produce transformational engineered systems and train innovative engineers who are prepared for leadership in the global economy. Since the beginning of the ERC program in 1984, the NSF has funded more than 70 of the centers throughout the United States.
Later that afternoon, the program will offer the first of three plenary sessions, "Meeting the Demands of Being a Department Chair: Dealing with Legal and Policy Issues in Faculty Governance." The panel discussion, to be held from 4:00 p.m. to 5:30 p.m., is intended to provide attendees with insight into the implementation of due processes related to legal and policy issues — such as proper documentation, mentoring and progressive discipline — from experienced faculty leaders.
Two additional plenary sessions will be presented on April 17. The first of these, titled "Meeting the Demands of a ME and MET Department: Your Department as a Business Entity," will take place from 9:00 a.m. to 11:30 a.m. During this session, attendees will have the opportunity to learn about the costs associated with graduating, enrollment management, hiring staff, strategic planning and building research centers.
A second plenary, titled "Meeting the Demands of Developing Programs," will be offered from 2:00 p.m. to 4:00 p.m. This discussion, featuring a panel of mechanical engineering industry leaders, who will examine the various approaches that academic departments can use to integrate external constituents into their program development processes. The panel discussion will be followed by a Q&A session with audience members.
The conference will also feature several briefings covering topics including online education, building global education, environmental responsibility, and fostering constituent engagement. The event will conclude with meetings of the ASME Committee on Engineering Accreditation, the ASME Committee on Engineering Technology Accreditation, and the ASME ME Department Heads Executive Committee.
For more information on the ASME International Mechanical Engineering Education Leadership Summit or to register, visit https://event.asme.org/MEED.