Latest EFx Event at Rutgers Universit...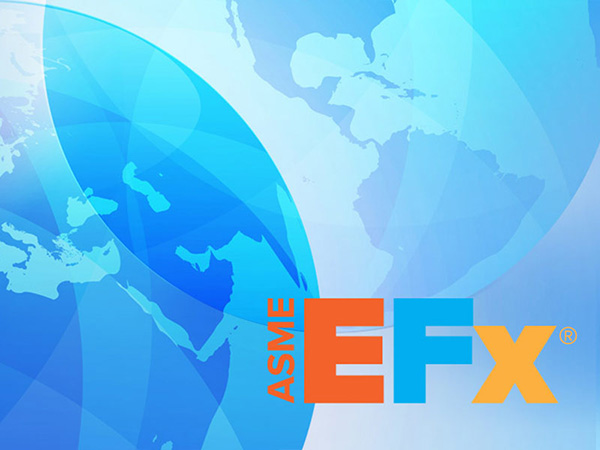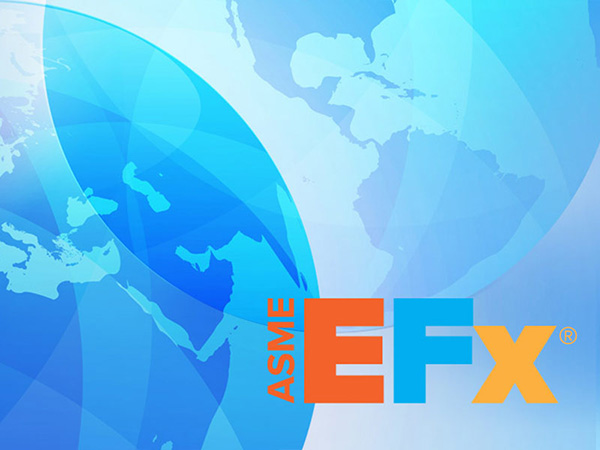 Latest EFx Event at Rutgers University Focuses on UAVs
Dec 13, 2019
Unmanned autonomous vehicles (UAVs) — or drones, as we've come to know them informally — were the focus of the Society's latest ASME EFx® event for students, which was held recently at Rutgers University in Piscataway, N.J.
ASME EFx® Rutgers, which took place on Nov. 24, featured a keynote session discussing a UAV that operates equally well in both the air and underwater, a session offering students an introduction to UAV technology, and a session discussing ASME's latest developments in Standards & Certification related to mobile unmanned systems — as well as two student competitions.
More than 70 people attended the EFx at Rutgers, which was the second EFx event to be held in the United States since the program's launch last year. An offshoot of the ASME Engineering Festivals™ (E-Fests) initiative, EFx events are locally organized events that are smaller in scale that the larger E-Fests.
The event opened with an absorbing keynote presentation from F. Javier Diez-Garias, a professor of mechanical and aerospace engineering at Rutgers, titled "The Naviator Drone, Conquering Air and Water."
During his speech, Dr. Diez-Garias, who is also CEO of SubUAS LLC, provided a short history of UAVs and discussed the development of his company's Naviator drone — the first unmanned inspection vehicle capable of functioning in both air and water and moving smoothly between the two environments. The Naviator, which was originally developed as a student project, also can also be used for search-and-rescue missions, Diez-Garias noted.
Onur Bilgen, assistant professor in the mechanical and aerospace engineering department faculty at Rutgers, provided students with an overview of UAV technology. Dr. Bilgen's session showed students how UAVs functioned and provided students with the chance to operate a drone themselves.
Luis Pulgarin, project engineering advisor in ASME's Standards and Certification (S&C) Initiatives Department, presented another UAV-related session titled, "ASME Standards & Certification: Mobile Unmanned Systems." During his discussion, Pulgarin covered ASME's overall standards development process; standards development of industry robotic activities, including the Society's Unmanned Arial Systems (UAS) for Inspection and Crawlers for Inspections subcommittees; and S&C department's planned robotic initiatives for the future.
The EFx at Rutgers also hosted two student competitions: CAD Battle, which put the design skills of the student competitors to the test, and the Elevator Pitch Competition, in which students had 90 seconds to present a unique use for drones and convince judges of their potential for significant change in improving an existing process.
Trent Slutzky, a student from Stevens Institute of Technology, finished first in the CAD Battle, followed by Stephen Forte of Stevens Institute of Technology in second, and James Schober of Manhattan College in third place. All three won gift cards, as did the top four competitors in the Elevator Pitch Competition, all from Rutgers University: Muhammad Khan, Rennato Herrera, Jennifer Schug and Vignesh Sridhar.
Jonathan Jennings, a mechanical engineer at Northrop Grumman and one of the CAD Battle judges at the event, also presented the 2020 IAM3D Competition Seminar, which introduced the challenge problem for the IAM3D Competitions to be held at next year's E-Fests. The challenge, "The Unmanned Aerial Racing Cargo Vehicle (UARCV)," tasks students with designing and manufacturing a UARCV using additive manufacturing and an iterative design process. Details of the 2020 challenge can be found here.
The event also encompassed a discussion of additive manufacturing by Israr Kabir, business development manager at ASME; a career development session, presented by Rutgers' Associate Director for Career Development Joe Scott, which provided students with tips for networking and navigating job interviews successfully; and an "ASME Awareness Session" with Valentina Alayon of ASME and Brandon Graham of Arke Aeronautics that offered attendees a wide-ranging overview of the various programs and opportunities ASME provides students and early career engineers.
For more information on upcoming EFx events, or to learn more about the EFx program, visit https://efests.asme.org/efx.