Innovative Devices to Compete at the ASME IShow Next Month
Innovative Devices to Compete at the ASME IShow Next Month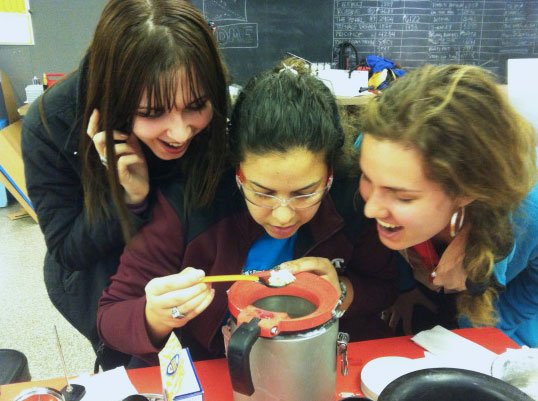 Members of the MIT team who developed the "Heatware" flameless cooking pot use the prototype to cook pasta.
What do a portable, flameless cooking pot and a showerhead that encourages users to conserve water have in common? The two devices — as well as eight other novel inventions — are entries in the 2013 ASME Innovation Showcase (IShow), which will be held June 22 during the ASME Annual Meeting next month in Indianapolis.
The ASME IShow, which has been inspiring students to be product innovators and entrepreneurs for the past seven years, provides teams of graduate and undergraduate students the full experience of technology product commercialization. A panel of judges will select the most innovative and practical ideas, awarding the top three winners more than $20,000 in seed funds as well as industry recognition. The IShow is supported by the ASME Foundation and Mechanical Engineering magazine.
One of the innovations entered in this year's competition, "Heatware," is a portable, flameless pot that heats liquids and precooked food using a safe exothermic chemical reaction. Developed by a student team from Massachusetts Institute of Technology (MIT), "Heatware" repurposes the military Meals-Ready-to-Eat technology in a consumer-friendly manner. Within 10 minutes, the device heats food to 90°C, preparing up to three servings of chili, pasta or other foods. Intended users of the product include campers, boaters, hunters, and other outdoor enthusiasts.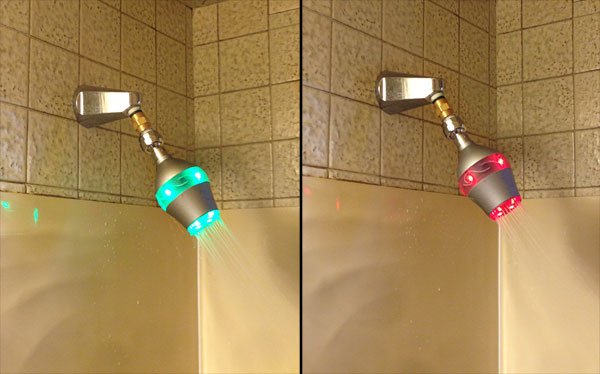 The "Uji" showerhead turns from green to red when taking a shower become less energy-efficient.
"Uji," designed by students at Tufts University, is a showerhead that helps save users water, energy, and money by changing from green to red as users take longer, less efficient showers. According to the team, that reduction in average shower time pays for itself in energy savings after only seven months in a home setting, and three months in a university dorm room where more people use the same showerhead on a daily basis.
The other inventions competing for seed funding at the IShow include two additional inventions from MIT: the "Coriolis Hematocrit Centrifuge," which is designed for rural clinics without access to electricity or to state-of-the-art centrifuges, and "OneBin," a multi-compartment airport security bin designed to decrease inspection time. Also participating in the event are Bournemouth University, with the "Epidural Needle Insertion Simulator"; Brigham Young University, with the "Shot Coach" tracking device for basketball players; Harvard University, with "Theratech," a technology platform that allows for the easy delivery of concentrated liquids; Johns Hopkins University, with "AccuRIGHT," a one-time, non-invasive treatment for hypertension; the University of Michigan, with its "TurtleCell" cell phone case with retractable ear-buds; and Washington University at St. Louis, with its "Sparo Labs" pocket-sized spirometer.
For more information on the ASME IShow program, visit The ASME IShow Page, or contact Patti Snyder by e-mail at snyderp@asme.org. For details on the 2013 ASME Annual Meeting, go to http://events.asme.org/AnnualMeeting2013/home.cfm.
Related Content