IMECE 2019 Keynote Sessions Spotlight...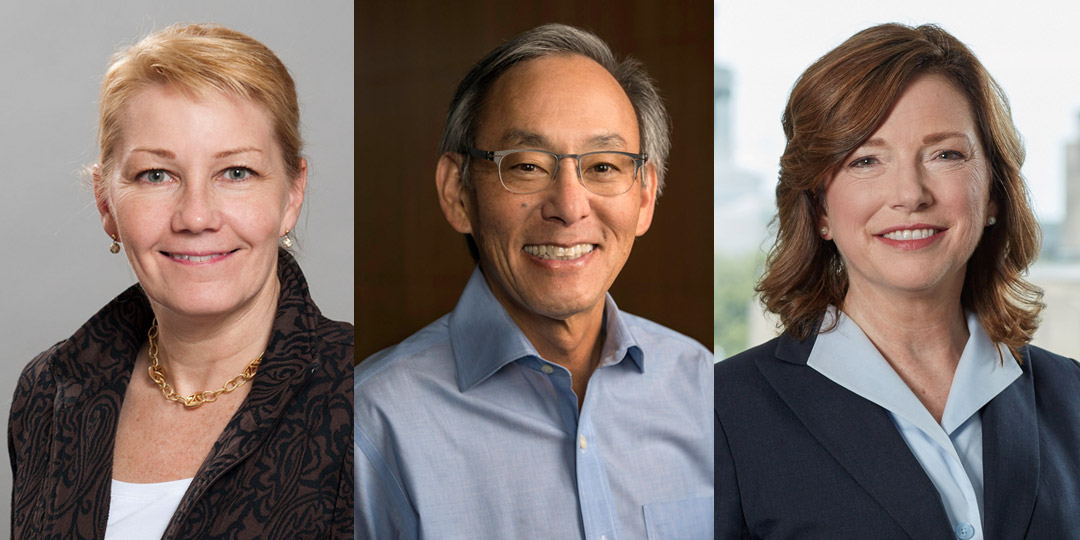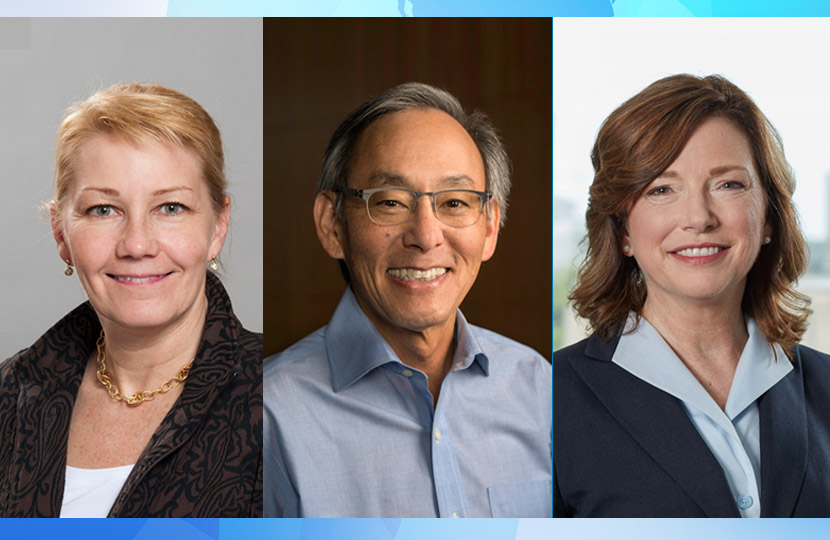 IMECE 2019 Keynote Sessions Spotlight Three Engineering Leaders
Oct 25, 2019
The ASME 2019 International Mechanical Engineering Congress and Exposition (IMECE 2019), the Society's largest research and development conference, begins Nov. 8 in Salt Lake City, Utah. This year's event will feature keynote presentations from three prominent leaders of the engineering profession, including a Nobel Prize winner and executives from two companies on the forefront of engineering design and innovation.
IMECE 2019, which will take place from Nov. 8-14 at the Calvin L. Rampton Salt Palace Convention Center, will encompass hundreds of technical sessions across 17 technical tracks. The event is expected to bring together more than 2,000 engineering professionals from a variety of engineering disciplines and a range of industrial sectors, including advanced manufacturing, aerospace, advanced energy, fluids engineering, heat transfer, design engineering, materials, energy production, conservation and recovery, applied mechanics, power, rail transportation, nanotechnology, bioengineering, and environmental engineering.
This year's IMECE program will also feature three separate keynote events. Laura McGill, vice president of engineering for Raytheon Missile Systems, will present the first of these keynote sessions from 8:00 a.m. to 9:30 a.m. on Nov. 11.
During her presentation, "Converging Technology and Engineering to Meet Changing Global Needs," McGill will address the various challenges her company faces operating in the increasingly complex aerospace and defense markets. She will also discuss the opportunities these markets offer that enable the company to develop innovative, high-performance products and services that have the potential to contribute to the well-being of the world's population.
Before becoming vice president of engineering at Raytheon Missile Systems, McGill served the company as product line chief engineer for Air Warfare Systems, deputy director of the Advanced Medium Range Air-to-Air Missile (AMRAAM) program and chief engineer of its Tomahawk Cruise Missiles business. An adjunct lecturer for Raytheon's onsite master's degree program in systems engineering with Johns Hopkins Whiting School of Engineering, McGill was elected to the National Academy of Engineering earlier this year.
Nobel Prize recipient and former U.S. Secretary of Energy Steven Chu will deliver the second keynote address, the ASME 2019 Richard J. Goldstein Energy Award Lecture, on Nov. 12 from 8:00 a.m. to 9:00 a.m. He is the inaugural recipient of the new ASME award, which recognizes pioneering contributions to the frontiers of energy engineering science and technology including energy policy and environmental impact.
Dr. Chu's presentation, titled "Climate Change and Innovative Paths to a Sustainable Future," will offer attendees a brief review of new climate change data, followed by a discussion of the ways that science, engineering and innovation can help steer society on a course toward a more sustainable and thriving future. The session, from 8:00 a.m. to 9:00 a.m., will address topics including innovations in food production and power transmission; advances in energy storage, including economically competitive electrochemical production of hydrogen; and population growth.
Chu, who is the William R. Kenan Jr. Professor of Physics and professor of molecular and cellular physiology in the Stanford University Medical School at Stanford University, was the co-recipient of the 1997 Nobel Prize in Physics for his contributions to laser cooling and atom trapping. From January 2009 through April 2013, Chu served as the United States' 12th Secretary of Energy. Chu, who was also the first scientist to hold a U.S. Cabinet position, previously served as director of the Lawrence Berkeley National Laboratory from 2004-2009.
Barbara Humpton, chief executive officer of Siemens USA, will deliver at the closing lunch keynote at IMECE on Nov. 14. During her presentation, "Expanding What's Humanly Possible: The Real Purpose of Digital Technology," Humpton will discuss a vision of society's future in which digital technology enables the development of an abundance of new tools engineers can use to address the world's most critical problems.
In her role as CEO, Humpton manages Siemens' strategy and engagement in serving the corporation's largest market, the United States, where the company has amassed a workforce of more than 50,000 employees and revenues of more than $23 billion. She had previously served as president and CEO of Siemens Government Technologies Inc. (SGT), a leading integrator of the company's products and services for federal government agencies and departments, as well as an officer/director member of SGT's board of directors.
For more information on the ASME 2019 International Mechanical Engineering Congress and Exposition, or to view the full conference program, visit go.asme.org/IMECE.