ASME Foundation Spearheads 2 Park Ave...
ASME Foundation Spearheads 2 Park Avenue Support Campaign
Jan 30, 2013
by Michael MacRae ASME.org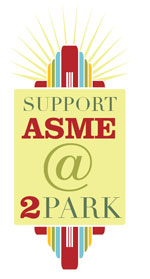 ASME's move to 2 Park Avenue later this month will mark the start of a new era in the life of the Society: for the first time in years, ASME will establish a new World Headquarters for the Society and for the profession of mechanical engineering. The 250 staff members based in New York are preparing at full speed to move to a new, state-of-the-art facility, featuring increased meeting space, innovative areas for collaborative work projects, and museum-style display areas to tell the story of engineering and its significance to modern society.
In honor of this new beginning and to underscore its own expanding role in the support of the profession of engineering, the ASME Foundation is announcing its "2 Park Avenue Support Campaign" to coincide with the big move. This opportunity to support this exciting next phase in the evolution of the Society will offer a unique opportunity for members, supporters and friends as well.
"The 2 Park Avenue Campaign will be a fantastic opportunity to get in at the ground floor of a new era," said Matt Schatzle, executive director of the ASME Foundation. "Let me be clear: this is not a capital campaign. The Headquarters are built and ready. This opportunity means instead that participants will be able to support ASME's initiatives in education, humanitarian engineering and public policy, but with a once-in-a-generation opportunity to share in the profession-wide visibility the new headquarters will inevitably bring."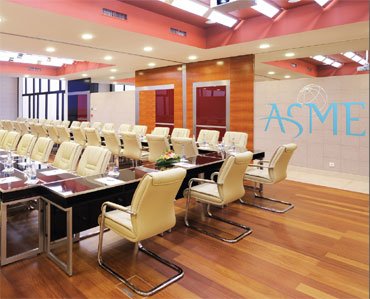 Welcome to 2 Park Avenue — the home of ASME's new World Headquarters.
As Schatzle describes it, the 2 Park Support Campaign will allow participants publicly to recognize contributions to mechanical engineering, memorialize great contributions to the field, or simply to give back to their profession in a way that feels commensurate with the benefits it has brought them. Naming opportunities will be available at many levels, from the central and much anticipated "Hub," 2 Park's main public space, to individual conference and reception areas, board rooms, team work areas, and gallery spaces.
According to Schatzle, "Supporters of the 2 Park Avenue Campaign will really be like angel investors. They will be getting in at the beginning of vital philanthropic programs and making them happen. We are excited to welcome participants and to working with them individually as ASME's 'first team.'"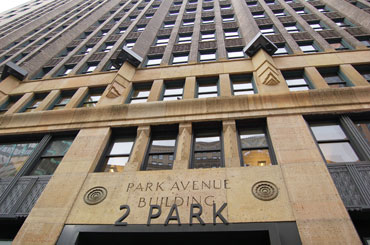 An artist's conception of one of the spacious, state-of-the-art conference rooms at the new 2 Park Avenue Headquarters.
Participation in the 2 Park Avenue Support Campaign will include:
A 10-year sponsorship term;
Recognition on the ASME and ASME Foundation websites;
A listing in the Mechanical Engineering magazine; and
Membership in ASME's most prestigious category of annual support, the Alexander Holley Society.
For more information or to craft your individualized program of participation, contact ASME Foundation Executive Director Matt Schatzle at (202) 785-7393 or by e-mail at SchatzleM@asme.org.