ASME Foundation Awards 36 Scholarship...
ASME Foundation Awards 36 Scholarships for 2013-2014
Sep 25, 2013
Each year, the ASME Foundation demonstrates its commitment to ensuring the future of the engineering profession through the many scholarships it awards to undergraduate and graduate mechanical engineering students. By awarding a total of $136,000 in scholarships for the 2013-2014 school year, the Foundation helped alleviate the financial burden of higher education — a burden that can often derail an otherwise successful academic career — for 36 ASME student members.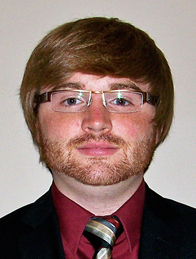 Sheldon Addis
Sheldon Addis, the recipient of the 2013-2014 Kenneth Andrew Roe Scholarship, said the scholarship was meaningful to him for a couple of reasons. According to Addis, who will use the $13,000 scholarship to fund his senior year at Gannon University in Erie, Pa., the grant would first ensure that he could pay his tuition without taking out student loans. "By not having to worry about how to pay for school this year, I will be able to focus on what is happening in school and will be able to devote more time to school related activities," he wrote in his acceptance letter. The second reason, he wrote, was "that it shows that hard work does pay off."
The Kenneth Andrew Roe Scholarship, which is awarded to an undergraduate junior or senior, is ASME'/s largest annual scholarship. It was established in 1991 in memory of the late Kenneth Andrew Roe, former president of ASME and chair of the ASME Foundation.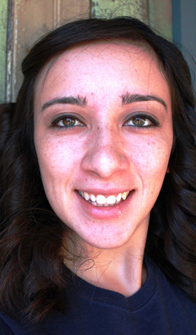 Sabrina Ball
Sabrina Ball, the winner of the Stephen T. Kugle Scholarship, is also keenly aware of the escalating costs of pursuing an engineering degree. Ball, a senior and president of the ASME student section at the University of Arizona, noted that tuition has increased each year since she began her studies.
"I am incredibly grateful to have received this scholarship because it allows me to focus on my engineering studies rather than worrying about financial hardship," she said. "These funds will allow me to work on our ASME student chapter'/s community outreach activities instead of taking a second job." Ball, a member of her ASME student section for the past two years, said that one of her main goals for the year is to expand ASME'/s presence in the Tucson area by organizing engineering outreach events for local schools to promote math and science. The $3,000 Kugle Scholarship, which is new this year, goes to an ASME Student Member in his or her junior or senior year at a public college or university in ASME District E, which encompasses the states Arizona, Arkansas, Colorado, Louisiana, New Mexico, Oklahoma, Texas, Utah and Wyoming.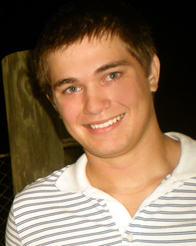 Caleb Amy
Another 2013-2014 scholarship recipient, Caleb Amy, agreed that the financial relief provided by ASME scholarships allows studies to concentrate on their classwork. Amy, a junior at the University of Central Florida, was named the 2013-2014 ASME Foundation Scholar. The program, formerly called the ASME Foundation Scholarship, provides grants of $11,000 per year up to a maximum of three years to university sophomores, juniors and seniors.
In his scholarship acceptance letter, Amy, who works at Lockheed Martin Missiles and Fire Control (MFC) when not in class, wrote, "I am at work by 5:30 a.m. most days and don'/t finish with classes until 9:00pm." The scholarship, which he said is equivalent to roughly 60 percent of what he earns in a year, will "allow me to shift my focus more toward my education—and may even let me sleep a little more. I will use the funds to offset the costs of rising tuition, text books, software, living near campus, and hopefully an engineering project or two."
Last month, the ASME Foundation also announced 33 additional scholarship winners for the 2013-2014 school year, including three recipients of the Willis F. Thompson Scholarship, which is awarded to a college sophomore, junior or senior who demonstrates an interest in advancing the field of power generation. The scholarships, in amount of $5,000 each, were granted to William Sobnosky at the University of Michigan, Euridice Kanimba of Midwestern State University, and Katelynne Lingaas at Cedarville University.
Two Melvin R. Green Scholarships, established in 1996 in memory of former Deputy Executive Director Melvin R. Green, were awarded for the upcoming year. Leila Aboharb, a student at Drexel University, and Trent Thomas from the University of Wisconsin-Madison, will each receive the $4,000 scholarship.
Sergio Cano-Andrade, a doctoral student at Virginia Polytechnic Institute and State University, is the recipient of the 2013-2014 Virginia Tech Scholarship. The $4,000 scholarship for graduate study at Virginia Institute of Technology was established to commemorate the April 2007 tragedy at Virginia Tech.
Other scholarships awarded by the Foundation include three $5,000 ASME Nuclear Engineering Division (NED) Scholarships, which were given to Adam Crimboli, a student at Pennsylvania State University; Greg Kline from the University of Texas-Austin; and Diego Kiper, a student member at New York Polytechnic University. Two Garland Duncan Scholarships, also for $5,000 apiece, were awarded to Andrew Kristof, a student at Lafayette College, and Sean Larsen, a student member at the Milwaukee School of Engineering.
Michael Moore, who attends Texas Technological University, received the American Electric Power Scholarship for $4,000, while Paulo Yu of California State University-Northridge was selected to receive the William J. & Marijane E. Adams, Jr. Scholarship in the amount of $3,500.
Ten John & Elsa Gracik Scholarships were awarded this year. The scholarships, which are funded at $3,000 each, were given to Ethan Budreau at the University of Iowa, Kristine Bunker at Massachusetts Institute of Technology, Alan Edlund at Utah State University, Albert Gnadt at the University of Wisconsin-Madison, Scott Hill at Tennessee Technological University, Maria Ortiz at the University of Texas-Dallas, Daniel Koch at Brigham Young University, Zachary Kroehler at South Dakota School of Mines & Technology, Matthew Lee at Cedarville University, and Andrew Specian at the College of New Jersey.
Six scholarships, in the amount of $3,000 each, were awarded this year: the ASME Power Division Scholarship, which went to Claire Harper at the University of Alabama; the Kate Gleason Scholarship, which was awarded to Chelsea Partridge at the University of North Florida; the ASME Metropolitan Section John Rice Memorial Scholarship, which was given to Nicole Lewis at Columbia University; the ASME Foundation Hanley Scholarship, which was presented to Jennifer Olson at the University of Rochester; the F. W. "Beich" Beichley Scholarship, which went to Bruce Hoffman at Utah State University; and the Bruce Heim Scholarship, which was given to Kaitlin Spak at Virginia Polytechnic Institute.
The remaining ASME scholarship winners this year were Briana Hiscox from the University of Connecticut, who received the $2,500 Marcus N. Bressler Memorial Scholarship, Christopher Amble of the Milwaukee School of Engineering and Jacob Solberg from the University of Minnesota-Duluth, winners of Frank & Dorothy Miller Scholarship in the amount of $2,000 apiece, and Andrew Meluch at Villanova University, recipient of the $2,000 Allen Rhodes Memorial Scholarship.
For more details on the various scholarships ASME offers, visit the About ASME Scholarships on ASME.org