ASME Fellows Jahanmir and Taboas to R...
ASME Fellows Jahanmir and Taboas to Receive ASME Awards at Honors Assembly
Oct 30, 2013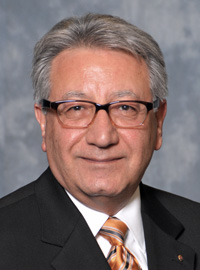 Said Jahanmir
Each year at the Honors Assembly, ASME pays tribute to the engineering trendsetters who have made invaluable contributions to the profession and the Society. At this year's ceremony, which will take place next month at the ASME International Mechanical Engineering Congress and Exposition in San Diego, ASME Fellows Said Jahanmir and Aníbal Taboas will be among the 10 influential individuals who will be recognized with ASME awards during the multimedia event.
The 2013 Honors Assembly — A Celebration of Engineering will take place on Nov. 18 from 6:00 p.m.-7:30 p.m. at the Manchester Grand Hyatt San Diego. Admission is free to all Congress attendees.
Said Jahanmir, Ph.D., president and chief executive officer MiTiHeart Corp. and vice president for biotechnology at Mohawk Innovative Technology Inc., will receive Honorary Membership in ASME at the ceremony. First awarded in 1880, the founding year of the Society, Honorary Membership recognizes a lifetime of service to engineering or related fields. 
Dr. Jahanmir is being recognized for seminal contributions to the advancement of mechanical engineering, particularly the multidisciplinary technologies in tribology, manufacturing, biomedical materials and devices, in the promotion of standards; and for significant contributions to ASME.  At MiTiHeart, a subsidiary of Mohawk Innovative Technology, Jahanmir is leading research and development efforts on implantable blood pumps, high-temperature coatings, high-speed micro-machining and high-speed oil-free compressors.  His efforts have led to the development and pre-clinical testing of a new generation of mechanical heart assist pumps with magnetic bearings for heart failure patients, and the development of a novel ultra high-speed micro-machining spindle with rotational speeds beyond 500,000 rpm. 
Jahanmir has also been an active ASME volunteer, serving as chair of the Tribology Division, chair of the Board on Research and Research and Technology Development, and chair of the International Congress Committee, among his many Society positions. As a member of the Board of Governors from 2009-2012, he served on several Board committees and Presidential task forces, and was instrumental in the ASME Global Impact Strategic Initiative and the new ASME website. Jahanmir received ASME's Dedicated Service Award in 1995 and Mayo D. Hersey Award in 2001, and the Tribology Division's Donald Wilcock Distinguished Service Award in 2009.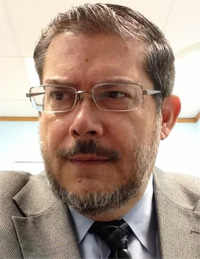 Aníbal Taboas
Aníbal L. Taboas, president and CEO of ASPIRA Inc., will be recognized at the Honors Assembly with the Society's Dixy Lee Ray Award. The award, established in 1998, recognizes significant achievements and contributions in the broad field of environmental protection. Taboas is receiving the award for advancing closure of the nuclear fuel cycle, and for his internationally recognized leadership in regulatory engineering and sustainable environmental management. 
Taboas' work experience ranges from research and development at the University of Chicago and Argonne National Laboratory to a career at the U.S. Department of Energy (DOE) from which he retired, followed by consulting on strategic leadership, risk management and the defense fuel cycle. Among his significant contributions, Taboas had the vision and persistence to establish a defensible technical basis for regulations governing the categorization, management and disposal of hazardous materials according to practicability and risk, rather than by origin. Subsequent statutory and regulatory acceptance has served as the solid foundation for numerous developments, such as the waste acceptance criteria for the Waste Isolation Pilot Plant.
Taboas has held various positions on the ASME Environmental Engineering Division's Environmental Communication and Executive committees. He also served on the Honors and Awards Committee and as chair of the International Conference on Environment Management series.  He received ASME's Dedicated Service Award in 2010.
The ASME Honors and Awards program is sponsored by the ASME Foundation, through the management of award endowment funds set up by individuals, corporations or groups. For more information on the Honors Assembly and each of this year's award recipients, visit www.asmeconferences.org/Congress2013/Honors.cfm.