ASME Introduces a New Award, Deadline...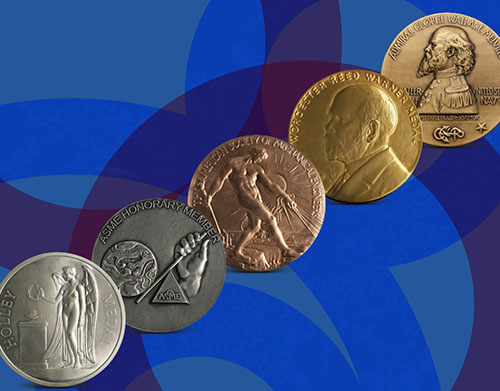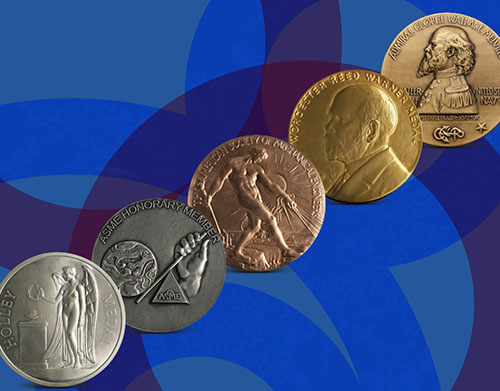 ASME Introduces a New Award, Deadlines Near for Several Others
Feb 21, 2020
ASME is launching a new award, the Lakshmi Singh Early Career Leadership Award, to recognize the contributions of female minority engineers to ASME and the engineering profession. In addition to announcing the April 1 application deadline for the new award, the Committee on Honors points out that nomination deadlines for several established Society awards are quickly approaching.
Sponsored by the Petroleum Division, the new award honors the work of Lakshmi Singh, a talented early career engineer and ASME volunteer who served in various leadership capacities with the ECLPSE internship program, Engineers Without Borders, the VOLT Cross-Sector Leadership Development Workshop and the Petroleum Division Membership Drive, before her death in 2015 at the age of 31.
The Petroleum Division proposed the award as a way to preserve her memory, honor her contributions to the Society, and encourage early- to mid-career female engineers — particularly international or minority female engineers — to become more involved in ASME leadership.
The new Society-Level award is intended to recognize outstanding women engineers who have demonstrated achievement as early- to mid-career professionals, while exhibiting leadership, commitment and sustained service to ASME.
To be considered for the annual award, a candidate must be a current ASME member who received her baccalaureate degree in mechanical engineering no more than 15 years prior to the application deadline. Priority will be given to minority candidates. The winner of the award will receive a $3,000 honorarium, a plaque, a lifetime membership to ASME, a $750 travel supplement and certificate.
For more information on the Lakshmi Singh Early Career Award, visit www.asme.org/about-asme/honors-awards/achievement-awards/lakshmi-singh-early-career-leadership-award.
In other ASME awards news, nominations for several Society awards will be due within the next couple of weeks.
The deadline for one of these awards, the Robert Henry Thurston Lecture Award, has been extended to Feb. 28. Established in 1925 in honor of ASME's first president, the award recognizes an outstanding leader in pure or applied science or engineering who will present a Society lecture on a subject of broad technical interest to engineers. The award consists of a $500 honorarium, a plaque and a certificate. Nominations should be emailed by Feb. 28 to A.M. Rajendran at raj@olemiss.edu.
The ASME Medal, the highest award that the Society can bestow, is one of six prestigious Society awards with a nomination deadline of March 1. The award was established in 1920 to recognize eminently distinguished engineering achievement. It consists of a $15,000 honorarium, a gold medal and a certificate. Nominations should be emailed to Fran McKivor at mckivior@asme.org.
Nominations for five additional awards are also due March 1:
For more information on these awards and the ASME Honors and Awards program, visit www.asme.org/about-asme/honors-awards, or contact Fran McKivor, ASME Honors and Fellows, at (212) 591-7094 or mckivorf@asme.org.