ASME E-Fest Asia Pacific Webinar: Emp...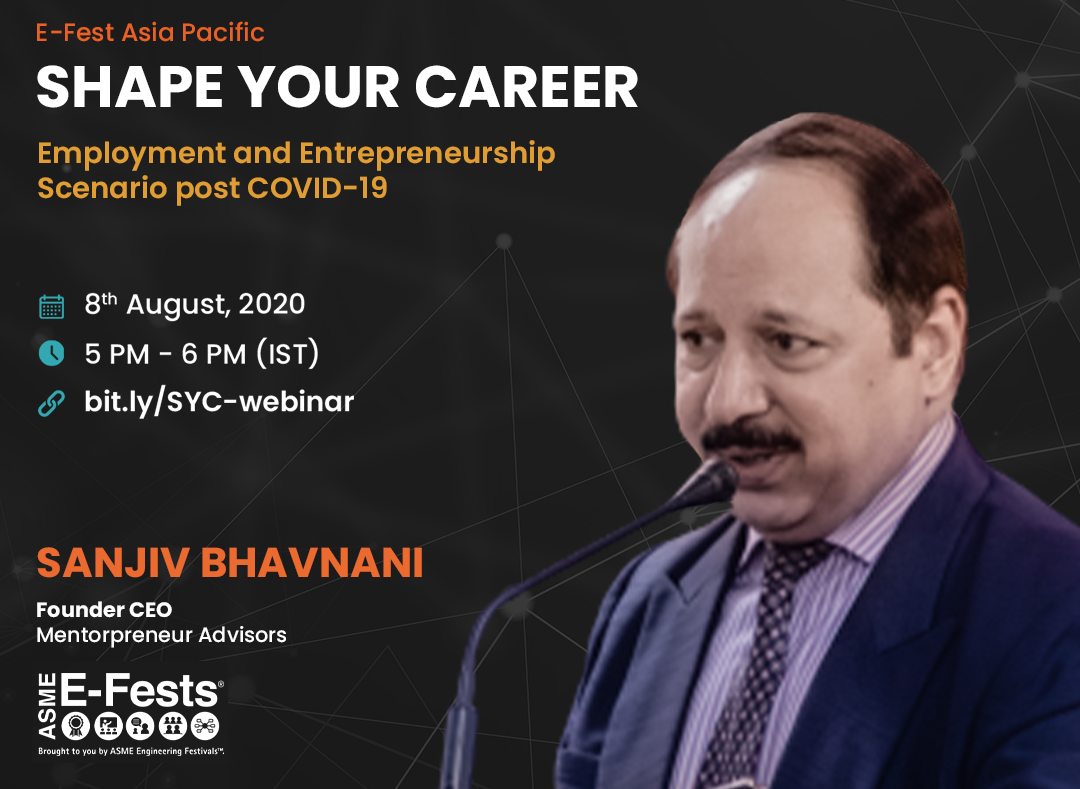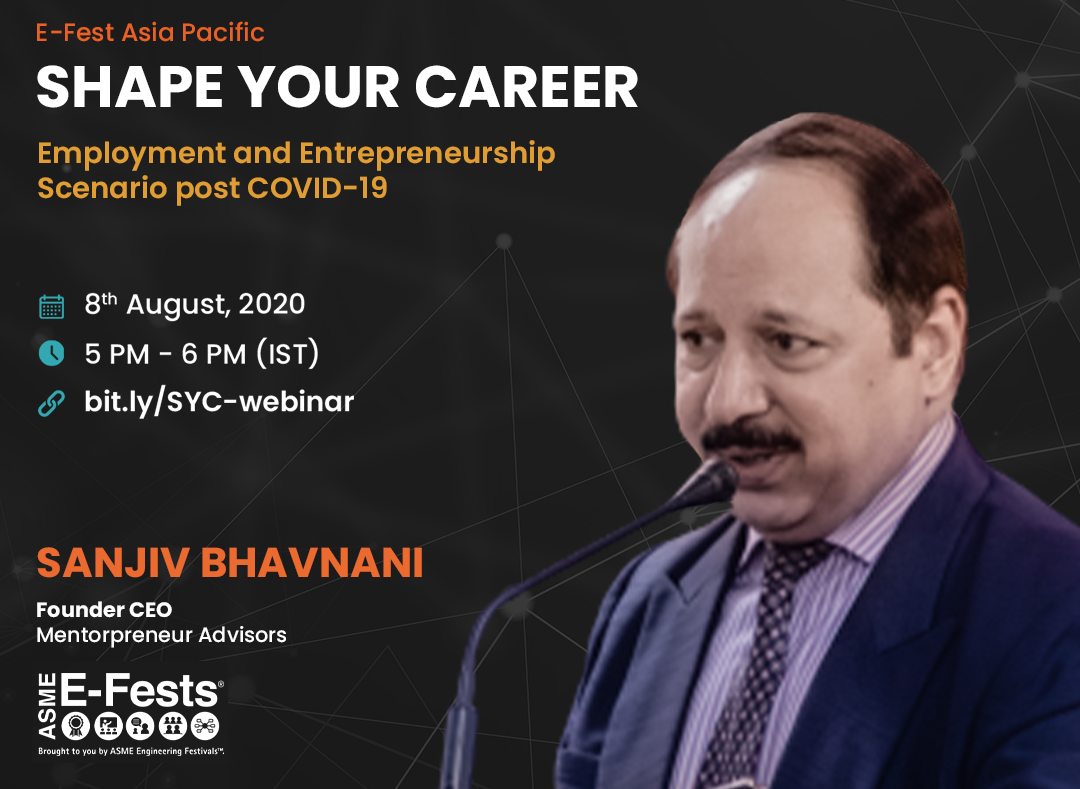 ASME E-Fest Asia Pacific Webinar: Employment and Entrepreneurship after COVID-19
Aug 7, 2020
History will remember 2020 as a year when a microorganism brought the world to a grinding halt. Will COVID-19 make a prolonged and significant change to the world we live in? What are the employment and entrepreneurship opportunities, especially for young engineers, in this new era?
Join Sanjiv Bhavnani, founder and CEO of Mentorpreneur Advisors, as he looks into his "crystal ball" and speaks on how the pandemic may affect education, employment, business, and the economy. An engaging and dynamic Q&A discussion with the audience will follow Bhavnani's remarks.
Organized by ASME's India office staff, this is the third episode of the E-Fest Asia Pacific Webinar Series—an ongoing effort to keep students, young and seasoned engineers, and other ASME stakeholders virtually engaged.
Rapid economic shutdowns around the world have forced enterprises to pause expansion, scale down, or even shut down operations. Scores of Indian startups and ventures, for instance, have already shifted their activities from expansion to survival. While research studies from previous pandemics show that employment rates return after a few years, companies will inevitably have fewer resources after COVID-19. In addition, key societal factors of new technologies, outsourcing, and automation will remain.
Bhavnani has vast experience from his 30 years working with leading IT companies, having founded Mentorpreneur Advisors in 2009. In recognition of his significant role in India's IT industry, Bhavnani was awarded the "Udyog Rattan" Award in 2007 for his outstanding contributions to India's economic development. In addition, he was honored by
SME Channels
magazine as the "Best Mentor for Startups & SMEs in Information Technology" in 2017 and has received several other awards. Mr. Bhavnani has been interviewed extensively on Indian TV news and in the country's newspapers.
The "Shape Your Career: Employment & Entrepreneurship Scenario post COVID-19" webinar will be aired live on Saturday, August 8 from 5:00-6:00 pm IST (7:30-8:30 am EDT).
Register for Free