Apollo 11 Engineers Share Your Stories
Apollo 11 Engineers, Share Your Stories
Feb 19, 2019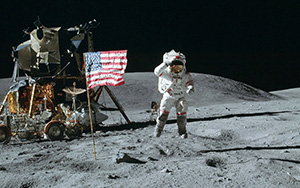 To celebrate the 50th anniversary of the Apollo 11 moon landing, Mechanical Engineering magazine is reaching out to ASME members and others who had worked on the historic mission or were involved with its success in some way. We'd like to hear about and share your memories of the project for a special feature package in the magazine's July issue.
We're sure those who were there still have fond memories of their involvement in sending the first astronauts to the moon. Some things we'd like to ask are:
Where were you during the landing, and what do you remember most about being there?
How did you get involved in the moon landing and what was your role?
Could you describe the experience of working at NASA or for one of its contractors at the time?
What do you think about now when you look back on the mission? How did the Apollo project change you and influence your career?
Please let us know if you have any pictures you can share with us.
To share your thoughts and memories of the Apollo 11 moon landing, please send your response, along with a phone number, to memag@asme.org by April 15, 2019. We look forward to hearing from you.