Annual Leadership Conference Draws Cr...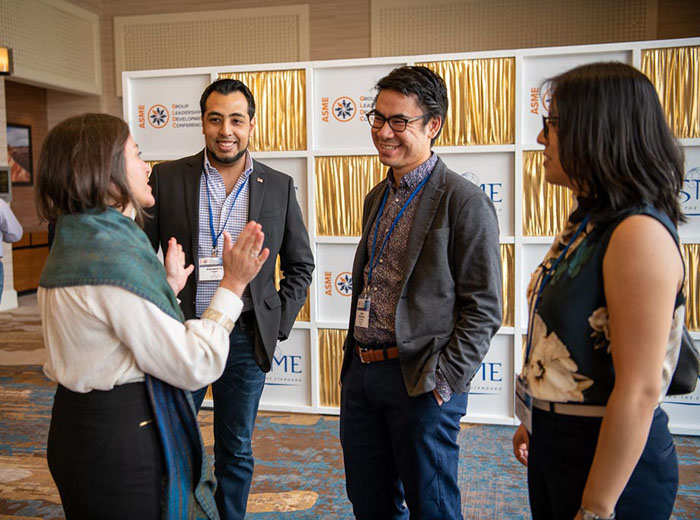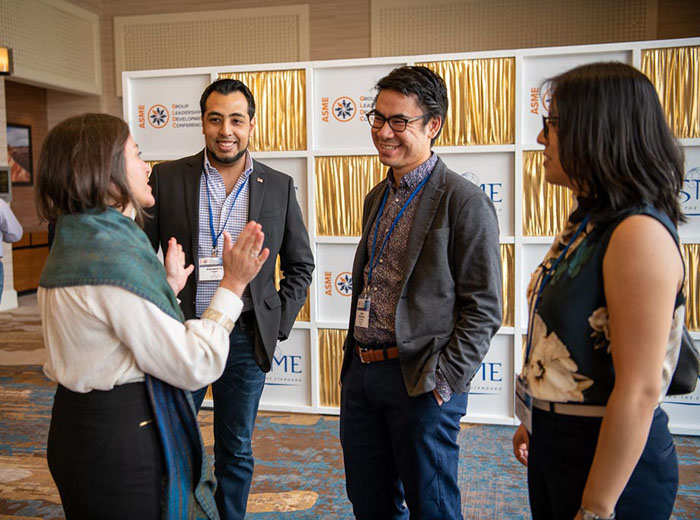 Annual Leadership Conference Draws Cross-Section of Members
Apr 27, 2020
For the third year, leaders from the Society's professional sections, technical divisions and research committees — along with nearly 20 university student section advisors — came together at the annual Group Leadership Development Conference (GLDC) just outside of Las Vegas.
More than 240 ASME volunteer leaders from 19 different countries attended the 2020 GLDC earlier this year. The conference was launched in 2018 to give volunteer leaders across the Society the opportunity to learn more about their groups and ASME, to acquire skills to advance as volunteer leaders, and to network and develop relationships while fostering ongoing collaboration with peers and staff in a collegial setting. The event gave attendees the chance to interact with each other and to learn about how ASME's groups work together from ASME volunteer leaders and staff.
The breakdown of the weekend attendees included 45 participants from 32 of the Society's technical divisions, nearly 100 attendees from 74 ASME sections, and student section advisors from 19 universities. Also attending were representatives from ASME leadership including ASME President Richard Laudenat, President-Elect Bryan Erler and Executive Director/CEO Tom Costabile, as well as members of the new Member Development and Engagement (MDE) Sector and leaders from the Society's various Sectors and staff.
Volunteers were provided opportunities to network with peers, participate in a number of interactive breakout sessions examining topics of particular interest, and learn more about ASME's latest efforts to enhance the programs and services it provides for members and to continue to strengthen the relationships between staff and volunteers.
Following an opening session when Costabile, Laudenat and other ASME volunteer and staff representatives welcomed attendees, the conference featured sessions covering topics of general interest and sessions tailored more specifically to professional section leaders, student section advisors and technical division leaders.
General interest sessions included the presentation, "Communicating to Include" by Kc de la Garza of the ASME Management Division; a session, "Succession Planning for ASME Units," presented by Allison Case of the VOLT Executive Committee, and Justin Young of the Student and Early Career Development Council; a presentation titled "Exploring Engineering Identity," given by Amy Rachel Betz of Kansas State University; and the session, "Unleash Potential Leading Innovative Thinking," presented by leadership consultant Cynthia D'Amour.
Other more targeted topics during the conference included sessions on section and division finances, engaging student sections in professional section activities, and conference organization and operations for technical divisions.
For more information on the Group Leadership Development Conference, contact Ty Booker, Section Operations, at BookerT@asme.org.