Welcome ECLIPSE Intern Class of 2020-2021!
Welcome ECLIPSE Intern Class of 2020-2021!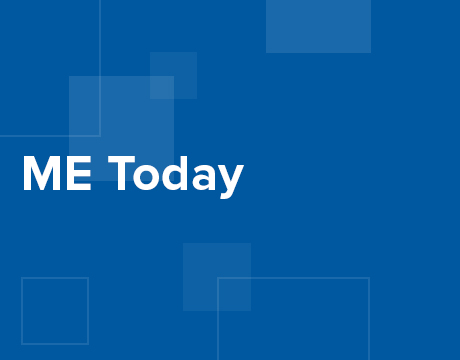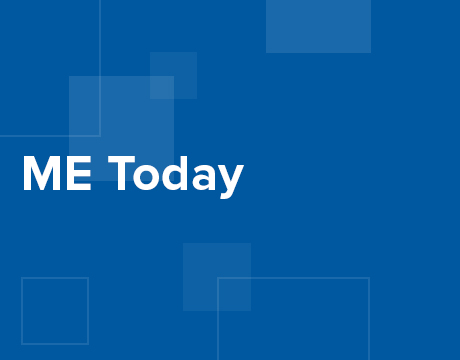 The 2020-2021 Early Career Leadership Intern Program to Serve Engineering (ECLIPSE) is underway – we would like to congratulate and welcome this year's interns.

The ECLIPSE program promotes and recognizes the value of long-term leadership development and diversity among its members. ECLIPSE is a commitment to investing in the careers of high-potential early career members. Interns learn their way around ASME with a dedicated advisor where each intern is matched with a senior volunteer coach within their area of interest at ASME. Interns attend meetings and participate in workshops and training sessions to build leadership and management skills, which will serve them in their professional and personal lives. There is a wide range of opportunities for interns to network among themselves and with senior Society officers to see how they can incorporate the ASME experience into their career development.

We are delighted to welcome the following interns who will serve the various ASME business units:

Sayan Biswas is the 2020-21 ECLIPSE intern for the Student & Early Career Development sector. He is a postdoctoral researcher at Sandia National Laboratories' Combustion Research Facility at Livermore, California. He will join the Department of Mechanical Engineering at the University of Minnesota Twin Cities as an assistant professor beginning in December 2020. His research focuses on developing sustainable technologies for clean and efficient future energy with an emphasis on low-temperature plasma processes, propulsion, microscale power generation, gas turbine combustion, CFD, and advanced laser diagnostics. Sayan earned a Ph.D. in Aerospace Engineering from Purdue University in 2017. He received master's from the University of Connecticut in 2012 and bachelors from Jadavpur University, India, in 2010, both in Mechanical Engineering. In 2006, during his freshman year, he became an ASME student member. Since then, he has authored technical articles for ASME journals, engaged in ASME conferences as session chair and reviewer, and actively participated in annual ASME events.

Luis Castellanos is the 2020-21 ECLIPSE intern for the VOLT Academy. He is a young engineer from Quito, Ecuador. Currently, Luis works at the Universidad San Francisco de Quito (USFQ) as a Mechanical Engineering Instructor in the School of Sciences and Engineering. He is responsible for the energy laboratories and teaches courses in Mechanical Drawing and Computational Mechanics. He is also the President and Co-founder of Project Mind, a consulting firm that focuses on project management for infrastructure projects. He joined ASME as a student in 2011 as part of the team that founded the student section at USFQ, and he has been the Student Section Advisor at the university since 2019. Prior to joining USFQ, Luis was a Design Engineer in Hidroplan Cia. Ltda., an engineering consulting firm where he worked on a variety of projects including the design of a water treatment plant for Quito and the design of the customs buildings for the Ecuador-Colombia border. He holds a Mechanical Engineering degree and a Masters in Real Estate Management and Project Development, both from Universidad San Francisco de Quito, and earned the Project Management Professional (PMP)® certification from the Project Management Institute (PMI).

Elisabeth Deeb is the 2020-21 ECLIPSE intern for the History and Heritage Committee. She is a Business Development Manager for T&M Associates, a technical and marketing consulting firm engaged in economic development with governments and industry, which has developed a revolutionary model to generate bespoke economic development programs that leverage expenditures to drive short- and long-term growth of economic ecosystems. She has led and managed several projects for T&M Associates and has consulted on ADNOC – ICV and iktva for major suppliers. She has also done extensive work in supplier identification and business development. She is the current chair of the Atlanta Section of ASME and served on the OTC Next Wave committee for young professionals in the Oil and Gas industry. Elisabeth received her B.S. in Mechanical Engineering and her M.S. in Music Technology from Georgia Tech.

Anita Eisakhani is the 2020-21 ECLIPSE intern for the Public Affairs and Outreach sector. Anita is a Licensed Professional Engineer and Certified Lean Six Sigma Black Belt with experience managing process improvement projects and integrity management of natural gas transmission pipelines. As a consultant, she has worked with international development organizations to improve implementation of the United Nations' Multilateral Environmental Conventions and Sustainable Development Goals for the purpose of advancing sustainable development and good governance. She is an advocate for government policies that will accelerate deployment of clean energy technologies and has led several programs and campaigns to reduce communities' carbon footprints and increase their active participation.

Chris Fetsch is the 2020-21 ECLIPSE intern for the Technology & Engineering Communities sector serving with the Petroleum Division (PD). She is a Systems Planning Engineer at Williams, where she performs hydraulic modelling, gas volume forecasting, and project development support for gas gathering pipeline systems. She previously served ASME on PD's Collegiate Council between 2016-2017. Chris recently completed Williams' Rotational Development Program that allows individuals to hold three different engineering positions over three years' time. She has held roles in Texas, West Virginia, and Pennsylvania allowing her to obtain capital project management and project engineering skills that were applied at compressor stations, a cryogenic gas processing plant, and an offshore floating production system. Chris graduated in 2016 from Oklahoma State University with a bachelor's degree in Mechanical Engineering. While attending school she worked at Williams as a Geographic Information System Analyst. She also obtained a bachelor's degree in Geography from the University of Oklahoma in 2009.

Nikhil Menezes is the 2020-21 ECLIPSE intern for the Member Development and Engagement sector. He served as the ASME Philadelphia Section Secretary and Chair, and is currently a board member for the section. He is presently working for Atlantic Subsea, Inc. a marine construction services company as Project Engineer (Mechanical – Marine). He is typically responsible for barge crane lifts, mechanical marine equipment for dredging and monitoring compliance with applicable QA/QC policies. Nikhil graduated from Stevens Institute of Technology, Hoboken NJ with a Masters in Mechanical Engineering. Nikhil is actively involved with attracting young professionals and cross collaborates with the section outreach. He is also a member of the Society of Naval Architects and Marine Engineers (SNAME) and the American Society of Heating and Refrigeration Engineers (ASHRAE). In his spare time, he enjoys a good game of tennis, traveling and the beach.

Amy Mensch is the 2020-21 ECLIPSE intern for the Standards and Certification sector. She is a mechanical engineer studying engineered fire safety in the Fire Research Division in the Engineering Laboratory at the National Institute of Standards and Technology (NIST). Amy conducts experimental research on smoke deposition from fires and smoke detection to improve smoke measurements and fire modeling predictions. Previously at NIST, she investigated the thermal performance of fire fighter protective equipment, specifically respirator facepieces. Amy received her Ph.D. (2015) and M.S. (2009) degrees in mechanical engineering from Penn State University, studying gas turbine heat transfer during her doctorate and the sooting tendency of liquid fuels during her masters. Amy completed her B.S. in mechanical engineering in 2007 at the University of Maryland Baltimore County. Amy has been volunteering with ASME since 2013, when she helped found the Student Advisory Committee (SAC) within the International Gas Turbine Institute (IGTI). After joining the workforce, she transitioned to volunteering with the ASME Early Career Engineer Programming Committee (ECEPC), of which she has been a member for more than 3 years.

Marcel Otto is the 2020-21 ECLIPSE intern for the Technology & Engineering Communities Sector, serving with the Gas Turbine Segment. He is postdoctoral research associate at the University of Central Florida, where he focuses mainly on research related to gas turbine cooling, efficiency improvements, and ultra-high temperature composite materials. Besides that, he is closely involved entrepreneurial efforts related to advanced high temperature materials for gas turbine hot gas path components. He served for two years as president for the student organization STREET, which aims to promote responsible energy engineering and training for students in the field of energy and turbomachinery through industry engagement and mentoring. Prior to his postdoctoral engagement, Marcel worked several years for Siemens Energy in Berlin and Shanghai. Marcel has been an active ASME member since 2014 in support the organization as peer reviewer and steady publisher at ASME conferences and in ASME Journals. Marcel graduated from Technical University of Berlin with a Bachelor and Master of Science in Mechanical Engineering and holds a Master of Science and Ph.D. in Mechanical Engineering from the University of Central Florida.

Jacquelyne Tan is the 2020-21 ECLIPSE intern for the Board of Governors. She is currently in her final year pursuing a Master of Science in Materials Engineering at the University of Southern California. She received her bachelor's degree in Mechanical Engineering from USC in 2019 and has interned at Google with their Hardware Operations team in 2019 and 2020. She has been on the executive board of the USC ASME student section since 2015, serving as VP of Internal Affairs, VP of External Affairs and President. She has led diversity, equity and inclusion initiatives through the USC undergraduate student government as well as engineering outreach programs for K-12 students. Through the ECLIPSE internship, she hopes to work on strategies to improve diversity and inclusion within the engineering community.
Related Content