Fundamentals of Engineering Exam More...
Fundamentals of Engineering Exam More Accessible
Feb 26, 2014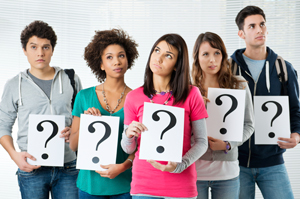 The engineering profession is so diverse and multi-disciplinary that your career could take a number of professional paths. Why would you want to take the Fundamentals of Engineering or FE exam during your senior year or right after you graduate? "I was told that my understanding of engineering was at its highest right out of school," said Allison Case, Ph.D., E.I.T, University of Texas at Dallas, Bioengineering Faculty. "I didn't know what I would be doing, I wanted to give myself the option to sit for the Professional Engineering Exam (PE). Also because hardly any early career engineer knows for sure what they will want to do in five years or where their opportunities might take them; it's prudent to take it at a time in their life when they are most likely to pass it with minimal effort." So just before you step out into your career the FE exam may be a right step for you.
The FE exam is a stepping stone and a requirement to get a PE license. The decision to take the FE exam usually comes during the senior year at a university or shortly after graduation. Some undergraduate engineering programs require taking the FE before graduation. "I graduated from one of the few programs in the country that includes passing the FE as a condition of graduation (University of Tennessee-Martin)," said Jennifer Cooper, RCP Inc., Project Engineer, and ASME Board on Career Development Member. "I think it's important for all graduating seniors and early career engineers to take the FE exam as it is the first step to obtaining a PE License. Even if you're not required to take the FE, by taking the exam close to graduation the information will be fresh in your mind."
But most people pursue with the intent to get a PE License. "In addition to providing for public safety, a PE License can be asset to one's career, and you never know how your career develops," said Jennifer Cooper. Paul Glanville, Senior Engineer, Building Energy Efficiency, Gas Technology Institute sought becoming a licensed PE due to his field of research, energy efficiency in buildings.He said, "I believe being licensed has helped me in working with external partners in industry groups like ASHRAE and was a factor in a promotion I got not too long after passing the exam. As an Early Career Engineer, having a PE is very helpful in establishing credibility with older, more experienced engineers too."
When you pass the FE exam you're considered an Engineer-In-Training. Each state is different, therefore, you would need to check with your state licensing boards on specific requirements. Then with some years of work experience you can apply to take the PE exam which would be helpful in your career and/or if you have an entrepreneurial spirit with ideas to start your own engineering practice.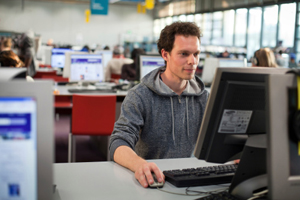 There are other benefits for taking the FE exam. "Even though I went into manufacturing after I graduated and I did not think I would need a Professional Engineering License, I kept track of projects and engineering contacts. Jobs changed and people moved, as I did and I found myself in a different industry where a PE would be beneficial. I already had some of the requirements in place by having taken the FE as I graduated and keeping track of my experience", said Jennifer Cooper.
NCEES has made it easier and more convenient for engineering students/graduates to take the FE exam; in a recent announcement the FE exam will be administered through a computer-based testing platform at approved Pearson VUE testing Centers. "We are excited that computer-based testing for the FE and FS is under way and that all of our preparation leading up to the conversion has been successful," said Jerry Carter, NCEES Chief Executive Officer. "The transition to computer-based testing is a positive step forward for NCEES."
The FE exam covers 7 different engineering disciplines including the FE Mechanical. The new testing format allows individuals to schedule their exam anytime and at any Pearson VUE testing location during 4 set testing windows; January-February, April-May, July-August, and October-November. Previously, the exam was only available twice a year in April and October. Test takers also receive their results in 7-10 days. For more details visit ncees.org/exams.