Workforce Blog: Preparing Engineers for the New World of Work
Workforce Blog: Preparing Engineers for the New World of Work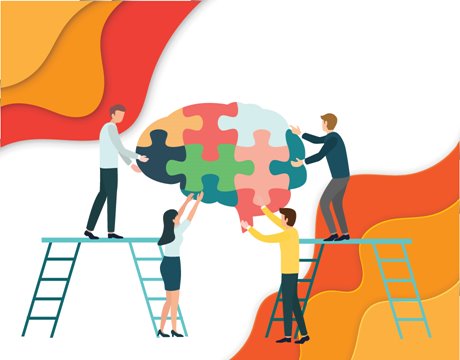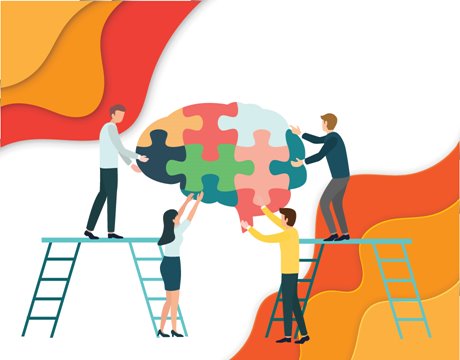 Besides learning new digital skills in demand today, engineers will need to engage in regular reskilling throughout their careers.
This month marks the one-year anniversary of working from home for many across the United States. Employers are still grappling with what the remaining year will look like, and even though most have embraced the changes triggered by the pandemic, it is extremely unlikely that things will go back to normal anytime soon.
In this new world of work, the workplace's digital transformation has highlighted the demand for employees who are comfortable working with technology. Data literacy and digital skills were two amongst the eight
job skills
that were predicted to be in high demand in a post-coronavirus world, according to an article published on
Forbes
last year.
In response to the COVID-19 pandemic, engineering universities and companies transitioned to remote learning. They soon discovered that online workforce education provides new benefits, such as increased flexibility and faster acquisition of new skills. As organizations look toward rebuilding for the post-pandemic future, the adoption of online education will continue to shape how workforce training and development is implemented.
Related Infographic:
What is the New Normal for Engineering Workplaces?
According to a recently published
2020 Workplace Learning Report
by LinkedIn, learning is essential to help organizations develop the skills necessary to thrive and innovate in the new world of work.
Learning and Development
(L&D) quickly pivoted their learning programs to help employees manage through change, and L&D's elevated role in their organizations remains strong in 2021, highlights the report. Also, when L&D pros globally were asked about their most important areas of focus in 2021, upskilling and reskilling topped the list.
There is no doubt that besides learning new digital skills in demand today, engineers will need to engage in regular reskilling throughout their careers. The demands of the new workplace will continue, and many may be wondering how engineers can keep pace?
Mechanical Engineering
will be hosting a four-part conversation series from March 22-25, that will educate and equip mechanical engineers with workforce strategies. The series will bring together leaders and industry experts in education to explore which new skills will be taught to young engineers, what training mid-career engineers need in order to return to work as the pandemic subsides, and how much more can be done to confront the labor and skills gap in 2021 and beyond.
The Evolution of Engineering Education Post-COVID-19
(March 22):
The transition to remote learning was a shock for many universities and colleges across the country. Professors had to transform their in-person lecture into an engaging online class, and students had to take on more self-learning responsibilities. What impact will this change in teaching have on the future of education? This conversation will focus on the shift to online education at universities, the digital engineering skills students will need to learn, and how academia and industry can work together to prepare the young engineers entering the workforce.
The Class of COVID-19: How New Graduates Can Make a Great Impression
(March 23)
: Employers looked for many of the same things from recent engineering graduates—good grades, solid internships, and impressive interview skills—but the pandemic has made it hard to assess the classes of 2020 and 2021. How are employers selecting among new graduates? This session will focus on how employers are selecting among new graduates and what skills will new engineers need to help them stand out from the pack.
How are Mid-Career Engineers Planning for Post-Pandemic Work
(March 24)?
Before COVID-19, engineers were in great demand across industries. That changed during the pandemic as companies were forced to shed workers, including professionals and engineers. What do mid-career engineers need to return to work as the pandemic subsides and hiring ramps up? This conversation will focus on strategies engineering companies can implement to retrain and redeploy their workforce.
Confronting the Labor and Skills Gap in Engineering Workforce
(March 25):
The pandemic has put added pressure on industries that were already struggling to fill their ranks. In response, engineering companies have been investing in training to bring their existing workforce up to speed and to keep pace with the accelerating pace of digital transformation. This discussion will delve into workforce strategies to address the growing need for training and education to match the evolving engineering industry.
Chitra Sethi is executive editor, media.
Related Content