Webinar: Passing the Computer-Based HVAC & Refrigeration PE Exam
Webinar: Passing the Computer-Based HVAC & Refrigeration PE Exam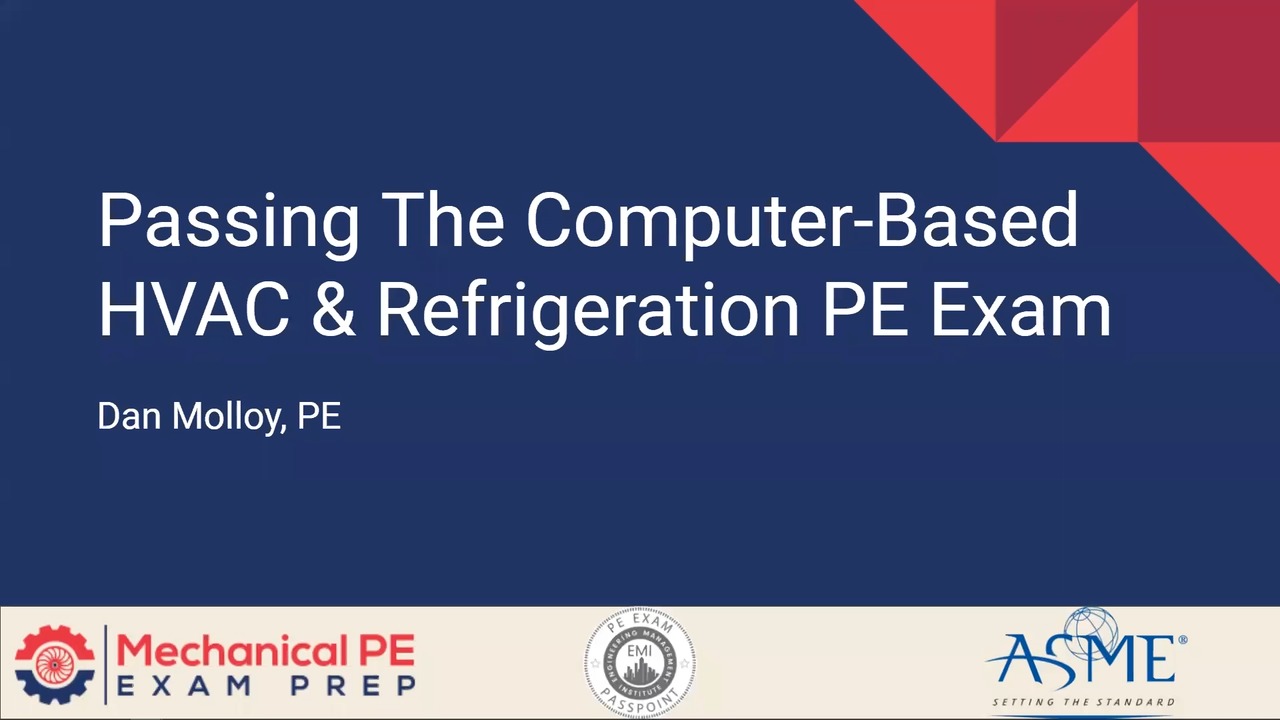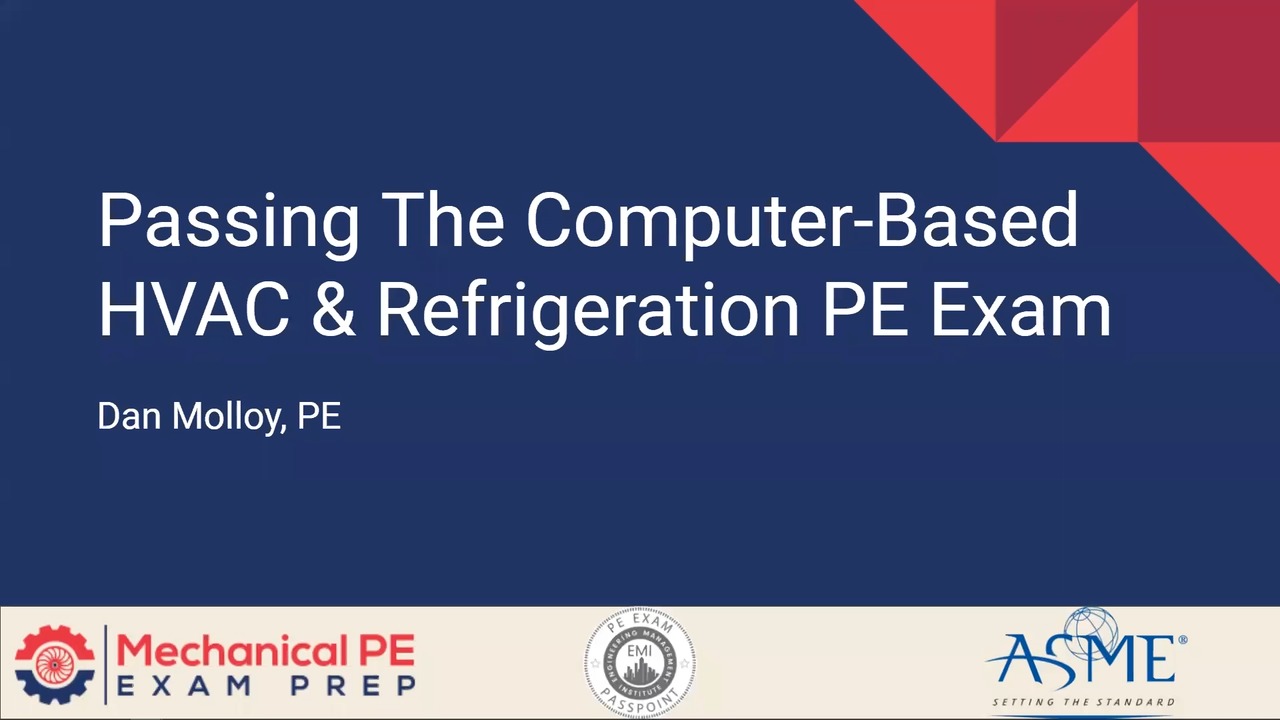 Brought to you by EMI in conjunction with Mechanical PE Exam Prep for ASME
Already a member? Log in.
This content is reserved exclusively for ASME Members.
Get access to these articles & other ASME Membership Benefits
✓
Technical Divisions & Sections
✓
Mechanical Engineering Magazine
✓
Digital Collection 50 for $50
✓
Free Codes & Standards Summary Books
✓
TechDesign and TechReboot Newsletters
✓
ASME Conference Discounts
✓
Free Learning & Development Courses
✓
TEC Talk Webinar Series
Access to Membership Benefits may take up to 24 hours to process.
Preparing for the PE exam can be a real challenge. If you are ready to learn the strategies to properly prepare for the HVAC & Refrigeration PE exam, then this webinar is for you. Come learn everything you need to get started with PE exam preparation, the right way. In this session, you will learn:
The importance of knowing why you want to become a PE,
The state requirements, work experience, and professional references required,
What books and resources you'll need,
How to gain support from others,
Ways to optimize study space and habits,
How to create a study schedule, and
Demo a product that can help you pass.
The PE exam is the springboard for launching your mechanical engineering career. Come join us as we dive into these strategies to help you ace this exam.