We Are Roboticists: Lifting Barriers for Young BIPOC Engineers
We Are Roboticists: Lifting Barriers for Young BIPOC Engineers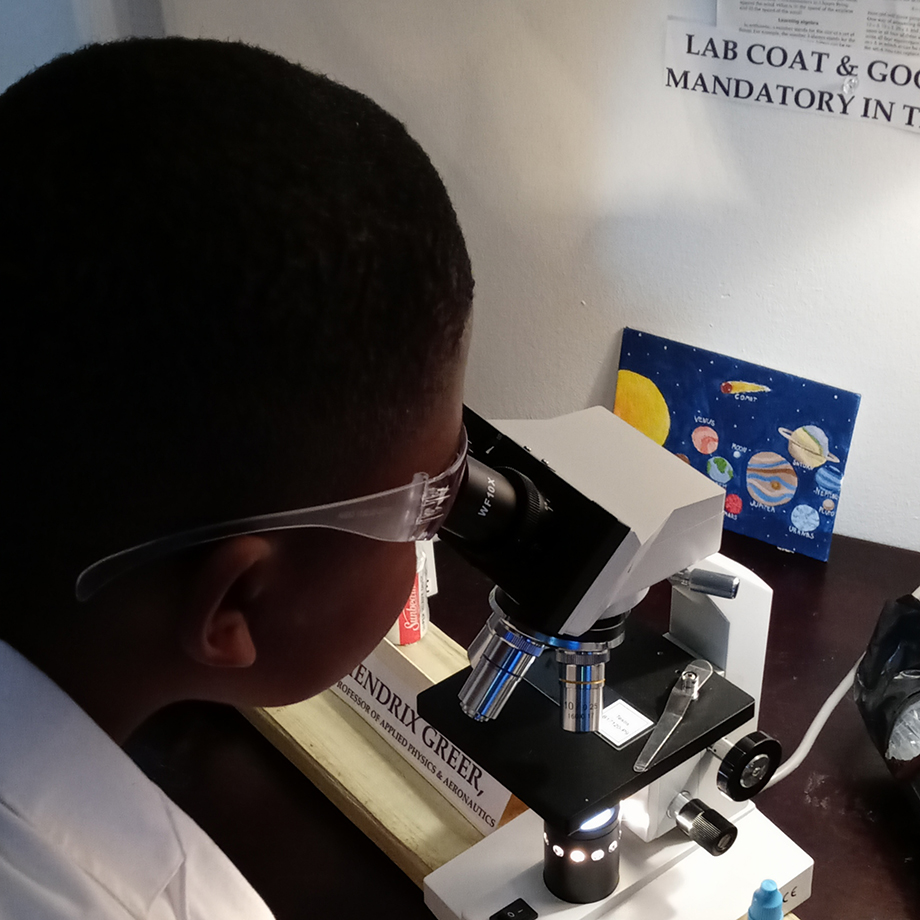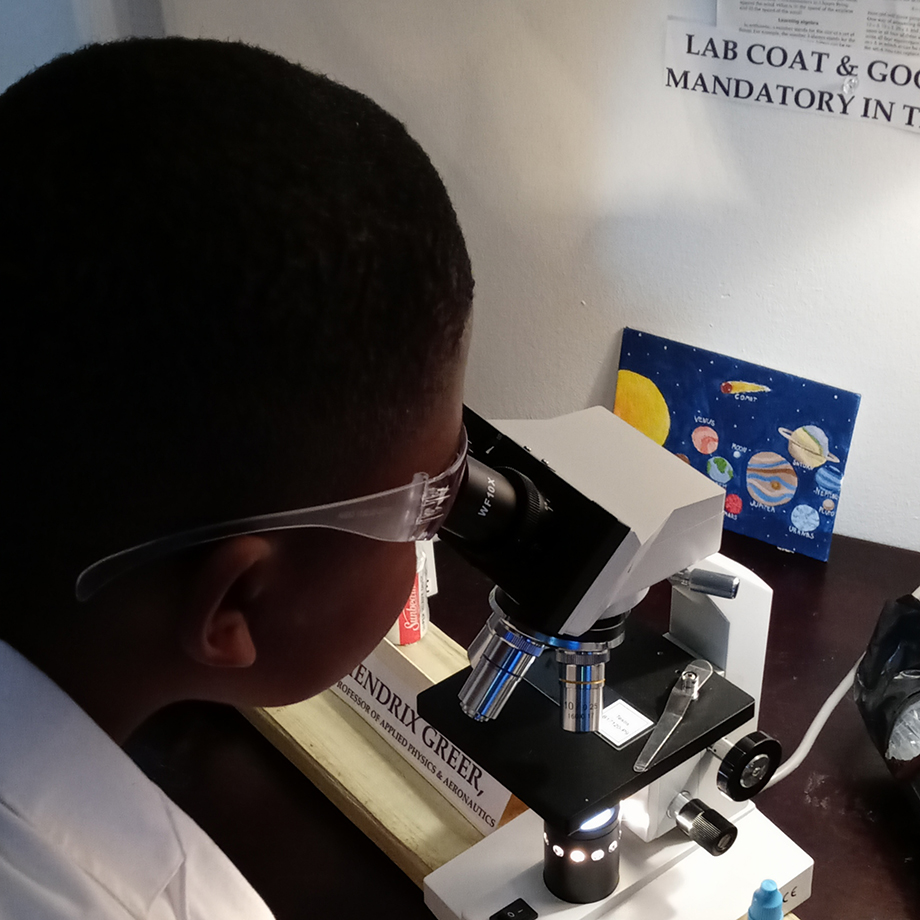 The Black in Robotics organization hopes to lift barriers, build community, and advocate for diversity amongst BIPOC STEM students.
If you look up #HendrixTheSTEMGuy on Twitter, you will find a video with Hendrix Morehead, an eight-year-old dressed in a lab coat with black goggles proudly showing the world his latest work on his motorized two-wheel robot that he coded and built.
This video is stamped Aug. 26, 2021, taken at "Technology Tuesday" for Black in Robotics (BiR), a two-year-old organization headquartered in Stanford, Calif., that addresses the systemic inequities in the robotics industry by building community, advocating for diversity, and encouraging accountability. Hendrix may be the organization's youngest participant.
"I love to do college STEM," he said about the Tennessee State University free summer courses offered to youth that he started when he was six years old. Thanks to an older cousin, he began coding and building robots when he was five.
This why we do what we do. Thanks to our sponsors support. #HendrixTheSTEMGuy @Kennedy3Monroe @robotsmarts @DrCABerry @DrJasBerry @LeDeuxJr @KendallJQueen21 @FerventEcrivain @funmilore @ariel_anders @funmilore @SamuelBiokpo @flysimmy @kayodeakanni pic.twitter.com/1V1dUFOzZm

— Black in Robotics (@BlackInRobotics) August 27, 2021
That Christmas, his older cousin who worked for Google sent him a robot, said LaToya Morehead, Hendrix's mom. Hendrix coded the robot. Seeing his interest, his mother sent him to the STEM classes for kids offered at TSU the following summer.
His work caught the eye of Carlotta Berry, a professor of electrical engineering and computer science at Rose-Hulman Institute of Technology in Terre Haute, Indiana. Her niece, who is a friend and ex-coworker of LaToya Morehead, had sent Berry some videos of Hendrix coding. Berry loved what she saw but knew her work with youth camps was primarily for older kids. Hendrix was just seven years old at the time.
"I sent her some videos of Hendrix putting together some robots" at his eighth birthday party, LaToya Morehead remembered. The video was the proof Berry needed to feel OK about sending the little boy high school materials and a new robot. It took Hendrix three days to put the robot together.
Last summer, Hendrix attended three of Berry's hands-on robotics classes, two of which were for college students. Seeing her son excel among them truly opened LaToya Morehead's eyes.
"It blew me away. It blew me away," she said.
But for Hendrix, he felt right at home. "They understood me. I know how to code. I love coding and STEM," he said.
Let Me Get My Hands Dirty
"I was really into being a teacher," Berry said. "But once I went to engineering school and saw that there were not a lot of Black or Brown or women professors, I wanted to be a professor."
But when she took her first robotics class at Georgia Institute of Technology, she realized that learning the theory of robotics only and not manipulating the machines was inadequate. However, only graduate students were allowed to handle the robots.
"No! I wanna get my hands dirty," Berry shared. "Back then, I said that if I ever get a chance to teach robotics with students — no matter what age — they're gonna touch the robot. They're gonna tinker. They're gonna make things blink and buzz because that's part of the learning experience."
She kept her word creating youth and collegiate workshops to help the next generation of roboticists, which has been the jewel of her career experience.
"Being a mentor and role model to my Black and Brown students and women is just as important to being a role model to some of my white male students," she said. "They also need to be able to see a Black woman in a position of authority. So that when they start working and have a colleague like that, they don't have to question their competence. They don't have to question whether they got the job because of affirmative action."
Berry infuses the same passion as an educator into her research.
"My Ph.D. area is in human-robot interaction," Berry said. "As engineers and scientists, your job is to make technology to improve the world, to improve processes, and create solutions to problems."
In today's social and racial climate, researchers will only find global solutions to technological challenges when those who develop the work reflect the world in which we live. This is why Berry helped found BiR and sits on the national board as the undergraduate academic lead.
"It was summer 2020, and it was after the George Floyd killing," she said. "We call that the Summer of Social Justice and the Birth of the Black and X Movement. A lot of people in academics and STEAM (science, technology, engineering, arts, math), said, 'We want to do something.'"
Although there had been other affinity groups, the small, tight-knit group of Black roboticists wanted to speak with one voice about how their technology should be used.
If you think about coded bias and bias in artificial intelligence as it is being used in criminal justice, then we want to advocate for equity in STEM and show that we care how our intellectual property is being used, Berry said, adding that some of this could be avoided if the data set used was richer.
So, she does her part by urging her students to test their designs on their dormmates. If her students broaden their test scopes, Berry believes they will learn the value of uncovering new perspectives to their own research and possibly gain a social consciousness about how they want their technology being used.
Create Space for Us
At the University of Michigan, Yves Nazon II knows all about social consciousness.
"Myself and other Black students really didn't appreciate some of the response that the administration had on multiple levels to the Ahmaud Arbery, Breonna Taylor, George Floyd time," said Nazon, a Ph.D. mechanical engineering candidate. Although there were other issues involving other ethnic groups, he believed that the university's handling of such issues lacked sensitivity.
For years, he had carved out a place where robots, research, and rehabilitation would be the pillars upon which he would shape his career. Now, with social change charging the atmosphere, Nazon searched for a way to bring all of his passions together.
"The combination of me wanting to reach out to other Black roboticists to figure out what I should do next and my future as well as being a part of the movement at the University of Michigan," Nazon said. This feeling stirred Nazon to seek the advice of his mentor, Chad Jenkins, associate director of the undergraduate program at the university.
BiR was in the organizational stage, and Jenkins urged his young mentee to check it out, Nazon remembered. "I went to the first meeting. After hearing what they had to say and what they proposed—it just kinda took off from there."
Fast forward two years, Nazon, the student co-lead on the BiR national board, has watched the organization bring awareness to the Black robotics community. Workshops for youth and women have been instituted. Corporate partnerships with companies like Amazon supporting graduate fellowships have begun. And while all of this is great, Nazon looks to the real potential of this organization.
"We are working hard to create an infrastructure that can last," he said. "You now will have places across the country — the world — where people can come and learn about robotics in communities that relate to them. And not just from an ethnic standpoint but also a geographic standpoint and a cultural standpoint."
Be Part of the Solution
Creating a lasting infrastructure is something Ayanna Howard, dean of the College of Engineering at Ohio State University, thought had already been done.
"The robotics community was hosting a webinar on robotics and racism," she said. And though she was asked to be on the panel, she politely declined. Later, one of the panelists shared with her some of the conversations that had been discussed. Listening, Howard realized that perhaps her 'no' may have been too hasty.
"I thought we were over this," she shared, thinking over her more than 20-year career in robotics. As she listened to the current obstacles of elitism, microaggressions, lack of access, and the general sense of not belonging that this new generation of BIPOC roboticists face, she felt a sense of déjà vu.
"Since I am one of the senior roboticists in the field, I'll go ahead and participate," Howard said. She remembers the inaugural BiR meeting where she felt a sense of responsibility to do something to help the next generation succeed. Now, she's the academic co-lead on the BiR national board.
"One, I want the next generation to know they belong. They can do this just like they can do anything else," she said of the hopes she has for the real impact BiR will make. "And that by participating as a roboticist — doing things around the AI space — that it also helps them build community and allows them to find their passions."
Howard's passion has been looking at the bias in AI and robotics. "Bias doesn't matter if it ends up being good for everyone," she said. "The problem is that typically bias means that you have unequal outcomes for different people."
Her current research has been assessing the natural language processing and facial recognition algorithms to see if the biases do produce unequal outcomes — and they do. Now, she searches for solutions. "What kind of algorithms can we design and develop to fix it? Can we create algorithms to help train the developers, the designers? And can we create algorithms to actually fix the output, so you have equal outcomes?"
On both fronts, Howard's research shows success, and she and her team just published a paper on her findings. However, her efforts and the efforts of other roboticists like her are but the first steps in a long process to fix systemic issues.
Howard hopes that by shining a light on the issues and banding together as a united front through BiR, the next generation of roboticists can just show up to the technological table ready to offer solutions to global challenges and not have to stumble over societal issues.
While the organization's desire is admirable, it cannot be held responsible for all of the heavy lifting. Howard, like many others, believes that the burden of diversity must lie on the shoulders of the companies for whom diversity is nonexistent.
"The companies are actually seeing that they need to fix it," Howard said, pleasantly surprised. "We get a company a month that contacts us asking, 'What can we do?'"
Eventually, Howard would love to see the industry landscape completely change.
"What I want to help is make sure that — engineering, robotics, AI, computer science — the generation that comes actually reflects the demographics of the world population. The problem is that we've solved the easy problems. But the really really hard problems means that people who have that lived experience have to be part of the solution."
If BiR can do this, then students like Hendrix will be able to take a seat at the technological table as a roboticist fully equipped with knowledge, community, and the unwavering belief that they truly belong and are understood.
Nichole M. Palmer is a writer from Charlotte, NC.
Related Content