Treating Body and Mind for Epilepsy Patients
Treating Body and Mind for Epilepsy Patients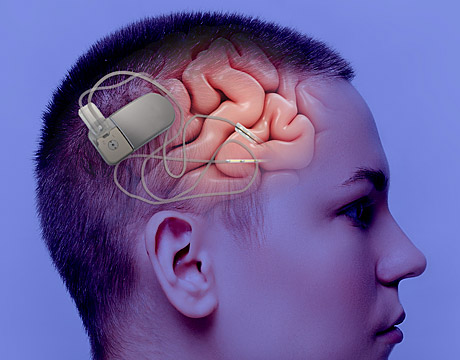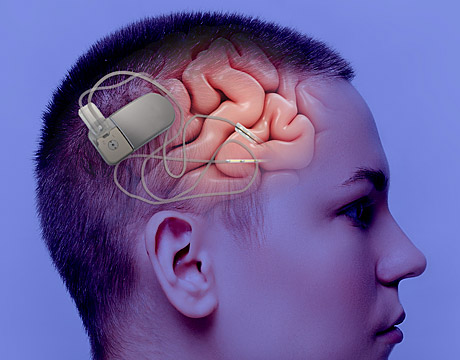 An implantable neurostimulator.
For many of us, it's hard to imagine what it feels like to lose control of our own bodies. Spontaneous muscular convulsions, which can force you to look to strangers for help at times, can be very difficult to deal with. The bottom line is that epilepsy can go beyond the realm of the physical and seriously affect an individual's psychological state.
NeuroPace RNS System is a hope for change for some affected. "It's a system for detecting a pattern of onset and seeing if delivery of stimulation could terminate the unusual activity," says Frank Fischer, president and CEO of NeuroPace.
Stimulator Finds the Skull
"Our stimulator is designed to be small and also curved to represent curvature of the skull since it replaces a small portion of it and we want it to not be detected by people," Fischer says. "After implanting, the device is then tuned with an external product called a programmer. Capturing samples of patient's onset of unusual activity that could lead to seizure goes on then, and, once the pattern is seen, there is fine tuning to refine to be more specific to that patient's pattern of onset. Once the patient is satisfied with that and seen then stimulation is enabled at generally very low levels and increased over time until the system is detecting early onset that could lead to seizure and then resolve before it exists."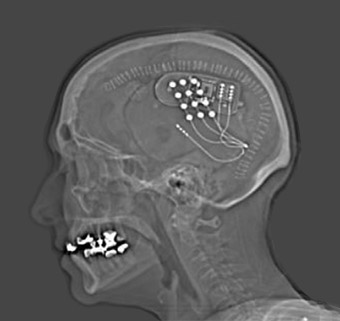 The exterior of the system is titanium and there is a feed through which electrical connections can be made to the leads that are external to the device," he says. "Essentially, there are eight wires that are insulated and there's also a battery and a set of electronics," adds Fischer.
To him, much of the hard work came from what he says was a limited path paved before the product.
"There was nothing known when we started this activity about the ambulatory electrical activity of patients with epilepsy, the electrical activity of their brains, so we had to do a lot of fundamental research, which included accessing patients going into cranial monitoring," he says.
The data has been encouraging, including 97% of patients in their clinical trials going for the option of long-term treatment trial, he says. "It's great to see that kind of response," he says. "There are many people looking for help."
Despite the start, improvements are possible and will likely come. "There is potential for additional leads when it comes to responsive stimulation and we will continue to work in areas such as detection and stimulation parameters," he says. "I don't see the stimulator being made much smaller because, to us, it already blends in well."
Fischer has had a long career in the medical device field, even venturing out into defibrillation, but feels this has been the most rewarding journey. "Epilepsy is something many people are unfamiliar with but it can be very difficult for those who deal with it," he says. "We look at this as an opportunity to help some get their life back and just feel more comfortable in their day-to-day lives."
Eric Butterman is an independent writer.
Learn about the latest trends in bioengineering at ASME's Global Congress onNanoEngineering for Medicine and Biology.

For Further Discussion
We look at this as an opportunity to help some get their life back and just feel more comfortable in their day-to-day lives"Frank Fischer, CEO, NeuroPace
Related Content