Top 4 Degrees to Consider for a Double Major
Top 4 Degrees to Consider for a Double Major
Engineering isn't exactly the easiest of majors. However, when you specialize, there's always a question of what else you can handle. You want to handle the business side: Why should an engineering company believe you can? You're interested in bioengineering: What do you know about biology? The answer to these kinds of questions could be a double major.
Let's look at the top subjects to consider for this bold move.
Business
When an engineer is hired early in his or her career, they are generally in more technical positions. If they want to work their way up, a business background can be crucial. "They're not just looking for your inventiveness, but whether you can see the bottom line," says Dr. Robert Amundsen, an associate professor and chair of the energy management graduate program at the NYIT School of Engineering and Computing Sciences. "Can you explain to them why your product or idea will make them money? Can you bring the statistics to your presentation? It's also about being familiar with the terminology of business and these kinds of classes can get you to that point." You may also want to run your own business someday. Many a genius went bankrupt from only seeing a vision and not a profit and loss statement.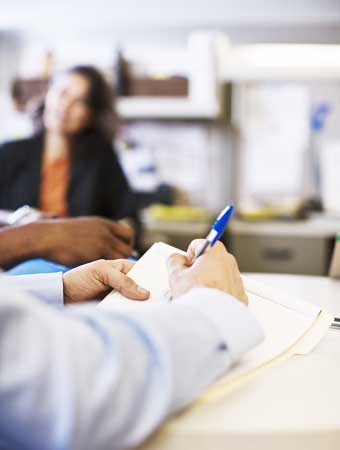 English/Communications
One of the biggest criticisms of engineers is communication. In the e-mail era, you can't avoid writing, anymore than you can avoid a phone call. "You need to be able to express your ideas in a way that other people can understand," Amundsen says. "You can't get a team to move forward if you're the only person who knows what you're talking about." Use these courses as an opportunity to step out of your comfort zone and improve a weakness. Better to learn from the criticism of a professor than have the consequences felt when out in the real world.
Geology
This major can literally be like striking oil. "There are so many opportunities in this field and any leg up makes you potentially very marketable," Amundsen says. "To have a chance to be years ahead in knowledge, whether it's applied to working for the oil industry or an environmental organization, this major lends itself to engineering."
Biology
As a discipline with so many applications—nature, anatomy and beyond—this can be your "in" to an unlimited world of breakthroughs for the benefit of humankind. In addition, biotechnology is also a field offering high-paying positions and cutting-edge research.
Hey, What's a Summer?
"When you consider how much time is spent on a four-year degree, summer courses may be the largest trade you have to make for this extra major," Amundsen says. The good news is engineering is one of the most attractive fields around. The great news may be how attractive you are with two degrees on a resume.
The key is to not overwhelm yourself by the attempt. If you find yourself spread too thin, revert to the single degree. After all, a double major is to be seen as an opportunity, not an unyielding burden.
Eric Butterman is an independent writer.
For Further Discussion
When you consider how much time is spent on a four-year degree, summer courses may be the largest trade you have to make for this extra major.Dr. Robert Amundsen, NYIT
Related Content