The White House Celebrates STEM
The White House Celebrates STEM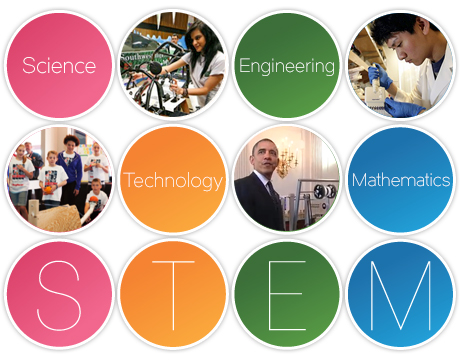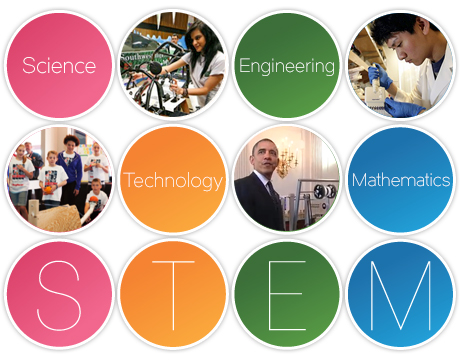 Images: Whitehouse.gov
Could cool apps, custom-built robots, LEGO constructions, and after-school science experiments and competitions earn you a trip to the White House? They did for over 100 students who showcased their inventions to President Obama at the White House Science Fair on May 27, 2014.
"I love this event and it's my favorite all year long," said President Obama in his remarks, confessing that when he grew up, his science experiments weren't as successful as the ones displayed at the fair and didn't take him to the White House. "One year I accidently killed some plants that were part of my experiment. Another time a bunch of mice escaped in my grandmother's apartment," he chuckled.
Now in its fourth year, the White House Science Fair celebrates the student winners of a broad range of science, technology, engineering, and math (STEM) competitions from across the country. The fair's focus this year was girls and women who are excelling in STEM.
Referring to the tradition of recognizing the winners of sports championships like the NFL and NCAA at the White House, sports-fan President Obama said, "As a society we have to celebrate outstanding work being done by young people in science at least as much as we do Super Bowl winners. Because superstar biologists, engineers, rocket scientists, and robot builders, they don't always get the attention they deserve but they are the ones who are going to transform our society."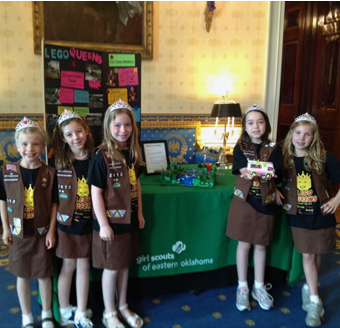 Solving Global Problems
Among the students exhibiting at the fair were 12-year old Peyton Robertson of Florida, who built a "sandless" sandbag for better floor protection; Olivia Van Amsterdam and Katelyn Sweeney, two Massachusetts high school students who built an ice rescue robot; a team of 11- to 14-year-old girls from Texas who designed an app to help one of their visually impaired classmates; 18-year old Eric Chen, who identified new drug candidates for the treatment of influenza; and also second-grade Girl Scouts from Oklahoma with their Lego "flood-proof" bridge design, and several other young innovators.
"A lot of young people that I met," said the President, "tried to start by solving problems in their neighborhood or schools, but the solutions they are coming up with have the potential to solve the problems of the world." Citing Franklin Roosevelt, he also highlighted the obligation grownups have to help them reach their full potential. "We cannot always build the future for our youth but we can build our youth for future."
"The future of science is here today," tweeted Bill Nye the Science Guy, who was a major presence at the event, interviewing participants along with Kari Byron of the Discovery Channel program "MythBusters."
Also present in the audience were many prominent science proponents including U.S. Secretary of Education Arne Duncan, NASA Administrator Charlie F. Bolden, NIH Director Francis S. Collins, and Founder of FIRST Robotics Dean Kamen.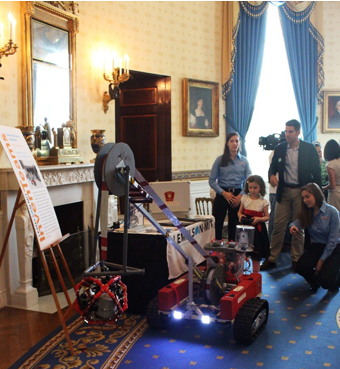 Encouraging Women in STEM
At the fair, the President announced new steps supporting STEM education, including a $35 million Department of Education competition to train math and science teachers and an expansion of AmeriCorps to provide STEM learning opportunities for low-income students this summer.
As part of his "Educate to Innovate" initiative, he also announced a national STEM mentoring effort kicking off in seven cities, as well as new steps by technology and media companies, non-profits, and others to connect more students with mentors in science and technology.
President Obama also highlighted the need for more women in science, the focus of this year's fair. "Fewer than 3 in 10 workers in science and engineering are women. That means we aren't putting half our team on the field. We've got to change those numbers," he said.
Olivia Van Amsterdam of the Lemelson-MIT Program, who displayed her team's ice rescue robot along with teammate Katelyn Sweeney, was excited to attend the event. "Coming here and seeing the emphasis on STEM education at the White House, meeting the President, and seeing that he requires such focus on this as well is very inspiring," she said.

For Further Discussion
As a society we have to celebrate outstanding work being done by young people in science at least as much as we do Super Bowl winners.President Obama
Related Content