The Connection Between Learning and R...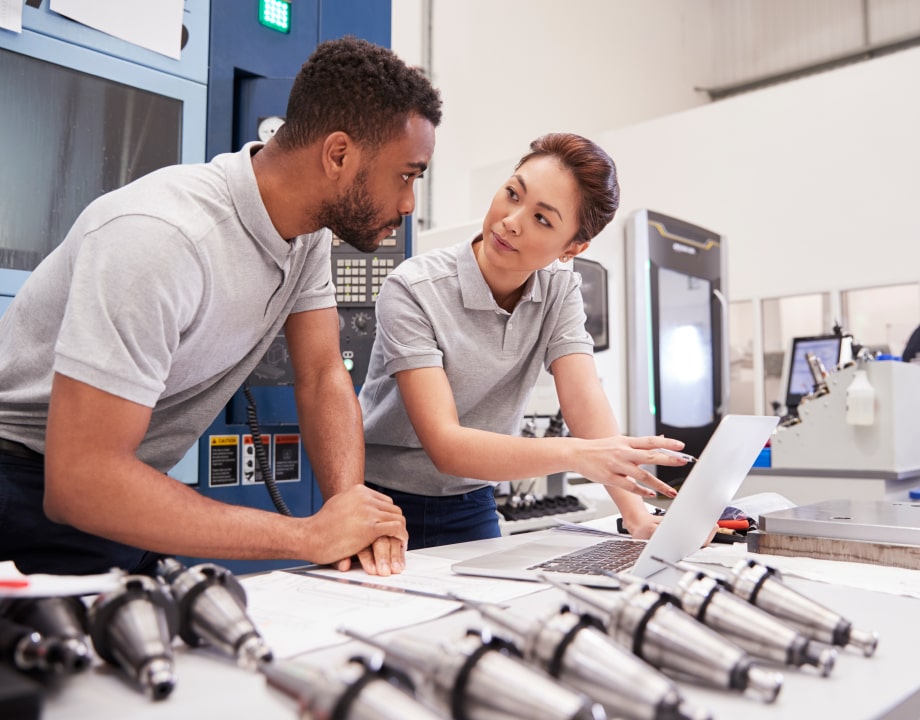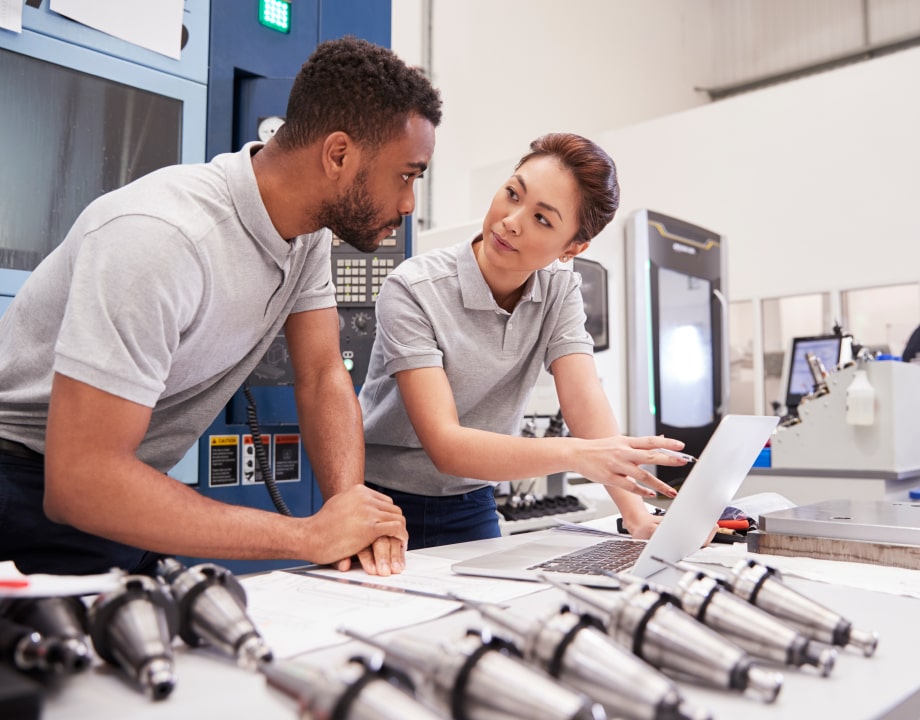 ASME's new course on Design for Additive Manufacturing with Metals offers engineers access to the Advanced Manufacturing Flight Check™.
The Connection Between Learning and Results
Nov 13, 2019
ASME has introduced several new professional development courses meant to address the skills gap in the engineering workforce. These courses focus particularly on the application of newer technologies, including additive manufacturing and robotics.
Below, Arin Ceglia, director of learning and development at ASME, and course developer Timothy Simpson, Paul Morrow professor of Engineering Design & Manufacturing at Pennsylvania State University and co-director of the Center for Innovative Manufacturing Processing through Direct Digital Deposition (CIMP-3D), discuss the society's new course on
Design for Additive Manufacturing with Metals
, and how it will help engineers on the job.
ASME: Tell us about how you built this course and what really makes it the best solution for design engineers?
Ceglia:
First, we started with why. By designing with the end in mind, we were able to identify several critical needs among design engineers and companies leveraging additive technology. Then, we began collaborating with Tim Simpson, who is not only a professor and researcher in the field of AM metals, but also a practitioner as the director of CIMP-3D at Penn State. We combined his real-world and academic experience with a team of instructional designers who have deep knowledge of adult learning science. The net result? A learning experience that is greater than the sum of its parts. I call this "1+1=3," which is a goal we have for all our education offerings.
ASME: Why is a new approach to additive manufacturing valuable? What role does this course serve for engineers?
Simpson:
There's a lot of new additive manufacturing technology that's evolving very rapidly right now. You have heard about machine learning and A.I. and those sorts of things—additive is the same way. A lot of companies are trying to use additive to make end-use parts, but things are changing so fast that even somebody who's only been in the workforce for three to five years is already way behind. And so professional development opportunities like this course are much more important than ever before.
Ceglia:
We have partnered with world-class subject matter and industry experts, who can share common failures, dos and don'ts. There's a lot of applied learning going on too, taking the facts and applying them to engineers' day jobs. Even after you have finished a course, you can still access our tools, like ASME's Advanced Manufacturing Flight Check™. This tangible checklist and on-the-job aid helps validate a design before the final build.
ASME: Tell us about the Advanced Manufacturing Flight Check™. Why is that tool such a big deal?
Ceglia:
When we were building our course, we asked learners from major companies in aerospace and defense, "What keeps you up at night?" We heard over and over again that deciding to start your build when you're about to use thousands of dollars of materials based on your designs is a highly complex decision with no right or wrong answer.
There are hundreds of figurative levers that you could pull to figure out what your design should really look like: Should you have a support structure there? Is that too thin of a wall? These engineers told us, "I'm on my fourth build failure and am now up in arms." The question is what engineers should consider before starting that next build.
ASME's Advanced Manufacturing Flight Check™ serves as many of those levers and walks users through various factors as a checklist to consider. We can't tell them if they're right or wrong because every industry, every company, and every part design has unique limitations. But having that walkthrough helps them think through processes and feel more confident about whether to go ahead and print the metal part. That will help to prevent costly mistakes.
ASME: What are some examples of specific factors on that checklist?
Ceglia:
The tool works on topology optimization of printed parts, so factors like weight and material are considered. Advanced Manufacturing Flight Check™ helps engineers realize that there are a lot of considerations and that you have to plan the business case as well.
Simpson:
One nice thing about the checklist is that we're starting to include the tribal knowledge that's being learned within the company. Those factors that led to past failures become something you want to look for the next time around.
Ceglia:
And it's not just focused on design. The concept of the Flight Check has become so popular, we're now working to cover the whole cradle-to-grave lifecycle of additive manufacturing.
ASME: Who are the engineering professionals that should take this course?
Simpson:
It's intended for engineers and designers who are trying to design new products and components that take full advantage of the capabilities of additive manufacturing technology. It's also for structural engineers and structural analysts so they can understand what you can and cannot do with metal additive manufacturing.
The course also focuses on the intersection between technology and business needs. So, project manager and product managers would also find value in the course because it provides context for when to use additive manufacturing.
Ceglia:
This course is for anyone who has experienced build failures in AM due to their design, or anyone who wants to prevent build failures before they begin by having a stronger design at the outset. It is also for any engineer who wants to go beyond learning the theory and foundations of AM design and get into applying it. They may have taken other courses and come away feeling as though they did not have enough to go on. With this course, ASME is looking to ensure learners come out fully prepared to face these decisions.