A Social Robot for Every Household?
A Social Robot for Every Household?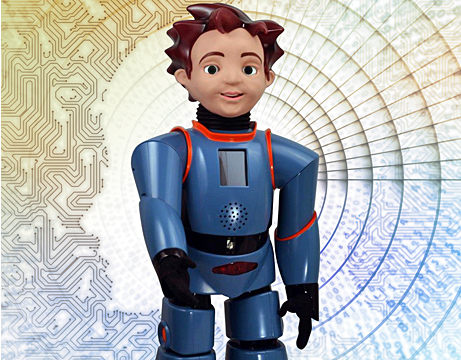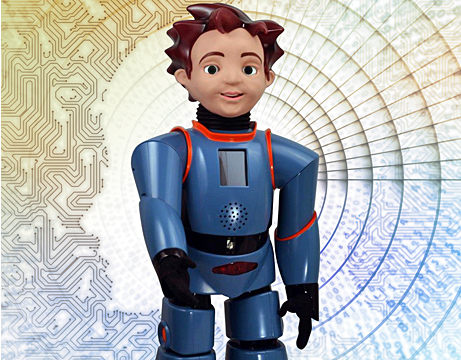 ZENO R25 prototype. Image: RoboKind
If Richard Margolin has his way, it won't be long before a social robot will be an essential member of every household in America, maybe even the world.
Margolin is co-founder and director of engineering at Dallas-based RoboKind, now preparing for the pilot production run of ZENO R25, described as the first affordable social robot. "We want social robots to be available to the masses," he says. Unlike robots designed for manufacturing, medical devices, or research, social robots are imbued with characteristics that encourage social interaction with people. Until now, these robots have been so expensive that such interaction could happen only in research labs and institutions.
That may change with the introduction next spring of ZENO R25, a 22-inch high, 10-pound dynamo that can grasp objects, walk, initiate conversations based on what people are doing, tell jokes, play games, detect music and dance to it, listen for a question and search for an answer online, detect faces, motions, and colors, and read QR codes — and all at a cost expected to be around $2,700. Optional software, starting with educational and autism therapy modules, will be released over time for an additional fee.
Educational Purpose
Designing ZENO R25 took Margolin and his colleagues into uncharted territory. While still in college, Margolin began working on large humanoid robots considered to have some of the most human realistic faces. These were custom-produced and used for research, costing between $80,000 and $1.2 million. Margolin wanted to make such robots available to the masses and with broader applications. "At those prices, even most universities couldn't afford them," he says.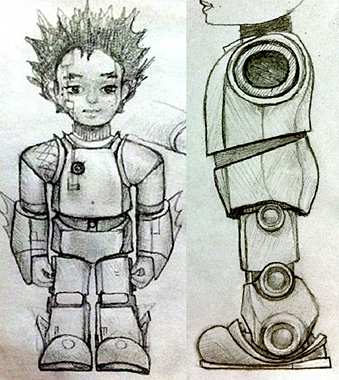 About five years ago, he led the development of ZENO R50, a social robot that cost $16,000. For it, researchers both inside and outside the company (RoboKind's robot software is open source) were coming up with educational programs that could appeal to families for subjects ranging from foreign languages, reading comprehension and history, to geography, science, and math - as well as autism therapy modules designed to make an emotional connection to autistic children to help them read human emotion and social cues. But the price tag of ZENO R50 limited its market to larger institutions. "[$16,000] is still a lot for the everyday person," Margolin says.
Two years ago, the team committed to developing a price-conscious robot for use in public schools, special education centers, autism therapy centers and by individual therapists, hobbyists, and developers. "We still wanted it to do everything, and we still wanted it to be amazing," he adds. That meant "we had to get into the nitty gritty," and design some of the basics. "At $16,000, there are not many restrictions on what you can put into a robot."
For the R50, the team purchased high-end, off-the-shelf components, such as the motors and robot server loaders, and then designed all the sensors and motor control around them. For the R25, to cut costs, the team was able to reduce the number of motors below the waist from 12 to three while still allowing the robot to walk and turn. "The R50 taught us a lot about how to design for manufacturability and how to get what we wanted out of our design," he said.
Socially Interactive
R25's totally redesigned walking mechanism doesn't use as much power as the R50 but allows the robot to stand without power, while the R50 will collapse without power. "R25 is a little bit slower than the R50 but it's also easier to work with," Margolin says, noting that the team incorporated safety features much like those found in toys since the robot would be used by children. "Not that the R50 is unsafe but safety with children versus university researchers is different," he adds.
What sets Robokind apart, says Margolin, is its ability to do facial expressions and its excellent socially interactive artificial intelligence. "The area we focus on is all about social interaction," he says. "For us this means good conversational interaction plus the facial expressions and a gesturing body. We believe that having a face on a robot is important because we communicate so much information nonverbally through facial expressions."
Margolin says there are still a lot of challenges with the software, and one reason the company has made its source code open for the robot is, "We hope to get a lot of hobbyists and developers interested and see what they come up with." Testing of RoboKind's educational software has started in some schools, and a large sample autism study will begin soon now that some small efficacy studies have indicated the company is heading in the right direction.
So how long before such a robot becomes as essential as a mobile phone? "Realistically I hope in three or four years they will start to be somewhat commonplace, and in another decade it will just be a normal thing," Margolin says.
By next spring, an affordable social robot from RoboKind may be finding its way into households across America.
Nancy S. Giges is an independent writer.
For Further Discussion
We believe that having a face on a robot is important because we communicate so much information nonverbally through facial expressions.Richard Margolin, co-founder/director of engineering, RoboKind
Related Content